Many sports (in particular Paralympic sports) have specific rules that govern competition for athletes with a disability. Where an athlete with a disability is competing in an able-bodied competition and requires rule modification to compete effectively, officials should be aware of and incorporate these internationally recognised rules.
In cases where a sport does not have internationally recognised rule changes, the official may need to negotiate appropriate rule changes for the individual to enable them to compete inclusively. The official should consider the level (local; state) and nature (elite; social) of the competition and the ability of the athlete when considering possible rule changes.
If your first approach to communication is unsuccessful don't give up, try finding another way.
One of the most important things that an official can do is to adopt an inclusive approach to working with athletes with a disability. Provided an official is prepared to accept each participant as an individual, officiating a person with a disability (or participants of varying ability levels, or backgrounds) is not a difficult task. Every person is unique. Adopting an inclusive philosophy to officiating will benefit both the official and the participants.
Working with people with disability
Any official can take on the role of officiating people with disabilities. Some tips to remember include:
People with disabilities have the right to participate in sport. They are very capable of being involved and can tell the official what they are able to do.
It is not necessary to acquire extensive knowledge of the disability. The official simply needs to understand how the impairment affects the participant's performance.
Effective communication is essential, especially for participants who have sensory or intellectual disabilities.
Do not under-estimate ability – use the same approach to officiating as you would for all participants
If a conversation lasts more than a few minutes, consider sitting down or kneeling to get yourself on the same level as a participant in a wheelchair.
For participants who are deaf or hard of hearing, secure their attention before talking to them. Consider using a visual clue, such as a wave or a tap on the shoulder to gain attention
Develop a few basic signs for key instructions and questions
During competition, signs such as a flag wave or tap on the shoulder may be required if the participant is unable to hear a whistle or starter's gun
Position yourself so that the participant can observe your lips and hands when speaking
Identify yourself and introduce a participant with a vision impairment to others present
Give feedback on elements of an activity or game which may be naturally observed by people with normal vision
Use audible signals where necessary to show direction or distance
Speak directly to the participant, not through a carer or third person
Use written communication when needed
Check that the participant has understood instructions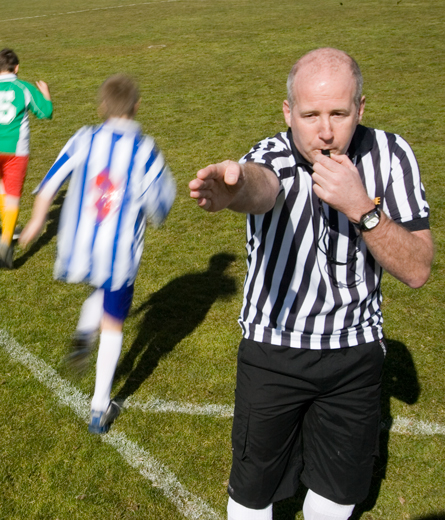 Return to top