Community Coaching Conference
The Sport Australia Community Coaching Conference provided sports with the education, tools and practical skills to develop community coaches who deliver quality learning environments that attract and retain more participants.
Conference details
When
Wednesday 3 August 2022
Thursday 4 August 2022
Coach education leads from national sporting organisations [NSOs] and national sporting organisations for people with disability [NSODs] were invited to attend. The conference will be of most benefit to coach education leads.
Gained knowledge and learn practical methods to promote and embed the modern coaching approach.

Explored common sport challenges and how the modern coaching approach an help address them.

Deep dived into the seven fundamental steps outlined within the Community Coaching – Essential Skills Course.

Engaged in practical sessions and learn how to bring the theory to life.

Developed a national action plan to support organisational change.

Networked and collaborated as a sector to build relationships and identify opportunities.
Detailed information about each session is outlined below.
Kate Corkery
Deputy General Manager, Industry Capability, Sport Division - Australian Sports Commission
Kate is a lawyer, mediator, director and governance professional with a background as a litigator at the Australian Sport Anti-Doping Agency; & ACT Office of the Director of Public Prosecution. Kate is currently the Deputy General Manager of Industry Capability in the Sport Division at the Australian Sports Commission. The Industry Capability Branch at the ASC encompasses community coaching, the Australian Sport Learning Centre including Game Plan, Governance and Organisational Enhancement, Diversity, Equity and Inclusion and Sport Financial Advisory.
Formally the Chair of Judo Australia in an Australian first in 2018 she was appointed to the International Judo Federation Gender Equity Commission. She is a group fitness instructor teaching Les Mills programs and a Director on the Board of AusActive (formally Fitness Australia).
Cameron Tradell
Director of Coaching & Officiating, Sport Australia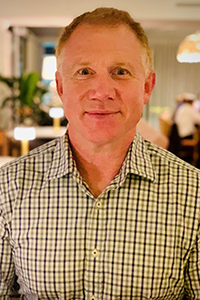 Cameron has over 30 years' experience in coaching, across multiple sports, at all levels. His experiences span across several organisations including:
Cricket Australia where he developed entry level programs and associated education and training course content, before taking the role of the National Field Trainer
The AIS Basecamp project team where he developed an extensive multisport ball skills development program, which included skill progressions and regressions, servicing learners through to elite athletes, through multifaceted ability challenges and competencies.
Rugby Australia involved modernising the approach to coaching and developing course content.
He has worked extensively through the South-East Asia Pacific region, most notably in Japan, where he worked on education and training design and delivery and product design to deliver sustainable sporting outcomes.
Cameron now leads the Coaching and Officiating team at Sport Australia, where he is currently working to modernise the approach to coaching across all sports.
Professor Rochelle Eime
Victoria University and Federation University
Professor Rochelle Eime is a Behavioural Epidemiologist with over 20 years of research experience sport sector and covering areas of participation, facilities, health and education. She has strong industry networks within the sport and health sector including state and national, government agencies as well as sport and recreation organisations.
Rochelle is the Director of the Physical Activity & Sport Insights research group (PASIglobal.com) which sport and physical activity participation for evidence-based decision making for the sport, physical activity, health and wellbeing sectors
Associate Professor Ian Renshaw
School of Exercise & Nutrition Sciences, Queensland University of Technology
Ian Renshaw is an Associate Professor in skill acquisition at Queensland University of Technology, Brisbane, Australia. The main focus of his teaching, research and consultancy, is in supporting the implementation of a Constraint-Led Approach via a Nonlinear Pedagogy based on the theoretical approach of Ecological Dynamics.
Ian has widely published books, book chapters and empirical research papers in this area. Ian continues to work with national sports organisations across the world to put these ideas into practice with junior, developmental and elite levels. Ian is co- founder of @TheConstraintsCollective.
Dr Shane Pill
Flinders University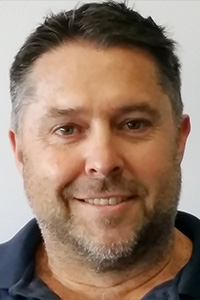 Shane is an associate professor in physical education and sport at Flinders University. He researches and teaches in physical education curriculum & pedagogy, sport coaching, coach development, sport for development, sport participation, & education leadership.
Shane has published over 200 scholarly & research outputs, & worked with community, state & national sport organisations on research initiatives, coach education & development, & resource development: Cricket Australia, National Rugby League, Tennis Australia, the Australian Football League (AFL), the South Australian Football League (SANFL), West Australian Football Commission (WAFL), South Australian Cricket Association (SACA), Lacrosse Australia, South Australian Sport Institute (SASI), ASC/Sport Australia. Shane's service to the professions is recognised with Life Member and Fellow status of the Australian Council for Health, Physical Education and Recreation (ACHPER).
In 2013 he was recognised for his services to coach education in Australian football (AFL) with the annual SANFL Coach Award. Shane is a practicing coach since 1988, and prior to commencing at Flinders University he was a secondary school Physical Education and Science teacher for 18 years. For more information visit https://www.flinders.edu.au/people/shane.pill
Aish Ravi
PhD Candidate & Teaching Associate, Monash University
Aish Ravi is a football coach, and PhD Candidate at Monash University. Aish is the founder of the Women's Coaching Association, Member of the Football Australia Women's Council and is on the Football Coaches Australia executive committee. Aish's PhD research focuses on exploring the progression of women football coaches at both community and elite settings in Australia.
Jamie Pittman
Boxing Australia National Coach and Performance Pathway Lead
2004 Athens Olympic Boxing captain, 2002 Commonwealth Games representative, Former UFC Coach and Current National Coach / Performance Pathway Lead for Boxing Australia.
Lindsey Reece
Director Sport Programs, Sport Australia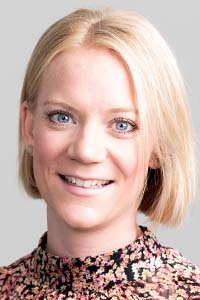 Lindsey has extensive experience in Policy and Strategy, Research and Evaluation, specialising in Sport and Physical Activity. Within her current role as Director Sport Programs, Lindsey oversees several Sport Australia's major grant programs, manages strategic activities that support broad sector engagement including digital innovations, and manages key industry strategies including Physical Literacy and National Sport Volunteering.
As an Affiliate Academic University of Sydney, Lindsey's research focuses on the promotion of physical activity and sport at a population level to promote health and wellbeing. At the forefront of a paradigm shift, Lindsey's work focuses on re-defining the meaning and value of sport, working at the intersection of academia, policy, and practice.
Lindsey's global leadership in Sport and Physical Activity is demonstrated by her Advocacy board role for the International Society for Physical Activity and Health (ISPAH); Executive committee position on the Australasian Society for Physical Activity (ASPA); Academic lead for parkrun au and her active membership parkrun global research board. Lindsey also has an international affiliation with the National Centre for Sport and Exercise Medicine (NCSEM), Sheffield Hallam University, United Kingdom.
Pierre Comis
Chief Executive Officer, Special Olympics Australia
A senior sports administrator highly experienced in strategic planning, program design, stakeholder engagement and system leadership. Worked across the sport sector including at the AFL and NRL, and ultimately as Director of National Participation, then Director of Physical Literacy, at Sport Australia – influencing physical activity policy across the sport, health and education sectors, and leading significant projects across multiple population groups and settings.
Matthew Wilkie
National High Performance Coach Development Manager, Rugby Australia
Matthew brings over 15 years of coaching and coach development experience to his current role of National High Performance Coach Development Manager with Rugby Australia. In this role Matthew supports the personal and professional development of all elite and high performance coaches within Rugby Australia, with duties ranging from observation and feedback on coaching behaviours to the development and implementation of Individual Coach Development Plans.
Matthew is a trained physical education teacher, and prior to his current role with Rugby Australian spent time employed in a similar position with the Irish Rugby Football Union. Matthew has also consulted with a number of sports, teams and organisations including the AFL, AFLQ, Bond University, the International Council for Coaching Excellence (ICCE), the Cavan Gaelic Football Club and Hockey Ireland.
Jana Mizens
National Wheelchair Basketball Coach Developer, BNSW/BA
Two-time Paralympian and Gold Medallist for Team USA wheelchair basketball. Co-Produced University of Illinois Wheelchair Basketball Instructional DVDs (2004) to equip athletes, coaches, and administrators with the knowledge to expand the game.
Took a deep dive into constraints literature and contributed in the Journal of Leisure Research - Constraints Experienced by Elite Athletes with Disabilities in Kenya, with Implications for the Development of a New Hierarchical Model of Constraints at the Societal Level (2008). Janna is passionate about supporting girls with disabilities through sport with a vision of developing a robust women's wheelchair basketball program in Australia
Natasha Hill
Creating Chances Events & Community Coordinator
Since volunteering as a coach in 2012, Natasha Hill has learnt about the endless ways football can be used to create positive change, and since has developed a tremendous passion for the sport. Natasha is a highly respected and inspirational member of her community and has been instrumental in increasing female participation in football over the years.
She is currently the President of Punchbowl United Football Club, coach of the Under 9 boys, U19 Girls and All Age Women's team as well as a former member of Football NSW Womens Standing Committee and the Canterbury District & Soccer Football Associations Committee for Female Football.
For a living Natasha is the Community Programs & Events Coordinator for Creating Chances, and organisation that uses sports as a vehicle to drive positive youth development and social cohesion.
Sharon Hannan
Sports Credentials Pty Ltd
Sport, Athletics. Olympic, World Championships, World Indoor Championships and Commonwealth Games Gold Medal coach. Nine times Australian Team Coach and twice Aust Team Management. Coach Developer and Official. Currently coaching 5year olds to Olympic semi-finalist.
Ben Sutton
Pararoos Player, Coordinator and Head Coach of the Pararoos Development Centre
I've been playing football since I was 4, I have been part of the pararoos program since 2017, I have represented the Pararoos 8 times in 3 tours, I have being coaching local football since 2015 and I became thew head coach of the pararoos development centre in 2020.
Michelle De Highden
High Performance Coach Development Senior Lead, Australian Institute of Sport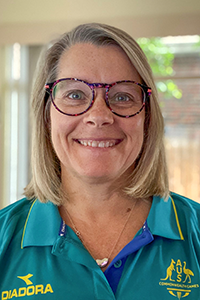 Michelle is the High Performance Coach Development Senior Lead at the Australian Institute of Sport. She is a high-performance coach and coach developer with extensive experience designing and implementing strategy, coaching, developing, monitoring, and managing athletes, coaches, and key stakeholders at the international level.
Coaching at both the development and World Championships level has enabled Michelle to understand both the athlete and coach development pathway from grassroots to international success. With over 35 years' experience coaching, she is also a qualified teacher, an international coach developer, certified by the International Coaching Council of Excellence and holds a Master of Sport from the University of Queensland.
Michelle has worked and volunteered in educational, club, state, national and international sport settings. She has led the collaborative design and implementation of blended learning programs for high performance coach learning in the club, State and National development, incorporating both accreditation programs and high performance coach development frameworks.
The last decade has been dedicated to researching, building networks and relationships to design, lead and deliver frameworks, strategies, and programs to impact upon sustainable learning for high performance coaches; particularly in enhancing experiences, motivations. and retention of women in high performance coaching.
Ricki Coughlan
Athletics Coach – one of Australia's first public transgender athletes.
Ricki Coughlan is an athletics coach who was also one of Australia's first public transgender athletes. Ricki's story highlights the empowerment we all share when administrators, coaches and athletes send positive messages promoting a welcoming and inclusive culture in their game.
Dr. Will Vickery
Senior Coaching Advisor, Sport Australia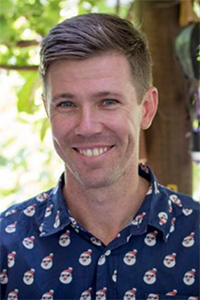 Will Vickery is a Senior Advisor, Coaching at Sport Australia where he is responsible the development and delivery of community coach education across Australia. Prior to this has worked at various academic institutions within Australia and the UK with a focus on sport coaching.
He has also held a number of cricket coaching and related roles ranging across community through to high-performance sport, including Cricket NSW and Cricket Australia.
Rachel Piastri
Director Australian Sport Learning Centre, Sport Australia
Rachel has over 25 years' experience in sport, digital and customer experience, with key strengths in start-up business initiatives, strategic development and business alignment, strategic prioritisation, product resourcing and implementation. Rachel has a passion for growing the digital and learning maturity of sport through sector wide initiatives. Rachel brings a breadth of sport specific and digital experience including Netball, Cricket, Tennis, Golf and the Australian Sports Technologies Network.
As Director of the Australian Sport Learning Centre at Sport Australia, Rachel leads the strategic direction and delivery of two sector facing digital products, the Learning Centre and Game Plan. Both products are founded on creating sector reach, efficiency, repeatability and scalability, whilst leading the formation of strong sector communities of practice with a focus on maturity and capability building.
David Phillips
Senior Advisor Learning and Development, Sport Australia
As Senior Advisor Learning and Development at Sport Australia, David leads all learning and development outcomes across the Sport Australia Learning Centre and Game Plan products and engagement with the AIS. This includes establishment and standardisation of sector wide best practice approaches in learning framework, curriculum and guidelines through to planning, design, implementation and evaluation of contemporary evidence-based education programs.
David has more than 30 years' experience in sport and specifically learning and development, including a background in high performance coaching (Tennis and Squash), workforce development, facility and event management. Most recently, David led the learning program as Education Manager for Parkinson's Victoria and was National Manager, Coach Development for Tennis Australia for more than six years. David has considerable consulting experience across numerous national and international agencies, driving innovative talent acquisition, learning and management programs.
Michelle Patt
Assistant Director, Marketing, Sport Australia
With over 20 years' experience in marketing, communications, media, sponsorship and events, Michelle has worked closely with sports, corporates and government agencies, promoting a broad range of programs, products and services. Michelle has also coached at community level for 12 seasons, served on a local sporting club board for 3 years and played in national basketball competitions at both junior and senior level.
Belle Hogg
Lead Service Designer, Sport Australia
Talk to Belle about Human-centred design, user research, service design & experiences, connecting the dots, storytelling and visual scribing.
Please contact the Sport Australia Coaching Team at coaching@ausport.gov.au if you have any questions about the conference.
Return to top