Coaching webinars
The modern coaching approach webinars showcase the shift from delivering sport to people to coaching people in sport.
Highlighting the structured coaching process outlined in the Community Coaching – Essential Skills Course, the webinars will showcase the value of quality coaches creating optimal sporting environments and how to achieve this through supporting and developing community coaching workforces.
These webinars provide context to the modern approach and the vital role community sport plays in the sector to engage, intrinsically motivate and develop people in sport in Australia.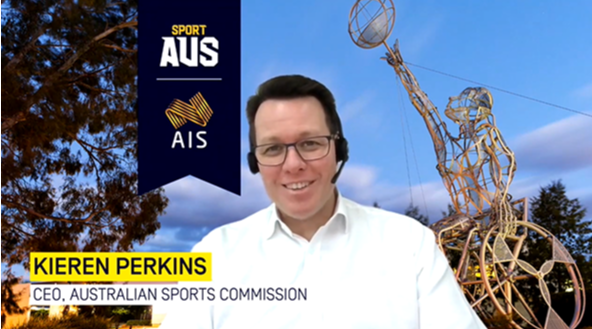 Modern coaching approach - Driving change to maximise impact
This webinar explores the value and impact of the modern coaching approach. Hear from Kieren Perkins, Cameron Tradell and other sport leaders as they share insights on how to embed the approach in coach development and ultimately increase participation, diversity, workforce retention and revenue.
Date:
19 Jul 2022
Presenters:
Michael Johnston, Hockey Australia
Richard McInnes, Water Polo Australia
Lucy Warhurst, Paddle Australia
Cameron Tradell, Australian Sports Commission
Modern coaching approach – the operational impact
Hear from sport leaders as they discuss the importance, impact and practical elements of embedding the modern approach at an operational level.
Date:
19 Jul 2022
Presenters:
Will Vickery, Australian Sports Commission
Rebecca Clark, Australian Sports Commission
Graeme Hill, Swimming Australia
Simon Woinarski, NSW Office of Sport
Leslee Reif, Community Coach
Please contact the Australian Sports Commission Coaching Team at coaching@ausport.gov.au if you have any questions about the conference.
Return to top