MiniRoos Kick Off is a fun, introductory program taught in a supportive environment for boys and girls, suitable for ages up to Year 8. The aim of the program is to spark the love of Football for children through play in an engaging and inclusive environment. The format consists of weekly sessions that build skills through exciting progressive games and activities with a focus on fundamental movement skills.
MiniRoos Kick Off Programs can vary in price pending the number of sessions your school would like to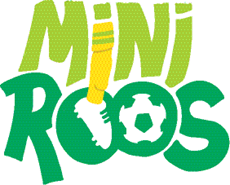 host. Please contact the Football Australia Community Team to consult on your school needs and pricings.
Optional extras
The below products and services are available to all Sporting School and Club Connect schools:
MiniRoos Kick Off resources such as Session Guides, FAQs, Parent Information Packs and where to find the local community club can be found on the Football Australia website: https://www.playfootball.com.au/miniroos
These resources are free of charge and accessible to all
Club Engagement & Player Appearances
Where possible, Football Australia will look to engage the local NPL, A-League or W-League Football Club to interact with students at their Club Connect Program
Pending the National Team Schedule, Socceroos and Matilda's players may also be available for school visits and fan engagement activations
The cost of a club or player appearance is negotiable with the school.
MiniRoos Coaching Certificate
Available to students in Year 6 and above, the MiniRoos Coaching Certificate is the first stage of the Football Coaching Pathway
Students will be given the opportunity to undertake the three hour course and learn the fundamentals of teaching Football to children, plus learn basic life skills of communication, leadership and responsibility.
The MiniRoos Coaching certificate would be provided to students free of charge, where the only cost incurred by the school would be payment of the coach running the course.
Delivery to and including 15 students over 4 x 1-hour sessions = Minimum cost of $1,100, Maximum cost of $1,300
Delivery to 16 - 30 students over 4 x 1-hour sessions = Minimum cost of $1,300, Maximum cost of $1,500
Extra sessions or an additional group of 15 students will be $200 per session or per group
All schools will have the ability to purchase MiniRoos Participant Packs for each student at a cost of $25.00 per student.
Each pack include:
1 x MiniRoos Backpack
1 x MiniRoos Football
1 x Lunch Box
Giveaways & promotions
All coaches who deliver the Club Connect program will come ready with all necessary equipment needed for the Football session.
To encourage students to continue their Football journey in school, Football Australia can provide School Equipment Packs at an additional cost of $200.00
The Schools Equipment Pack includes:
10 x MiniRoos Size 4 Footballs
1 x MiniRoos Ball Carry Bag
10 x MiniRoos Bibs (5 blue, 5 White)
2 x MiniRoos Pop-Up Goals
Equipment packs can be ordered at the time of your Club Connect booking.
ACT
NSW
NT
QLD
Tuggeranong region

Canterbury – Bankstown
Central Coast
Lake Macquarie
Wollongong

Darwin
Palmerston
Litchfield

SA
VIC
WA

Onkaparinga
Tea Tree Gully
Charles Stuart

Casey
Frankston
Greater Geelong
Yarra Ranges

Gosnells
Joondalup
Stirling
All bookings can be submitted to the Football Australia Community Team:
Have any questions about Sporting Schools?