Australian Taekwondo's Club Connect program has been designed to give kids a fun first taekwondo experience that gets them moving, provides an introduction to the martial art and provides a link to clubs in their area. The program also provides other offerings such as school/class talks on anti-bullying, the tenets of Taekwondo such as Integrity, Perseverance, Self Control and Indomitable Spirit, along with demonstrations of Taekwondo techniques.
Introductory Taekwondo to 10-30 students over 6 x 1 hour sessions = $2,000.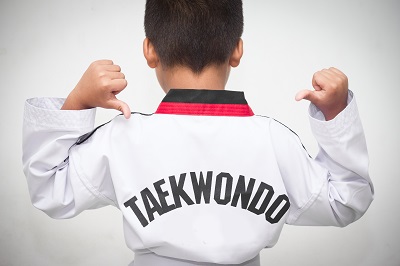 Each additional group of 10-30 students is $100 per group per day.
Multiple sessions can be requested at the same time using multiple instructors or on different days by the one instructor.
Optional extras
1. Individual equipment packs (stickers etc.) - $40 per student
2. Talk to whole school on anti-bullying, health & fitness or the tenets of Taekwondo - $300
3.Taekwondo demonstration to the school of techniques and challenges - $300
4. School Equipment pack for Taekwondo training - $600
5. Specific Taekwondo sessions with students facing specific life challenges - $150 per hour session
1. Equipment kits include 50 cones + 12 paddles + shipping for $600
ACT
NSW
NT
QLD
Tuggeranong region

Canterbury-Bankstown (A)
Central Coast (C) (NSW)
Wollongong (C)
Penrith (C)

Darwin
Brisbane
SA
VIC
WA

Onkaparinga (C)
Tea Tree Gully (C)
Charles Sturt (C)

Stirling
Have any questions about Sporting Schools?