The AFL has a number of Sporting Schools program offerings for primary schools and Year 7 and 8 secondary students.
These programs have been developed to introduce children to the game of AFL through fun, engaging and challenging games and activities that are suited for a range of age groups and skill levels.
Students will also learn about the pathway programs available such as NAB AFL Auskick, School Football and Junior Club football.
Your respective local AFL Development Officer will be able to provide assistance in determining the most suitable program for your students.
"I think any sport is important for kids to get active and learn new skills and make new friends and those sorts of things and live a healthy lifestyle. Footy certainly gives you that opportunity. We've got a great climate to get outside and to play and to keep active. It's really important for young kids and for big kids too."
Matthew Boyd, Western Bulldogs.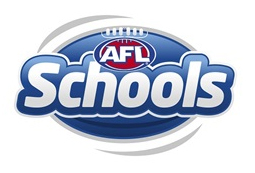 Experience AFL is for students with some existing understanding of AFL. The structured curriculum expands on the footy basics focusing on more games and less drills. It's a great way to further develop skills of the game and introduce modified match play.
Programs have been developed for: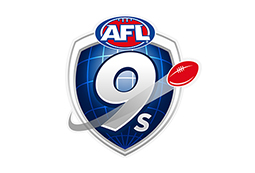 AFL 9s is a versatile program ideal for combining the footy and motor skills learnt by students and applying them in a team sport setting.
Lessons for the AFL 9s program are plenty of fun, consisting of warm ups, skill development and an AFL 9s game.
This program is offered at secondary school level.
Primary Schools (excluding NSW/ACT/VIC*)
Primary schools have an option to purchase an AFL equipment pack. Each pack consists of:
15 x size 1 or 3 Sherrin footballs
1 x football carry bag
1 x set of portable cones
1 x football hand pump
*In NSW/ACT each participant will receive a pack which includes a Size 1 Sherrin football, AFL Club stickers & AFL Footy cards. Schools in VIC have the opportunity to purchase equipment from the AFL schools store instead.
Secondary schools also have the option to purchase an AFL equipment pack. Each pack consists of:
15 x size 4 Sherrin footballs
1 x football carry bag
1 x set of portable cones
1 x football hand pump
*The equipment packs are the same across all States/Territories for secondary schools.
Teachers
Registered teachers can deliver AFL in Sporting Schools by meeting the requirements below:
Hold a valid state and/or territory teacher registration
Confirm adequacy of insurance
Current AFL Foundation Coaching
Approved by your local AFL Development Manager
Coaches
To become a coach and deliver AFL in Sporting Schools please ensure you are working towards the following requirements:
Coaching Providers
Sporting Schools is an Australia-wide program in partnership with over 30 national sporting organisations (NSO), of which the AFL is one.
The AFL coordinates all Sporting Schools programs and do not require external coaching providers. For further information please contact the AFL.
The AFL has developed an array of resources that will assist teachers to deliver AFL on the field but also to engage students in the classroom while achieving educational outcomes. Such resources include:
For further information contact your local AFL Development Manager:
Have any questions about Sporting Schools?