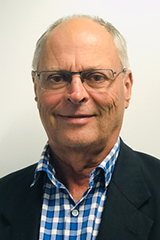 CEO, Australian Institute of Sport
Peter Conde started as Chief Executive Officer (CEO) of the Australian Institute of Sport (AIS) in October 2017 after eight years as high performance director with Australia's highly successful sailing program.
Mr Conde was initially engaged to review the sailing program after it failed to win a medal at the Athens Olympics in 2004. With Mr Conde as high performance director, the Australian sailing team won four gold and four silver medals across the London (2012) and Rio (2016) Olympic Games and three gold and one silver at the corresponding Paralympic Games.
Mr Conde was a former top sailor who returned to the sport following an extensive business career as a strategy consultant. He worked in senior roles for consulting firms such as Boston Consulting Group and AT Kearney but sport has remained his driving passion. He understands success in high performance sport does not happen by chance. His record reflects his knowledge of the kind of outstanding support in terms of leadership, coaching, administration and training environments that elite athletes require to reach their full potential.
Organisation/Division structure
Australian Institute of Sport
Return to top