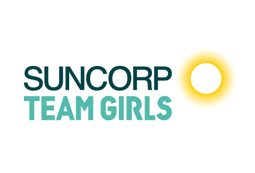 Proud Sponsor of Sport Australia
In 2017, Suncorp launched Team Girls with Netball Australia in response to the startling statistic that nearly 50% of girls stop playing sport by age 17. By partnering with Sport Australia, the program has since expanded into other team sports.
We know that sport builds confidence. And the more confident girls are now, the more successful they can be later in life. So Suncorp Team Girls and Sport Australia has committed to changing the score by decreasing the dropout rate in sport.
Suncorp Team Girls is dedicated to fostering and promoting girls' participation in sport. It's about girls supporting girls, building up their confidence, and knowing they're stronger when they stand together – on and off the court.
Return to top