Who we are
The Australian Sports Commission (ASC) is the Australian Government's leading sport agency, playing a central role in the Australian sport sector, including the operation of the Australian Institute of Sport (AIS). In 2018 the ASC has adopted a new brand, Sport Australia, to reflect our changing role in sport and to promote a better connection with the Australian community.
Our vision is for Australia to be the most active sporting nation, known for its integrity, sporting success and world leading sports industry.
Operating under the Australian Sports Commission Act 1989, and retaining the legal name of the Australian Sports Commission, Sport Australia is governed by a board of commissioners appointed by the Minister for Sport. The Board determines Sport Australia's overall direction, decides on allocation of resources and policy for delegated decisions, and is accountable to the Minister for Sport.
Our purpose
Sport Australia will contribute to improving the health and wellbeing of Australians and making communities stronger through sport and physical activity.
Our work/scope
Our work in 2017–18 has been built around three interconnected areas: high performance, participation, and sport industry growth.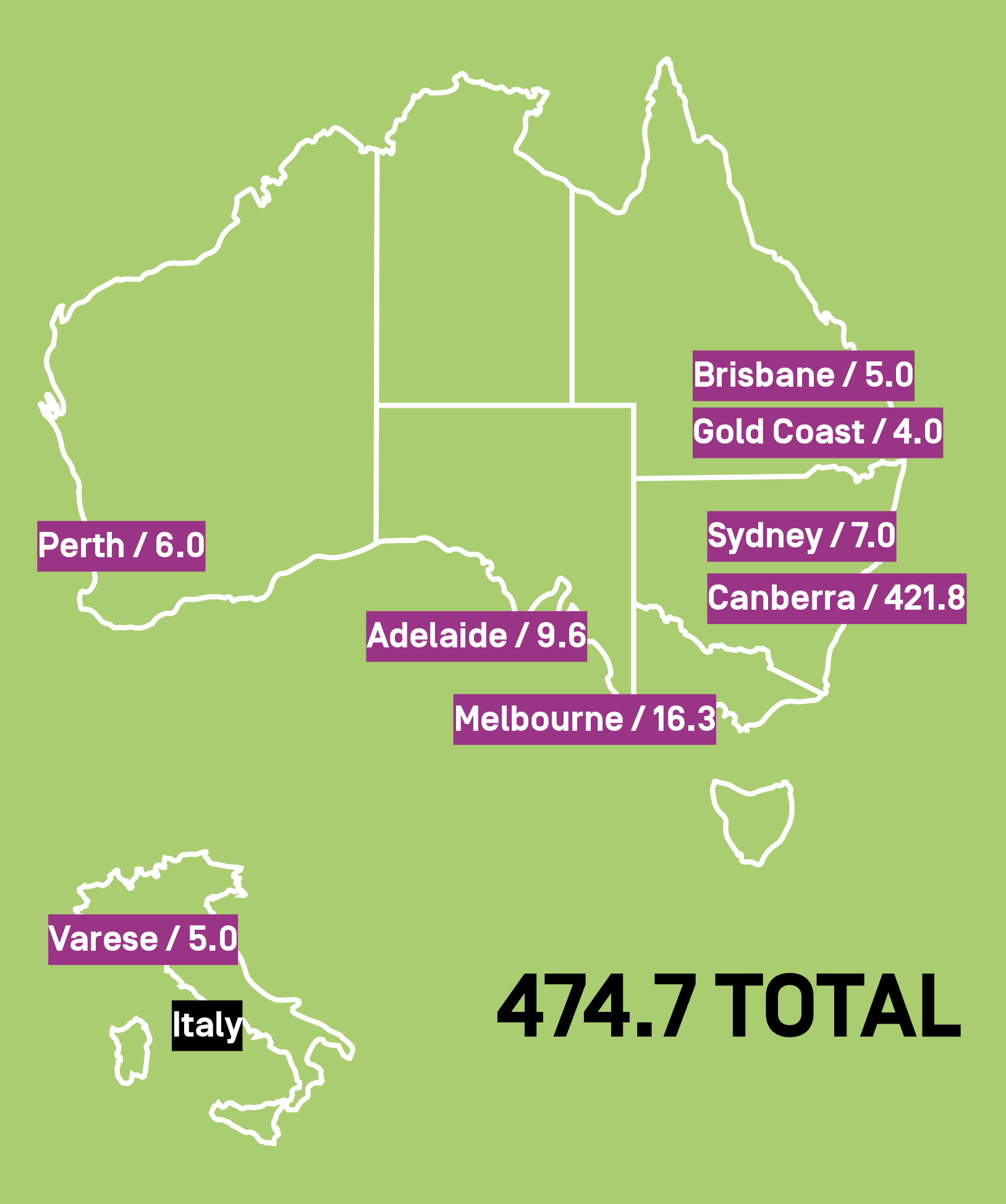 Sport Australia staff and program locations
| Location | Full-time equivalent staff |
| --- | --- |
| Adelaide | 9.6 |
| Brisbane | 5 |
| Canberra | 421.8 |
| Gold Coast | 4 |
| Melbourne | 16.3 |
| Perth | 6 |
| Sydney | 7 |
| Varese (Italy) | 5 |
| Total | 474.7 |
*Sport Australia staff as at 30 June 2018.
*Note that as of 30 June 2018, Sport Australia organisational transformation is still under implementation.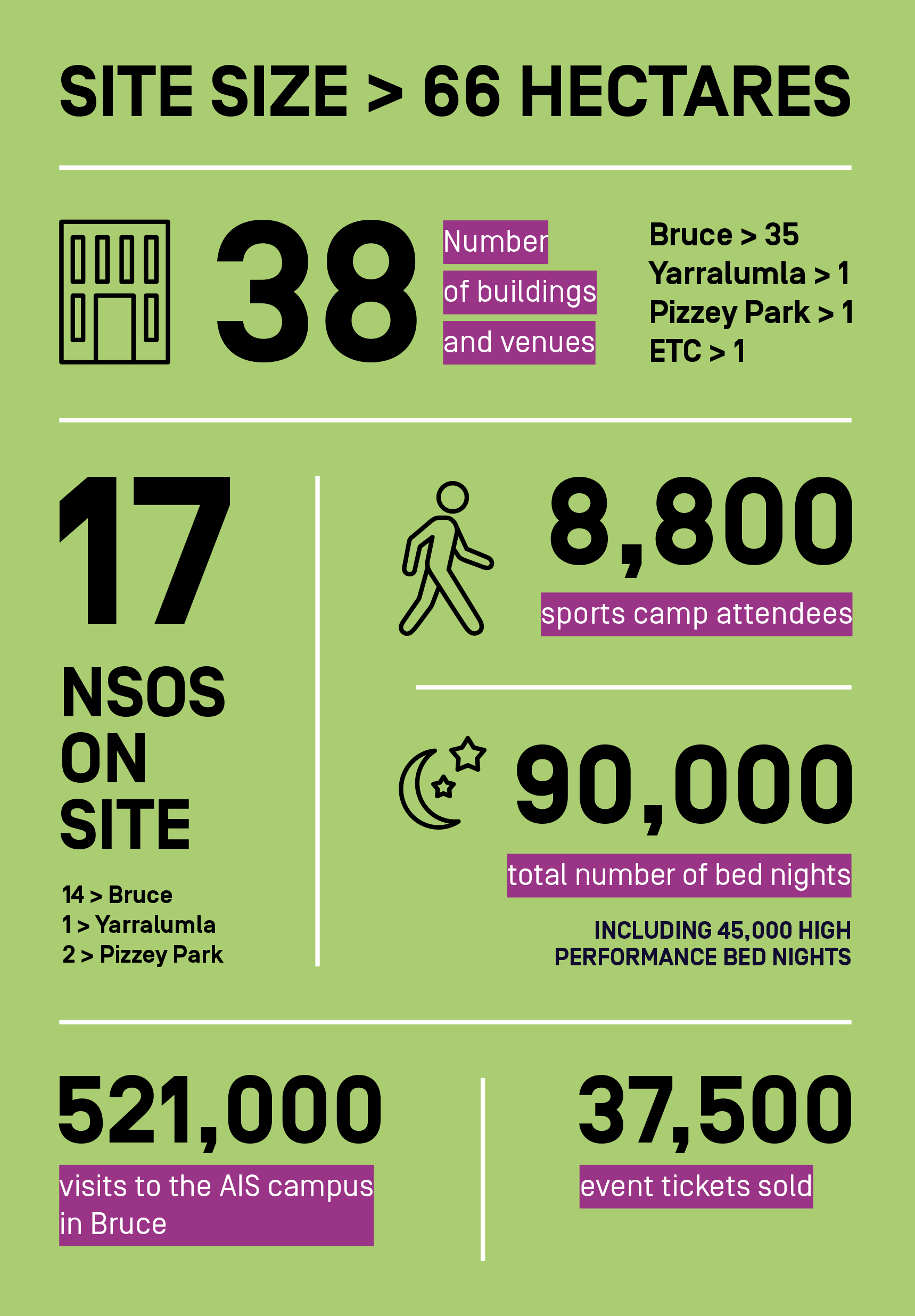 About Sport Australia Statistics
Site size – 66 hectares (Bruce, Yarralumla , Pizzey Park, ETC)
38 buildings and venues (35 Bruce, 1 Yarralumla, 1 Pizzey Park, 1 ETC)
17 NSOs on site (14 Bruce, 1 Yarralumla, 2 Pizzey park )
90,000 bed nights (45,000 high performance bed nights)
8,000 sports camp attendees
ACT Academy of Sport and Australian Sports Foundation located on Bruce Campus.
521,000 visits to the AIS campus in Bruce
37,500 event tickets sold