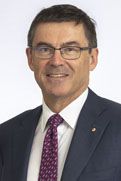 Mr John Wylie AM — Chair
John Wylie is Principal of alternative asset investment firm Tanarra Group, which invests in venture capital, private equity and private credit.
Mr Wylie was previously CEO of the Australian business of global financial services firm Lazard. He co-founded advisory and investment firm Carnegie Wylie & Company in 2000 which was acquired by Lazard in 2007, and before that was Chair of investment bank Credit Suisse First Boston in Australia. In these roles,
Mr Wylie has advised companies and governments globally for over 30 years.
In addition to chairing Sport Australia, he is President of the Library Board of Victoria, a Trustee of the Rhodes Scholarship Trust at Oxford University, and a Director of the Melbourne Stars Big Bash League cricket team. He was for 14 years the Chairman of the Melbourne Cricket Ground Trust, and in that role chaired the MCG Redevelopment Steering Committee for the 2006 Commonwealth Games.
Mr Wylie holds a Master of Philosophy degree from Oxford University where he was a Rhodes Scholar, and a Bachelor of Commerce with First Class Honours from the University of Queensland. He was made a member of the Order of Australia in 2007.
He was appointed to the Board on 10 September 2012 and is also Chair of the Governance and Executive Performance Committee.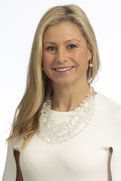 Alisa Camplin-Warner OAM — Deputy Chair
Alisa Camplin-Warner worked globally with the IBM Corporation for 16 years, most recently holding the position of strategy and transformation executive, Global Technology Services. She is currently a non-executive director of the Collingwood Football Club, Royal Children's Hospital Foundation and the Olympic Winter Institute of Australia. Ms Camplin-Warner was also chair of the Australian Sports Foundation from 2009 to 2014. Ms Camplin-Warner holds a Bachelor of Information Technology with a Business Major. She is a high performance consultant, regular keynote speaker, sports commentator and co-founder of the charity Finnan's Gift.
Ms Camplin-Warner represented Australia in freestyle aerial skiing at two consecutive Winter Olympic Games, winning gold in Salt Lake City in 2002 and bronze in Turin in 2006, where she was Australia's Opening Ceremony flag bearer. Ms Camplin-Warner was the Australian Olympic Committee Chef de Mission for the inaugural Winter Youth Olympic Games in 2012 and was the Deputy Chef de Mission for the 2018 Winter Olympic Games held in PyeongChang, South Korea.
Ms Camplin-Warner was appointed to the Board on 23 March 2007 and is a member of the Governance and Executive Performance Committee. She was appointed Deputy Chair of the Board on 22 June 2017.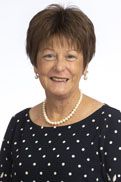 Andrea Mitchell
Andrea Mitchell has had a wide-ranging professional and voluntary career in the sport industry.
Through her work with the Western Australian Department of Sport and Recreation in the areas of youth sport, organisational development and regional services she has an extensive knowledge and understanding of the business of sport, and the value of sport to the community.
Ms Mitchell has been President of Tennis West, a Director of Tennis Australia and a Director of the Hopman Cup. She has also served on boards for child safety, people with disability, aged care, and organising committees for international sporting events.
Ms Mitchell was elected to the Western Australian Parliament in 2008 and served on committees and as the Parliamentary Secretary to the Minister for Mental Health, Child Protection and Disability Services, before being appointed to Cabinet as the Minister for Mental Health and Child Protection.
Ms Mitchell was appointed to the Board on 15 November 2017.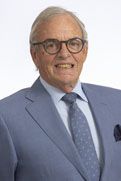 Andrew Plympton AM
Andrew Plympton has a lifelong passion for sport, particularly sailing, where he has been competing at the highest level for more than 45 years. He has won a world championship and numerous national and state titles in international classes and ocean-racing yachts.
Mr Plympton has held a number of positions in sport administration, including chairman/president of AFL club St Kilda for eight years before retiring in 2000. He was the president of Yachting Australia for more than seven years and was elected to the Australian Olympic Committee in 2008. He is currently a director of the Australian Olympic Foundation Limited and is a member of the Audit Committee. He is Chairman of three ASX listed companies, a director of one, and director of an NZX company.
Mr Plympton was appointed to the Board in January 2011 and is the Chair of the Finance, Audit and Risk Committee.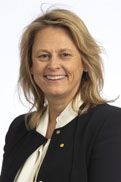 Danielle Roche OAM
Danielle Roche is a former member of the Australian Women's Hockey team, the Hockeyroos, and won a gold medal at the Atlanta 1996 Olympic Games.
Ms Roche was a Director of Hockey Australia for seven years and holds a Master of Business Administration. She left Hockey Australia to take up a position on the St Kilda Football Club Board in 2012.
Ms Roche has held finance and commercial positions with Telstra and has also been a Director at UBS, a Partner at Evans and Partners, and a Director of a privately owned fraud and risk management business.
She was awarded a Medal of the Order of Australia in 1997 for her service to sport.
Ms Roche was appointed to the Board on 4 May 2016.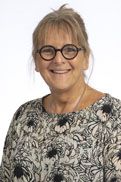 Gabrielle Trainor AO
Gabrielle Trainor was a founding member of the Greater Western Sydney Giants and was appointed an AFL Commissioner in 2016.
A former lawyer, journalist and public sector executive, Ms Trainor has served on boards in the public and private sectors for more than 20 years across areas such as sports, infrastructure, urban development, public transport, tourism, construction, arts and culture, Indigenous advancement and welfare.
Ms Trainor was appointed to the Board on 5 October 2017.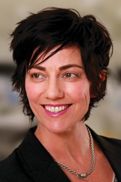 Jennifer Morris OAM
Jennifer Morris was appointed as a Non-Executive Director of Fortescue Metals Group in November 2016. Ms Morris is a former Partner in the Consulting Division of Deloitte, where she specialised in complex large-scale business transformation programs and strategy development. Ms Morris holds a senior position at the Minderoo Foundation as Chief Executive Officer of the Walk Free Foundation and part of her role is leading the Bali Process Government and Business Forum.
She has senior corporate governance experience and is a former Director of the Fremantle Football Club and the Western Australian Institute of Sport. She was also the Chairperson of the Board of Healthway, the government's peak health promotion body.
Ms Morris was a member of the Australian Women's Hockey Team from 1991 to 2000, where she won Olympic gold medals at the Atlanta 1996 and Sydney 2000 Olympic Games. In 1997, she was awarded a Medal of the Order of Australia. She is a Member of the Australian Institute of Company Directors, a Fellow of Leadership WA, an affiliate member of Chartered Accountants Australia and New Zealand, a member of the Vice Chancellor's List, Curtin University, holds a Bachelor of Arts (Psychology and Journalism) received with Distinction and completed the Finance for Executives at INSEAD.
Ms Morris was appointed to the Board on 22 June 2015 and is a member of the Governance and Executive Performance Committee.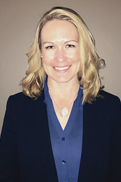 Katherine Bates
Katherine Bates is a renowned international cyclist who represented Australia at the highest levels of road and track cycling. Ms Bates now works in broadcasting and maintains a close involvement with the cycling community at the grassroots and elite levels. Ms Bates has a Bachelor of Business (Accounting) and has sat on a number of boards including Bicycle NSW, Cycling Australia Women's Commission and Cycling Australia Athletes' Commission.
On her retirement from professional cycling at the end of the 2011 season, Ms Bates turned her passion and knowledge of sport into a new career and is regularly seen on Australia's major networks including Channel 7, 9, ABC, SBS and Fox Sports News.
In addition to her broadcasting duties, Ms Bates is highly sought after as a motivational speaker and executive coach, where she applies the lessons and experience of elite sport to facilitate leadership development in the corporate environment.
Ms Bates was appointed to the Board on 22 June 2015 and is a member of the Finance, Audit and Risk Committee.
Mark Textor
Mark Textor is a campaign strategist and co-founder of the Crosby|Textor Group (C|T Group), a leading campaign consultancy providing advanced polling research, powerful targeted analysis and strategic advice.
Prior to founding the C|T Group, Mr Textor was Australasian Managing Director and one of three founding Asia-Pacific team leaders of Wirthlin Worldwide, a market research and consulting firm, helping to establish offices in Singapore, Hong Kong, Canberra and Sydney.
Mr Textor was a member of the Board from 5 October 2017 to 3 May 2018.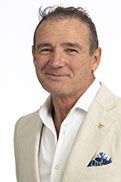 The Hon. Pat Farmer AM
Pat Farmer is a multiple world record holder for endurance running. He has run from the North Pole to the South, and across Australia, New Zealand, Vietnam and North America. Mr Farmer served eight years as a Member of Australia's Parliament, with three years as Parliamentary Secretary for Education, Science and Training.
Winner of 'Achiever of the Year' (2000), awarded by Prime Minister John Howard, Mr Farmer has raised millions of dollars for causes during his 20-year running career, including Lifeline, the Cancer Council, Australian Red Cross and Diabetes Australia.
Mr Farmer was made a Member of the Order of Australia in 2015 for significant service to the community through fundraising support for charitable organisations, to ultra-marathons and to Parliament in Australia.
Mr Farmer was appointed to the Board on 7 November 2014.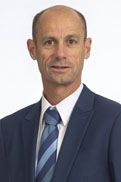 Stephen Moneghetti AM
Steve Moneghetti represented Australia in the marathon at four Commonwealth Games, winning gold (1994), silver (1990) and two bronze (1986 and 1998) medals. Mr Moneghetti achieved three top ten finishes in his four appearances at the Olympic Games (1988, 1992, 1996 and 2000). He also attended six World Athletics Championships, winning a bronze medal in the marathon event in Athens in 1997.
Mr Moneghetti was Mayor of the Commonwealth Games Village at the Melbourne 2006 Commonwealth Games, and the Australian team's Chef de Mission for the Delhi 2010 Commonwealth Games and Gold Coast 2018 Commonwealth Games. From 2001 to 2010 he served as Chair of the Board of the Victorian Institute of Sport, and also chaired the Victorian State Review into Physical and Sport Education in schools (the Moneghetti Report).
Mr Moneghetti is active in the corporate community and is currently a sports consultant with his own business. Mr Moneghetti is also on the executive board of the Victorian Olympic Council.
Mr Moneghetti received an Australian Sports Medal in 2000 and a Centenary Medal in 2001. In 2014 Mr Moneghetti was awarded an Order of Australia medal for significant service to athletics as a marathon runner, administrator and mentor to young athletes.
Mr Moneghetti was appointed to the Board on 22 June 2015 and is a member of the Governance and Executive Performance Committee.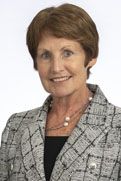 Glenys Beauchamp PSM — Ex Officio
Glenys Beauchamp was appointed Secretary of the Department of Health on 18 September 2017.
Ms Beauchamp has had an extensive career in the Australian Public Service at senior levels with responsibility for a number of significant government programs covering economic and social policy areas. She has more than
25 years' experience in the public sector and began her career as a graduate in the Industry Commission.
Prior to her current role, Ms Beauchamp was Secretary, Department of Industry, Innovation and Science (2013–2017) and Secretary of the Department of Regional Australia, Local Government, Arts and Sport (2010–2013). She has served as Deputy Secretary in the Department of the Prime Minister and Cabinet (2009–2010) and the Department of Families, Housing, Community Services and Indigenous Affairs (2002–2009). Ms Beauchamp has held a number of executive positions in the ACT Government including Deputy Chief Executive, Department of Disability, Housing and Community Services, and Deputy CEO, Department of Health. She also held
senior positions in housing, energy and utilities functions with the ACT Government.
She received a Public Service Medal in 2010 for coordinating Australian Government support during the 2009 Victorian bushfires, and has an economics degree from the Australian National University and an MBA from the University of Canberra.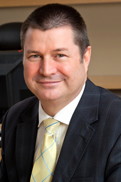 Martin Bowles PSM — Ex Officio
Martin Bowles has a wealth of experience gained during his almost 40 years as a senior public servant. For the last 11 years he was Deputy Secretary in the departments of Defence and then Climate Change, and then the Secretary of the Department of Immigration and Border Protection, followed by his appointment as Secretary of Health from 2014–2017.
Mr Bowles was awarded the Public Service Medal in 2012 and has played an integral role in changes across the health sector, including the significant recent reforms to government funding for public hospitals in Australia, to generate greater efficiency, safety and quality in our hospital system. Mr Bowles was appointed the CEO of Calvary Health Care in November 2017.