The Coach Development Model represents each community coach's personalised growth journey. It focuses on the environment the coach creates and the experience that results.
As the expectations of sport and society evolve, coaches need to be able to focus on new information to remain relevant and modern. Use the model to identify and improve in different areas as you continue to grow as a coach.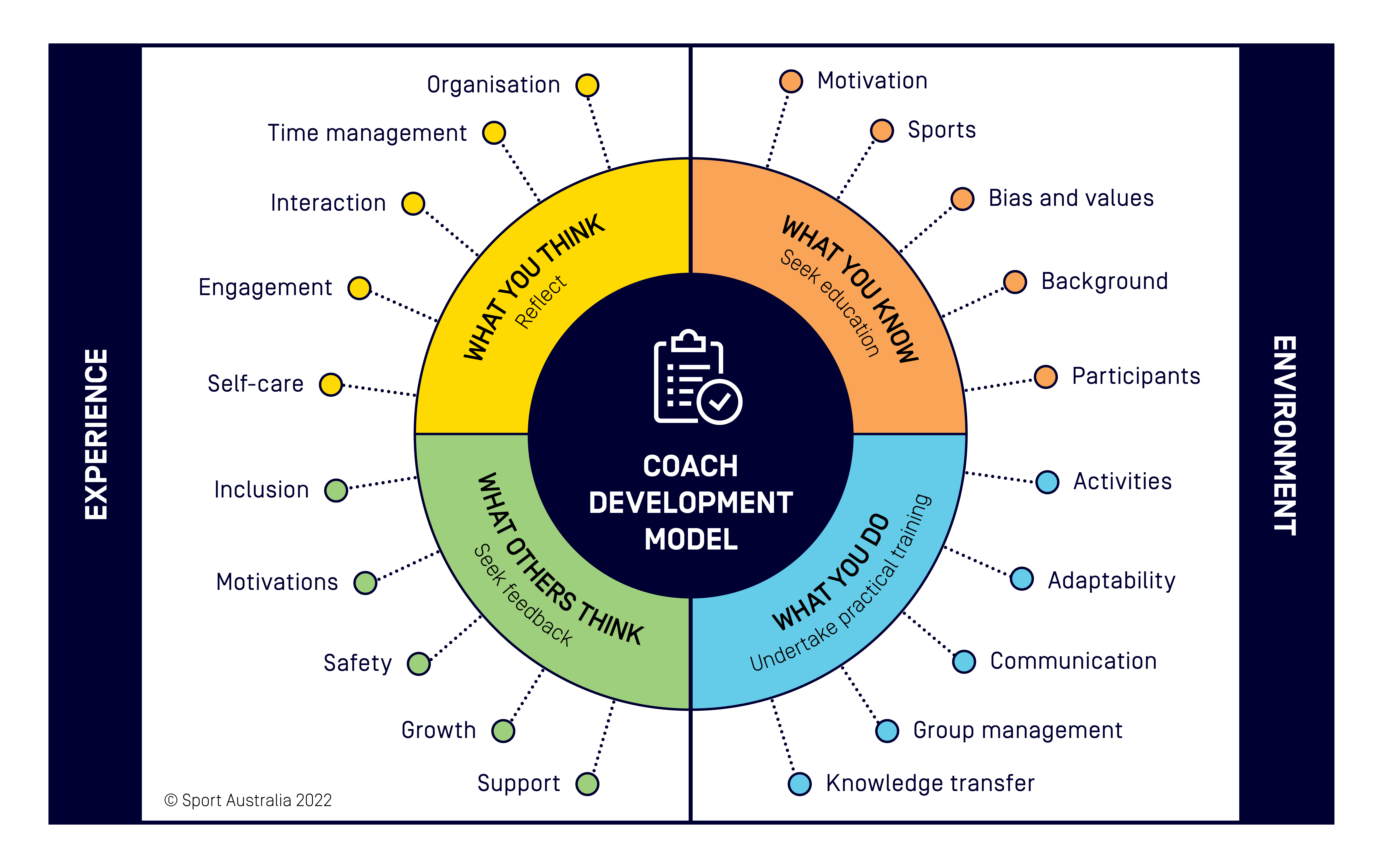 Environment
This is what you create as a coach. It is the vision, goals and plans you develop based on your knowledge, understanding and practical application.
Experience
If you create a fun, safe and inclusive environment, it is likely your participants will have a positive sporting experience and be intrinsically motivated to stay involved in sport.
×
Return to top