The Start Line – Sport Governance Foundations course
This free online course has been designed for aspiring and current directors who want to enhance their understanding of governance in a sporting context.
Whether you are a board member of a national or state sporting organisation, association or a club, or you would like to be, this course will increase your capability and confidence to govern sport effectively.
Who this course is for: Directors
Course modules: 5 (~2 hours)
Location: Online
Cost: Free
Sign up
Learning for a specific sport?
About the Course
In recognition of the important leadership role Directors hold within the Australian sport landscape, Sport Australia have partnered with the state territory agencies for sport and recreation to develop the first ever online Director Education Course - The Start Line.
Excellent Directors are critical to the success of sporting organisations. Directors have a range of significant legal obligations and the decisions they make have a central impact on their organisation.
This course will provide the foundational knowledge to enable new and existing Directors to understand their duties and responsibilities and to make an effective contribution to their organisation's Board.
Director Education course contributors
Andrea McQuitty
President and Chair - Paddle Australia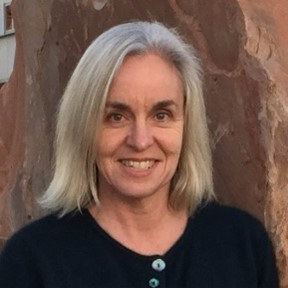 Andrea McQuitty has been a Director of Paddle Australia since 2012, serving as President and Chair since November 2016.
A former international paddler, she has diverse experience in teaching and sport, including coaching all ages from junior to elite international, major event management, and executive roles within the industry.
Ben Houston
CEO - Australian Sailing, President - Commonwealth Games Australia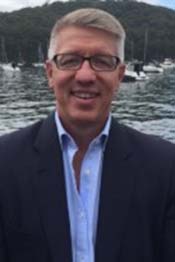 Ben Houston is an experienced Sports Administrator and Digital Media and Sports Sponsorship Lawyer.
Currently the CEO of Australian Sailing and President – Commonwealth Games Australia, Ben has previously served as President and Chair of Triathlon Australia.
Ben has extensive commercial and legal experience in negotiating complex sports media transactions and the acquisition of premium live sports rights with career highlights including the NRL and AFL broadcast and digital rights deals, and negotiating commercial partnership agreements with major Australian sports codes including AFL, NRL, Swimming Australia, FFA, ARU, Netball Australia.
Gabrielle Trainor AO
Chair - National Film and Sound Archive, Commissioner - Australian Football League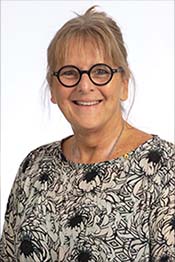 Gabrielle Trainor has over 25 years' experience as non-executive director, including as chair, with a range of entities in sectors including urban development and property, mining and construction contracting, finance and insurance, transport, sport, infrastructure and tourism
Gabrielle is chair of the National Film and Sound Archive, a member of the boards of Infrastructure Australia, the Victorian Government's Major Transport Infrastructure Authority, Zurich Australia Limited and listed investment company WAM Global. She is a director of the ACT City Renewal Authority and of the Western City and Aerotropolis Authority.
Gabrielle is a member of the Board of Trustees of Western Sydney University and a trustee of the Charlie Perkins Education Trust. She chairs the Construction Industry Culture Taskforce, a joint project of industry, academia and the NSW and Victorian governments.
In the sporting sphere Gabrielle is a Commissioner of the Australian Football League (AFL) and previously on the Australian Sports Commission Board.
Gabrielle has a Master's degree in Creative and Cultural Practice. She chaired the arts and culture panels of the Docklands Authority and the Barangaroo Delivery Authorities and chaired the reference group for Infrastructure Australia's 2019 paper on Future Cities.
Gabrielle is a Churchill Fellow and was appointed Officer of the Order of Australia in 2017 for distinguished service to the community.
Gillon McLachlan
CEO - Australian Football League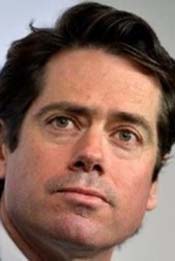 Gillon McLachlan joined the AFL in May 2000 as a strategic planner and was appointed General Manager Commercial Operations in November 2003 before taking on the additional areas of broadcasting and major projects in 2006. He promoted to the position of Chief Operating Officer in 2008 with responsibility for AFL broadcasting and digital media, fixturing, venue agreements and stadia infrastructure, and was then appointed Chief Executive Officer in 2014.
Gillon has a Bachelor of Commerce from the University of Adelaide and a Bachelor of Laws (Hons) from the University of Melbourne. He has worked in a strategic role at Andersen Consulting (now Accenture) that involved a variety of industries in different countries.
John Croll AM
Chair - Disability Sports Australia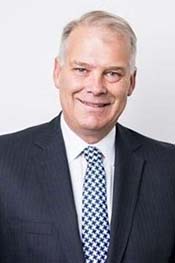 John Croll was previously the Vice President of the Australian Paralympic Committee, and is currently Chair of Disability Sports Australian and a committee member of the Australian Sporting Alliance for People with a Disability.
John is currently a Non-Executive Director on the Boards of Fuseworks Media, Dataxetand was previously on the Industry Advisory Board for the faculty of the arts and social sciences at the University of Technology Sydney.
In his corporate life, John has worked in the communications and media industry for more than 30 years, including as CEO of Media Monitors and Isentia, and is currently CEO of Truescope.
John is a Life Fellow of the International Association for the Measurement and Evaluation of Communications (AMEC), a Life Fellow of the Public Relations Institute of Australia and a member of the Australian Institute of Company Directors.
Kieren Perkins OAM, OLY
CEO - Australian Sports Commission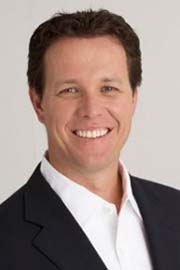 Kieren Perkins OAM is a four-time Olympic medalist and former world record-holder in three events. He is widely regarded as one of the world's greatest long-distance swimmers.
Kieren has served on multiple Boards in corporate, Government and Not for Profit capacities including The Australian Sports Commission, the ANZCA Foundation, NFP Online, and the Starlight Children's Foundation. He is currently a board member of the Sport Australia Hall of Fame
Following his athletic career Kieren was a Director of Performance Global Pty Ltd and former Partner of RogenSi, a global consulting and training company. In 2009 Kieren joined NAB and was appointed Head of Private Clients and Business Development for NAB Private Wealth, and also held the role of Executive Director, Personal Bank. He is currently Executive General Manager of Australian Unity's retail banking business.
Kieren was awarded the Order of Australia Medal in 1992 for services to sport, Young Australian of the Year in 1993 and made an honorary Doctor of Philosophy by Queensland University in 2001.
Liz Ellis AO
Former Board Member - Australian Sports Commission, Sydney Olympic Parks Authority & NSW Institute of Sport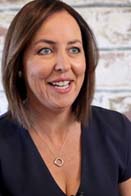 As one of Australia's highest profile elite athletes and most successful netballers ever, Liz is the most capped international player for Australian netball. Liz's career highlights include 3 World Championships, 2 Commonwealth Games Gold Medals and 4 National Premierships, as well as being named Australia's Most Valuable Player on four occasions.
Liz Ellis is highly regarded in the business sector and has held a number of board positions, including the Australian Sports Commission, the Sydney Olympic Parks Authority and the NSW Institute of Sport. Liz has also previously sat on the boards of the Australian Sports Drug Agency, the Institute of Sport Management and NSW Major Events.
In 2009, Liz became a Member of the Order of Australia (AM) in the Australia Day Honours for "services to netball and the encouragement of women in sport, and to the community through support for a range of charitable organizations".
Liz is also a highly successful and experienced broadcaster. She appears on television and radio as a presenter as well as a sports commentator and, can be seen on Channel 10 during the netball season.
Liz has an Arts/Law degree from Macquarie University.
Margot Foster AM, OLY
Vice President - Motorsport Australia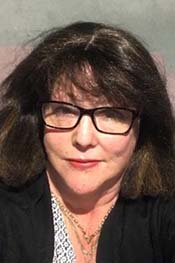 Margot Foster, an Olympic and Commonwealth Games medallist in rowing and former Chair of Vicsport, is a highly experienced sports administrator.
Currently the Vice President of Motorsport Australia and member of the Sport Integrity Australia Advisory Council, Margot has held many board positions including on the Australian Sports Commission for eight years being part of the team guiding sport in the lead up to the 2000 Sydney Olympic Games and on to the 2004 Athens Olympic Games.
Margot has also held board roles with Gymnastics Australia, Rowing Australia, Rowing Victoria, National Parks Advisory Council (Vic), VicHealth, the Melbourne 1996 Olympic Bid Committee and Sport New Zealand, a New Zealand government appointment. Most recently she has been appointed Chair of the newly established Election Oversight Panel for the International Association of Athletics Federations, the governing body for international athletics.
Margot is a lawyer by profession and practiced privately for some 30 years before moving into consulting in the sports industry.
Marina Go
Chair – Netball Australia, Chair – Adore Beauty Group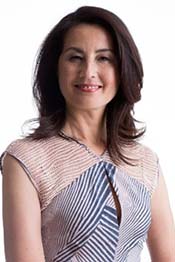 Marina Go is Chair of Adore Beauty Group , and a Non-executive Director of Energy Australia, 7-Eleven, Autosports Group and Booktopia Group Limited. She is also Chair of Netball Australia, and a member of the UNSW Business Advisory Council and the ANU Centre for Asian-Australian Leadership Advisory Board.
Marina was previously Chair of Ovarian Cancer Australia, The Walkley Foundation and Wests Tigers Rugby League Football Club, and a Non-executive Director of Pro-Pac Packaging Limited.
Marina has also worked in executive roles across a range of listed and private companies and in non-executive director roles across a diverse range of sectors. Her executive career included over 25 years' experience in branding, marketing, digital technologies and change leadership in the media industry.
Marina is the General Manager of Hearst-Bauer Media, championing publishing powerhouse brands such as Harper's Bazaar, ELLE and Cosmopolitan.
Michael Smith
Chair – 7 Eleven, Chair – Starbucks Australia, Director - AusCycling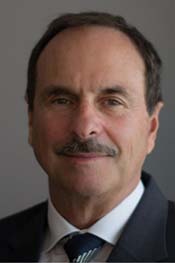 Michael is a highly experienced company Director and Chair across a range of industries and not-for-profit organisations. He is currently the Managing Director of consulting firm Black House, Director of AusCycling, Chair of the Board for Starbucks Australia and Pioneer Credit, and Patron of the Co3 Dance Company and Variety – the Children's Charity (Western Australia).
Michael Smith has been a 7-Eleven Director since 1999, taking on the role of Chair of the Board in 2015. Michael is also a member of the 7-Eleven Strategy and Risk committees.
Michael previously held roles as the Chair of Australian Institute of Company Directors, West Coast Eagles, iiNet, Synergy, Verve, the Lionel Samson Sadleirs Group, Perth International Arts Festival, and Pearling Industry Advisory Committee. He was also the Deputy Chair of Automotive Holdings Group, State President and Board member of the Australian Marketing Institute and Director of Creative Partnerships Australia and HOME Building Society.
In March 2014, Michael was awarded a Doctor of Letters from the University of Western Australia for his contribution to the business and arts sectors.
Rob Scott OLY
Managing Director - Wesfarmers, President and Chair - Rowing Australia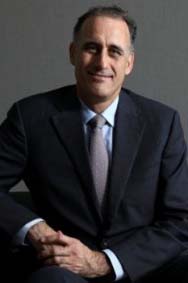 Rob Scott was appointed Managing Director of Wesfarmers in November 2017 following his appointment as Deputy Chief Executive Officer in February 2017. Prior to this, he was Managing Director of the Wesfarmers Industrials division from August 2015 until August 2017. He has held a number of leadership roles with Wesfarmers including Finance Director of the Coles Group and Managing Director of Wesfarmers Insurance. He previously worked with Deutsche Bank in Asia and Australia in various investment banking roles and is a past President of the Insurance Council of Australia.
Rob is a dual Olympian in rowing, having stroked the Eight at the Barcelona Olympics in 1992 and a silver medallist from the 1996 Atlanta Olympics in the Pair. He started his rowing career in Perth and was a scholarship holder at the AIS for a number of years. He was the WA Sports Star of the Year in 1997. He has been Chair of the Rowing Australia Board since 2014.
Rob holds a Master of Applied Finance degree from Macquarie University and a Bachelor of Commerce degree from the Australian National University. He is a qualified Chartered Accountant and has completed the Advanced Management Program at Harvard Business School.
Sarah Kenny OLY
Vice President - World Sailing, Chair - Sport Integrity Australia Advisory Council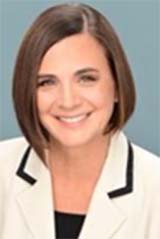 Sarah Kenny is a legal advisor and director, an Olympian, World Sailing Vice President and Chair of the Sport Integrity Australia Advisory Council. Sarah has previously served as Vice President of Australian Sailing.
Ms Kenny has a 20 year career as a partner with global law firm Herbert Smith Freehills and specialised in providing complex legal advice in issues including technology, telecommunication and media, outsourcing, intellectual property, gaming and wagering, sport and sports infrastructure project and major events, property, regulated industries, financial services, governance and compliance.
For further information or to request assistance from the Sport Governance and Organisational Enhancement team, please contact sportsgovernance@ausport.gov.au.
Return to top