Sport Australia is the public operating name of the Australian Sports Commission (ASC), the Australian Government's leading sport agency that develops, supports and invests in sport at all levels. It was established in 1985 and operates under the Australian Sports Commission Act 1989.
The Australian Sports Commission (ASC) is structured into four divisions.
Kate Palmer
ASC Chief Executive Officer
Kate Palmer started as the Chief Executive Officer of the Australian Sports Commission in January 2017. Prior to this, she spent ten years as Chief Executive Officer of Netball Australia. During this time, netball grew to be among the largest participation sports in Australia, the Diamonds have remained on top of their sport worldwide, Netball Australia's revenue more than tripled in seven years and the national netball competition was been re-imagined twice and now has a major free-to-air media partner.
Ms Palmer has also been Chair of the Victorian Institute of Sport and CEO of Netball Victoria. She is a member of Chief Executive Women and has an Honours degree in Sport Science and a Masters in Sport Management.
In her leadership positions in Australian sport, Ms Palmer has created high performing organisations which have excelled in elite sport and growing community participation, with good governance and people management. She has a successful track record of leading transformative organisational change.
Peter Conde
Director - AIS
Peter Conde started as Director of the AIS in October 2017 after eight years as high performance director with Australia's highly successful sailing program.
Mr Conde was initially engaged to review the sailing program after it failed to win a medal at the Athens Olympics in 2004. He helped develop sailing's Gold Medal Plan, which was a cornerstone of the Australian team's subsequent Olympic and Paralympic success.
With Mr Conde as high performance director, the Australian sailing team won four gold and four silver medals across the London (2012) and Rio (2016) Olympic Games and three gold and one silver at the corresponding Paralympic Games.
At Australian Sailing he was responsible for performance, sponsorship, the patrons program and communications with a focus on leaving strong systems in place to help the sport operate efficiently beyond 2020.
Mr Conde was a former top sailor who returned to the sport following an extensive business career as a strategy consultant. He worked in senior roles for consulting firms such as Boston Consulting Group and AT Kearney but sport has remained his driving passion.
He understands success in high performance sport does not happen by chance. His record reflects his knowledge of the kind of outstanding support in terms of leadership, coaching, administration and training environments that elite athletes require to reach their full potential.
Andrew Larratt
General Manager - Sport Business
Andrew Larratt joined Sport Australia as General Manager, Sport Business, on 6 March 2018.
He brings with him more than 20 years' experience in the sport industry, most recently as Rugby Australia's General Manager, Community Rugby and Strategy, where he and his team launched the VIVA7s non-contact rugby format which attracted 11,000 new participants. Mr Larratt was a member of World Rugby's Tier 1 Development Directors and chaired the research arm for growing global participation.
He lectured post-graduate students in the Master of Sport Business program at Victoria University and worked at Cricket Australia from 2005–2013 where he became known as one of the sport's great strategic thinkers.
This was evident through leading the Australian Cricket Conference which was the catalyst for governance reform, bringing forward the launch of the Big Bash League and nationalising cricket participation. Mr Larratt reinvigorated entry level participation through a refreshed MILO in2CRICKET programme and launching a fun, fast and dynamic programme MILO T20 Blast.
Mr Larratt understands and values the power of diverse thinking and wants to leave a legacy of a great Australia.
Vacant
General Manager – Corporate
Louise Eyres
General Manager – Marketing, Customer Insights and Analytics
Louise Eyres is a global marketing executive with a career spanning 25 years in transformative marketing roles across manufacturing, mining, financial services and now sport and health.
Ms Eyres is leading the establishment of the marketing function and capability at Sport Australia and the transformational strategy to shift Australians' connection with sport and health.
Ms Eyres was previously Group General Manager of Marketing at ANZ having spent the past decade leading marketing in the Australian and Group Divisions. She was responsible for delivering the transformative group-wide marketing program to drive the ANZ Asia Pacific expansion and more recently the move to a digitally focused business.
Prior to ANZ, Ms Eyres held several global sales and marketing leadership roles with BHP Billiton including the development of the BHP Billiton global brand following the integration of BHP and Billiton plc.
She is a board member of the Deakin University MBA Advisory and former board member of the Australian Association of National Advertisers (AANA).
Australian Institute
of Sport
Director
Peter Conde
AIS Operations
Deputy Director
Rod Medicott
Applied Technology and Innovation
Deputy Director
Ian Burns
Athlete Wellbeing and Engagement
Deputy Director
Matti Clements
Performance Networks & Partnerships
Deputy Director
Dean Kenneally
Performance People & Teams
Deputy Director
Darlene Harrison
Sport Strategy & Investment
Deputy Director
Alex Newton
Sport Business
General Manager
Andrew Larratt
Sport Partnerships
Executive Director
Robin O'Neill
Partipation & Business Performance
Deputy General Manager
Cameron French
Integrity
Deputy General Manager
Kate Schildberger
Grants Planning & Reporting
Director
Wanda Sipa
Strategy & Innovation
Director
Gavin MacDonald
Corporate
General Manager
Vacant
(Renee O'Callaghan, acting)
AIS Site Services
Deputy General Manager
Sue Minter
Business Operations
Deputy General Manager
Geoff Howes
Finance
Deputy General Manager / CFO
Fiona Johnstone
(Peter Dunlop, acting)
People & Culture
Deputy General Manager
Ali Halpin
Marketing, Customer Insights & Analytics
General Manager
Louise Eyres
Digital Strategy & Insights
Deputy General Manager
Wing Cheung
High Performance & Participation Marketing
Deputy General Manager
Fiona Boughton
Site Commercial
Director
Sam Ceravolo
Media & Communications
Director
Chris Wilson
Brand Strategy & Experience
Director
Tracey Hutson
The Board
The ASC is governed by a board of commissioners who bring a range of expertise to guide the work of the ASC. Our board includes former athletes, business people and journalists, each with extensive, first-hand knowledge of Australia's sporting landscape.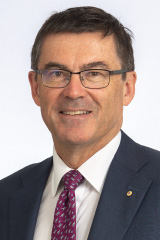 John Wylie is Principal of investment firm Tanarra Group. He was previously CEO of the Australian business of global financial services firm Lazard; co-founded advisory and investment firm Carnegie Wylie & Company in 2000 which was acquired by Lazard in 2007; and was Chair of investment bank Credit Suisse First Boston in Australia. In these roles, Mr Wylie has advised companies and governments globally for over 25 years.
In addition to his role at the ASC, Mr Wylie is President of the Library Board of Victoria, a Trustee of the Rhodes Scholarship Trust at Oxford University, a Director of the Melbourne Stars Big Bash League cricket team, and a member of the Melbourne Grammar School Finance Committee. He was formerly Chairman of the Melbourne Cricket Ground Trust, and in that role chaired the MCG Redevelopment Steering Committee for the 2006 Commonwealth Games. He is a former board member and Honorary Treasurer of the Howard Florey Institute for Neuroscience and a former Director of CSR Limited.
Mr Wylie holds a Master of Philosophy degree from Oxford University where he was a Rhodes Scholar, and a Bachelor of Commerce with First Class Honours from the University of Queensland. He was made a member of the Order of Australia in 2007.
He was appointed to the ASC Board on 10 September 2012 and is also Chair of the ASC Governance and Executive Performance Committee.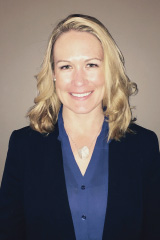 Katherine Bates is a renowned international cyclist who represented Australia at the highest levels of road and track cycling. She now works in broadcasting and maintains a close involvement with the cycling community at the grass-roots and elite levels.
Ms Bates has a Bachelor of Business (Accounting) by distance. She has sat on a number of boards including Bicycle NSW, Cycling Australia Women's Commission and the Cycling Australia Athletes Commission.
On her retirement from professional cycling at the end of the 2011 season, Ms Bates turned her passion and knowledge of sport into a new career, and is regularly seen on Australia's major networks including Channel 7, 9, ABC, SBS and Fox Sports News.
In addition to her broadcasting duties, Ms Bates is highly sought as a motivational speaker and executive coach where she applies the lessons and experience of elite sport to facilitate leadership development in the corporate environment.
Ms Bates was appointed to the Board on 22 June 2015 and is a member of the ASC Finance Audit & Risk Committee.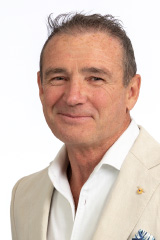 Pat Farmer is a multiple world record holder for endurance running. He has run from the North Pole to the South, and across Australia, New Zealand, Vietnam and North America. Mr Farmer served eight years as a Member of Australia's Parliament, with three years as Parliamentary Secretary for Education, Science and Training.
Winner of 'Achiever of the Year' (2000), awarded by Prime Minister John Howard. Mr Farmer has raised millions of dollars for causes during his 20 year running career, including Lifeline, Cancer Council, Australian Red Cross and Diabetes Australia.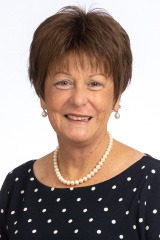 Andrea Mitchell has had a wide-ranging professional and voluntary career in the sport industry.
Through her work with the Western Australian Department of Sport and Recreation in the areas of Youth Sport, Organisational Development and Regional Services she has an extensive knowledge and understanding of the business of sport, and the value of sport to the community.
Ms Mitchell has been President of Tennis West, a Director of Tennis Australia and a Director of the Hopman Cup. She has also served on boards for child safety, people with disabilities, aged care, and organising committees for international sporting events.
Ms Mitchell was elected to the Western Australian Parliament and served on committees and as the Parliamentary Secretary to the Minister for Mental Health, Child Protection and Disability Services, before being appointed to Cabinet as the Minister for Mental Health and Child Protection.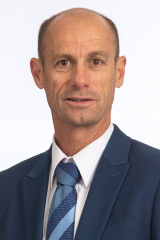 Steve Moneghetti AM represented Australia in the marathon at four Commonwealth Games, winning Gold (1994), Silver (1990) and two Bronze (1986 and 1998) medals. Mr Moneghetti achieved three top 10 finishes in his four appearances at the Olympic Games (1988, 1992, 1996 and 2000). He also attended six World Athletics Championships, winning a Bronze medal in the marathon event in Athens in 1997. Mr Moneghetti retired as an athlete in 2000.
Mr Moneghetti was Mayor of the Commonwealth Games Village at the 2006 Melbourne Commonwealth Games and the Australian team's Chef de Mission for the 2010 Delhi and 2018 Gold Coast Commonwealth Games. From 2001-2010 he served as Chair of the Victorian Institute of Sport, and also chaired the Victorian State Review into Physical and Sport Education in schools (the Moneghetti Report).
Mr Moneghetti is active in the corporate community and is currently a sports consultant with his own business. Steve is also on the executive board of the Victorian Olympic Council.
He received an Australian Sports Medal in 2000 and a Centenary Medal in 2001. In 2014 Mr Moneghetti was awarded an Order of Australia medal for significant service to athletics as a marathon runner, administrator and mentor to young athletes.
Mr Moneghetti was appointed to the Board on 22 June 2015 and is a Member of the ASC Governance and Executive Performance Committee.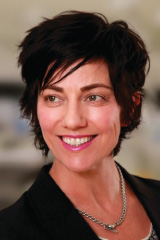 Jennifer Morris was appointed as a Non-Executive Director of Fortescue Metals Group in November 2016. She is a former Partner in the Consulting Division of Deloitte, where she specialised in complex large-scale business transformation programs and strategy development.
Ms Morris holds a senior position at the Minderoo Foundation as Chief Executive Officer of the Walk Free Foundation and part of her role is leading the Bali Process Government and Business Forum. She has senior corporate governance experience and is currently a Commissioner of the Board of Australian Sports Commission, a former Director of the Fremantle Football Club and the Western Australian Institute of Sport. She was also Chair of the Board of Healthway, the West Australian Government's peak health promotion body.
Ms Morris was previously a member of the Australian Women's Hockey Team, where she won Olympic gold medals at the Atlanta 1996 and Sydney 2000 Olympic Games. In 1997, she was awarded a Medal of the Order of Australia (OAM). She is a Member of the Australian Institute of Company Directors, a Fellow of Leadership WA, an affiliate member of Chartered Accountants Australia and New Zealand, a member of the Vice Chancellor's List, Curtin University and holds a Bachelor of Arts (Psychology and Journalism) received with Distinction and completed the Finance for Executives at INSEAD.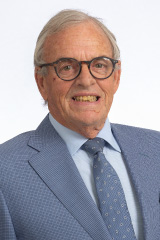 Andrew Plympton is involved in a wide range of business and sport administration activities. He is chairman of three ASX listed companies, a director of one, and director of an NZX company.
Sport has been a lifelong passion for Mr Plympton, particularly sailing, where he has been competing at the highest level for more than 45 years. He has won a world championship and numerous national and state titles in international classes and ocean racing yachts.
Mr Plympton has held a number of positions in sport administration, including chairman/president for St Kilda Football Club for eight years before retiring in 2000. He was the president of Yachting Australia for more than seven years and was elected to the Australian Olympic Committee in 2008. He was made a director of the Australian Olympic Foundation Limited and is a member of the Audit Committee.
Mr Plympton was originally appointed to the ASC Board in January 2011 and was re-appointed in November 2015. Andrew is Chair of the ASC Finance, Audit and Risk Committee.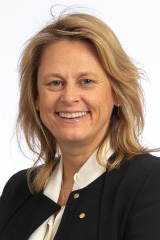 Danielle Roche OAM is a former field hockey player who played for the Hockeyroos. She won a gold medal at the Atlanta 1996 Olympic Games with the Hockeyroos, who were undefeated on the way to the gold medal. The Hockeyroos beat South Korea in the final 3-1.
Ms Roche was a Director of Hockey Australia for seven years and holds a Master of Business Administration. She left Hockey Australia to take up a position on the St Kilda Football Club Board in 2012.
Ms Roche has held finance and commercial positions with Telstra and has also been a Director at UBS, a Partner at Evans and Partners and a Director of a privately owned fraud and risk management business.
She was awarded an OAM in 1997 for her service to sport and was appointed to the ASC Board on 4 May 2016.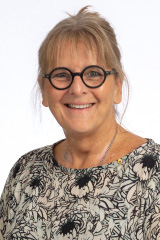 Gabrielle Trainor is a non-executive director and advisor whose experience covers more than 20 years on boards in the public and private sectors.
She is a member of the board of Infrastructure Australia, OnePath Life Insurance and OnePath General Insurance (ANZ Group subsidiary boards), and the ACT City Renewal Authority. She is a member of the Advisory Board of Wattle Hill RHC Fund1, an Australia to China PE fund. Other current appointments include being a member of the Central Sydney Planning Committee and the Board of Trustees of Western Sydney University, a trustee of the Charlie Perkins Education Trust, a director of Business Events Sydney and the Cape York Partnership. She is a Commissioner of the AFL.
Ms Trainor is Chair of the National Film and Sound Archive and Barnardo's Australia. She was appointed as an Officer of the Order of Australia (AO) for services to planning, infrastructure and transport and to the community through welfare, the arts and sport. Her background is as a lawyer, journalist, public sector executive and a consultant in issues management, public policy and corporate affairs. Ms Trainor was a founding director of the GWS Giants and has been a director of a range of not-for-profit and charitable entities, many in indigenous welfare and education, the arts and child protection.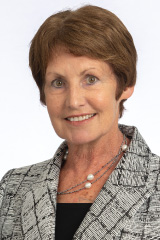 Glenys Beauchamp was appointed Secretary of the Department of Health on 18 September 2017.
Ms Beauchamp has had an extensive career in the Australian Public Service at senior levels with responsibility for a number of significant government programs covering economic and social policy areas. She has more than 25 years experience in the public sector and began her career as a graduate in the Industry Commission.
Prior to her current role, Ms Beauchamp was Secretary, Department of Industry, Innovation and Science (2013–2017) and Secretary of the Department of Regional Australia, Local Government, Arts and Sport (2010–2013). She has served as Deputy Secretary in the Department of the Prime Minister and Cabinet (2009–2010) and the Department of Families, Housing, Community Services and Indigenous Affairs (2002–2009).
Ms Beauchamp has held a number of executive positions in the ACT Government including Deputy Chief Executive, Department of Disability, Housing and Community Services and Deputy CEO, Department of Health. She also held senior positions in housing, energy and utilities functions with the ACT Government.
She received a Public Service Medal in 2010 for coordinating Australian Government support during the 2009 Victorian bushfires, and has an economics degree from the Australian National University and an MBA from the University of Canberra.
Return to top