The Sport Volunteer Coalition is made up of experts from the sports industry, government and volunteering, who will work together to transform the sport volunteer experience and promote the value of volunteering in sport.
The Coalition, which is a key part of the Australian Sports Commission's Sport Volunteering National Plan, will play a critical role in supporting the sector to develop strategies that help keep our clubs open and our communities active.
Members will meet bi-monthly to develop and implement a Coalition Plan, to deliver the Australian Sports Commission's sport volunteering vision and enable increased participation in sport.
Sport Volunteer Coalition Communiques
The Sport Volunteer Coalition meet regularly to discuss progress towards their vision for the future of sport volunteering. A communique is published following each meeting to summarise the key points discussed.
Sport Volunteer Coalition members
Sarah Wilson
National Strategy Director, Volunteering Australia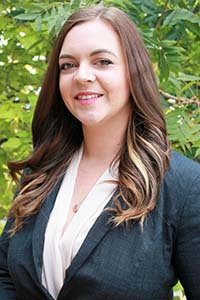 Sarah is the National Strategy Director at Volunteering Australia. She is an alumna of the Australian National University, holding a Bachelor of Arts and Bachelor of Laws, and is currently completing a Bachelor of Psychological Sciences. Sarah is an expert in volunteer involvement and volunteer management, formerly serving as Policy Manager for VolunteeringACT for nearly a decade. Throughout her time with VolunteeringACT Sarah played an instrumental role in delivering projects of local and national significance.
Sarah is a passionate volunteer, as the President of the Youth Coalition of the ACT, a Telephone Crisis Supporter for Lifeline Canberra, and as a Research and Policy Volunteer for the Coalition for the Protection of Greyhounds. Sarah is an avid Los Angeles Lakers Fan, has an unhealthy obsession with her rescue greyhound George, and (travel permitting) spends her free time diving with sharks.
David Brett
Director, Office of Sport – NSW Government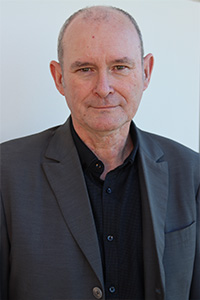 David has extensive experience in developing policies and strategies across Commonwealth and State Governments in various portfolios including central agencies, community services, fair trading, housing and disability.
David has worked for the Office of Sport in the NSW Government for five years, where he has worked on initiatives regarding high performance sport, combat and motor sport regulation as well as supporting the Office's involvement in CASRO and MSRM.
Currently leading the diversity and inclusion work, David is focused on the development of the Office's new Disability Inclusion Action Plan and Multicultural Plan, as well as driving the work of the Office to support and improve sport and active recreation volunteering in NSW.
Jessica Cook
Manager, Department of Tourism, Innovation & Sport – QLD Government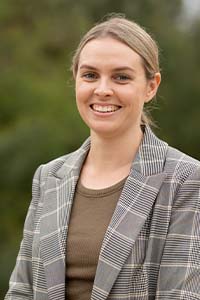 Jessica is a highly motivated manager with over 11 years' dedicated to the Sport and Recreation industry, currently working in the Department of Tourism, Innovation and Sport, Queensland Government. Jessica is responsible for driving engagement and collaboration with key stakeholders including government departments to identifying opportunities and partnerships that further contribute to a more active Queensland.
Skilled in strategic planning and policy development, Jessica was instrumental in the successful development of Queensland's first ever 10-year sport and active recreation strategy "Activate! Queensland 2019 – 2029".
Most recently, she led the development and delivery of a flagship initiative "ActiveKIT" which funds innovative solutions to increase physical activity opportunities for Queenslanders and contributes to the Sport and Recreation Industry's capability and resilience.
In addition to working for Sport and Recreation, Jessica has been recognised for her extraordinary commitment to her local AFL club – Sandgate Hawks, where she volunteers her time coaching and is a founding member of the Female Growth sub-committee, driving the strategic direction of female footy at Sandgate.
Adam Weir
CEO, Surf Lifesaving Australia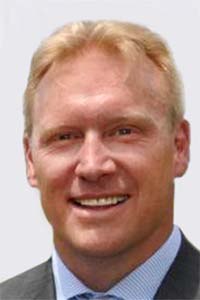 Adam is a life-long member of Cronulla Surf Lifesaving Club (SLSC). He has been a successful competitor at all levels of surf sport competition, is a recipient of the Australian Sports Medal, and has held a variety of roles at both SLS State and National levels. He is also a member of the International Life Saving (ILS) where he is chair of the Rescue Commission and works on ILS Rescue Operations Committee.
He is a Graduate of the Australian Institute of Company Directors and was appointed to the role of CEO of Sure Lifesaving Australia in June 2018.
Lisa Hasker
CEO, Vicsport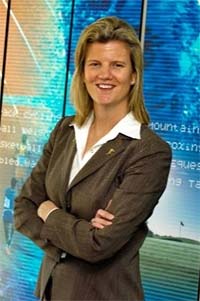 Lisa Hasker is the CEO of Vicsport – the peak body for sport in Victoria.
Prior to the Vicsport role, Lisa was the General Manager of Community and Stakeholder Relations for Basketball Australia. where she managed commercial operations, participation programs, events, marketing and media.
Lisa has studied Physical Education, Exercise Science, and Sport Management and holds a Master of Marketing. Lisa has a wealth of industry knowledge and experience including Board positions at AFL SportsReady Foundation, Shooting Australia, Athletics Victoria and Australian Sponsorship Marketing Association and is currently Chair of Athlete for Hope – Australia.
A former Manager of La Trobe Sport at La Trobe University, Lisa also served as Manager of Public Affairs and Sponsorships at the Victorian Institute of Sport, CEO at Little Athletics Victoria and Marketing Manager at Golf Victoria.
Jamie Parsons
CEO, Badminton Australia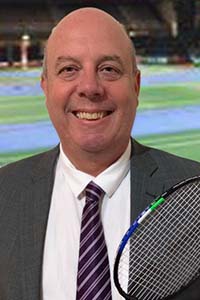 Jamie is the CEO of Badminton Australia and has a distinguished career in a number of roles as a volunteer and in paid roles in wide range of organisations. Jamie has been directly responsible for volunteer co-ordination at the Deaflympic Games, World Swimming Championships, Melbourne Museum and the Australian Centre for the Moving Image.
In addition to his current role, Jamie has held leadership roles at Gymnastics Victoria, Netball Australia, Shrine of Remembrance, Anyinginyi Congress Aboriginal Corporation, is a sessional lecturer at Victoria University and assists with convening the National Sport Collective (a group of CEOs from over 20 National Sport Organisations). He has held volunteer Board director positions at VicSport (the peak body for Sport in Victoria), Little Athletics Victoria, Football Federation Victoria and Sport4all Foundation. Jamie has coaching qualifications in 4 sports, sat on a number of local sport committees and is a life member of Rosanna Little Athletics Club.
Megan Carr
Female Engagement Manager, Golf Australia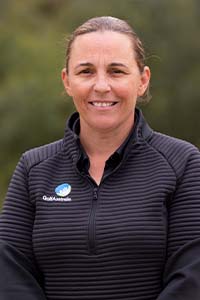 Megan is Golf Australia's Engagement Manager (Victoria). Her primary focus is working with golf clubs to deliver gender equality initiatives that will increase participation and leadership opportunities for women and girls in golf.
With more than 18 years of experience in the sport and recreation industry, her focus and dedication has been on planning, developing, delivering and evaluating participation pathways and development programs as well as supporting the growth of strong and sustainable clubs which offer safe, inclusive and respectful environments for all.
Megan graduated from Federation University with a Bachelor of Applied Management (Distinction) and has completed several high-profile leadership programs and courses, including the; McKinsey Academy's Young Leaders Forum; Melbourne Business School's Emerging Managers Program; and Executive, Management, Leadership and Club training through Club Managers Association of America's Business Managers Institute. She is also a Fellow of Goulburn Murray Community Leadership (previously Fairley Leadership).
Megan is a Director with Sports Focus a Regional Sports Assembly based in Bendigo, Victoria.
Molina Asthana
Founder, Multicultural Women in Sport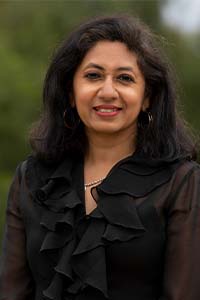 Molina is a commercial lawyer and the President Elect of the Law Institute of Victoria for 2022. Passionate about supporting and creating leadership pathways, Molina is the founder of the organisation 'Multicultural Women in Sport', which aims to empower migrant women from multicultural backgrounds through sport. She also sits on the boards of AFL South East Commission, Gymnastics Victoria, Table Tennis Victoria and is a Tribunal Member for the Football Federation of Victoria.
She has also been a Cricket Australia Ambassador, a Commonwealth Games Ambassador and Jean Hailes Women's Health Ambassador. She is also a Committee member of the Abhinav Bindra Sport4Her initiative and on the advisory board of the Centre for Sports and Entertainment Law at the Gujarat National Law University, both in India
In addition she sits on a number of other boards including AMES Australia, Graduate House of the University of Melbourne, Good Shepherd ANZ and is the National President of the Asian Australian Lawyers Association.
Garry West-Bail
Integrity and Program Manager, Australian Sporting Alliance for People with Disability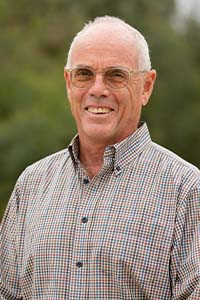 Garry has over 30 years experience in sports administration, having roles at club, state and national level, including St Kilda AFL, Hockey Queensland and Deaf Sports Australia. Garry has degrees in Transport Economics and Accounting, with Masters' studies in Sports Law.
Throughout his professional career, Garry has held a number of sports volunteer roles across AFL clubs, Queensland Olympic Council, his local footy club and the QLD section of the Australian Sports Administrator Association. In addition, Garry has coordinated and worked with many volunteers whilst overseeing the conduct of three Australian Deaf Games over the last nine years, through his previous role as the General Manager of Deaf Sports Australia, which included working in a collaboration framework with Blind Sports Australia and Sport Inclusion Australia.
Garry is currently working as the Integrity and Project Manager for the Australian Sporting Alliance for People with a Disability (ASAPD) – an alliance of the nine Australian NSODs.
Scott Tutton
Head of Clubs and Volunteers, Cricket Australia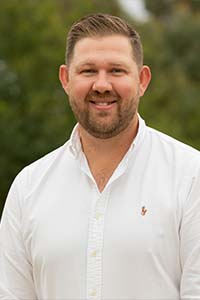 Scott has over 10 years' experience in leading the development and growth of community cricket clubs, competitions and their volunteers, through roles held at Cricket Victoria and Cricket Australia. Scott's current role of Head of Clubs and Volunteers is focused on ensuring that volunteers are continually supported to have exceptional experiences in delivering vibrant and attractive community competitions that showcase cricket as a sport for all.
Scott has studied Psychology, Human Resources, and completed a Masters of Sport Management with La Trobe University in 2019. In addition to studies, Scott has also held roles at Netball Australia leading the creation of their National Workforce Development Strategy and eLearning platform for volunteer coaches and umpires as well as pathway athletes, and ClubsNSW supporting volunteer club directors with the development of accredited courseware in strategic planning, finance, leadership and management development.
Lindsey Reece
Chair, Sport Volunteer Coalition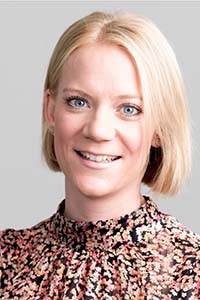 For further information please contact:
Return to top