John Wylie AM has led Australian sport since 2012 with more direct funding to sports and athletes, and greater recognition for women's sport and the Paralympic movement among his many notable achievements as Chair of the Australian Sports Commission (ASC). As Mr Wylie completes an eight-year term, he reflects on a challenging 2020 and the progress made during his tenure as Chair.
It is hard to imagine a more challenging year than 2020. Australia had just started recovering from January's catastrophic bushfires when the COVID-19 pandemic upended life for everyone.
Sport has felt the impact, like all elements of Australian life. It's been the most complex and challenging time in sport in most of our lifetimes — Olympic and Paralympic Games deferred for the first time absent war; blanket cancellation of community sport; athletes trying to stay fit and motivated while unable to train or compete; and revenues hard hit across the board.
The Australian Sports Commission (ASC), comprising Sport Australia and the Australian Institute of Sport (AIS), has risen to the challenge of helping our sporting system in this time of crisis.
We have continued to increase our investment in sport. We are proud that high performance funding delivered by the AIS for Australian sports this year at $145 million is 38% per cent higher than the $105 million a year invested at the time of the London Olympics in 2012.
We have done a lot for community sport. Some 24,000 grants were delivered this year by Sport Australia to grassroots and community sport.
MORE FOR HIGH PERFORMANCE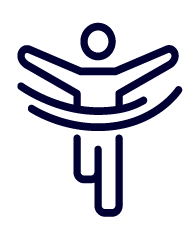 AIS GRANTS TO SPORTS
38%
$105m → $145m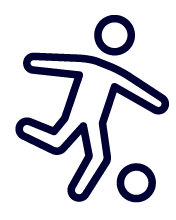 DIRECT ATHLETE GRANTS (DAIS)
61%
$9m → OVER $14m
INCREASED INVESTMENT IN ATHLETE WELLBEING AND PATHWAYS
$54M over 2 years announced in 2019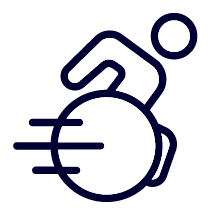 We have looked to the future by investing $54 million over two years in athlete pathways, which gives emerging young talent every opportunity to develop and achieve their full potential.
We have provided greater financial assistance for athletes, most of whom earn little, to help them achieve excellence. Direct grants to athletes, known as dAIS, have increased 61 per cent from $9 million a year in 2012 to more than $14 million this year.
And we have substantially increased our investment in athlete wellbeing — especially important in the current environment. We owe it to our athletes to invest in their skills development and mental health so they can achieve life success long after their sporting career has finished.
These increased investments have been possible with the strong support of the Australian Government, and by reducing costs in our organisation. Since 2012 the ASC's operating expenditure has decreased by 20 per cent, enabling greater investment in sport.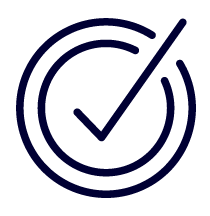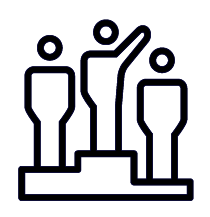 The ASC welcomed the recent decision by the Australian Government to extend $25 million per year of high-performance funding to 2022. This was due to expire in June 2020 and has allowed the AIS to maintain, and in some cases increase, funding for sports through to the postponed Tokyo Olympic and Paralympic Games and beyond.
Australia is a passionate sporting nation, and nothing compares to sport for its ability to unite and inspire us and to change society for the better. No better example exists than women's and Paralympic sports.
The ASC has proudly been a champion of women's and girls' sport for many years, so it's been thrilling to see the breakthroughs now happening all around us — two examples this year being Australia winning the World T20 cricket title in front of a world-record crowd of more than 86,000 at the MCG, and football's Matildas named Australia's favourite sporting team. The ASC has played a pivotal leadership role in creating better opportunities for females in all areas of sport — as competitors, coaches, administrators, board members, and through better commercial support. Our 2013 goal of 40 per cent overall female representation on sport boards has been achieved. Momentum continues to build with Australia winning the rights to host the 2022 FIBA Women's Basketball World Cup and the 2023 FIFA Women's World Cup.
Equally important has been our role as steadfast believers in, and champions of, our Paralympians — they are role models and an inspiration for us all. The rise of the Paralympic movement since the Sydney 2000 Games has been one of the greatest forces for good in the world, and we're proud to have substantially increased our investment in Paralympic sports.
Behind the scenes, one of our most important roles is in helping sports modernise their governance structures. This involves change which can be unsettling, and it doesn't always make us popular. It's vital, however, because our national love of sport and small domestic market make Australia's sports commercial market the most competitive in the world today.
Traditional federated structures in Olympic sports have benefits but often lead to cumbersome decision-making, instability, duplicated administration, and lost national revenue opportunities. Without change and progress, many smaller sports will struggle to survive, and Australia will in the long term have a sporting system that offers a narrower range of opportunities for young Australians. This makes it more important now than ever that sports' governance structures enable them to be well-run, united, competitive and stable.
Two other elements of the AIS's work merit mention.
The AIS has in recent times united the national high-performance sports institute system with a single National High-Performance Sport Strategy 2024. This is a very important step to making our system, which is fragmented and dispersed by world standards, work better for our athletes.
We have made excellent progress with the Australian Government towards a renewal of the world-famous AIS campus in Canberra. This site has served Australian sport well for nearly 40 years; investment and modernisation are now essential for it to do so for the next 40. We are pleased with its recent listing by Infrastructure Australia as a nationally significant initiative.
Sport is without doubt the greatest passion in Australian life, and it has been a huge honour and privilege to serve it as Chair of the ASC. I thank the Australian Government for this great opportunity, and members of the ASC Board and staff — you have been terrific contributors to Australian sport and a pleasure to work with.
MORE FOR SPORT PARTICIPATION

$240M SPORTING SCHOOLS PROGRAM
Launched in 2015, has funded 7,900 SCHOOLS (75% of Australian schools) and averages 486,000 CHILDREN PARTICIPATING each Term.
24,000 GRANTS THIS YEAR FOR COMMUNITY SPORT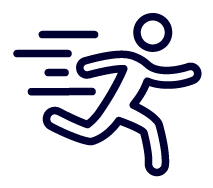 LOCAL SPORTING CHAMPIONS GRANT
158%
$5.67m reaching more than 9,000 TEENAGE RECIPIENTS
I also acknowledge and thank the millions of Australians who share our national love of sport and who do so much for our country through sport — through their feats in the arena, their work in boardrooms, or as one of more than three million volunteers who are coaching, managing or otherwise helping out our grassroots local clubs and communities, providing opportunities for our youth to play and enjoy the rewards of sport and physical activity. They represent in so many ways the best of our country and are an inspiration.
On behalf of the ASC Board, I thank you all for your ongoing commitment to the advancement of Australian sport.
John Wylie AM
Chair
---
Read more:
Return to top