A 17-member Project Steering Group has been announced to guide and support the development of Australia's first sector codesigned National Sport Participation Strategy.
The members represent a diverse cross section of Australia, bringing a wide range of lived and professional experience from national sporting organisations, government, community organisations and research.
The National Sport Participation Strategy aims to transform the way participation is connected, delivered and supported across the country and follows the launch of Australia's High Performance 2032+ Sport Strategy.
The group will provide ideas, critical thinking and advice to support the development of the strategy and met for the first time this week.
Universal design expert and Paralympian Michael Walker said sport participation needs to change to ensure it is reflective of Australia's changing society.
"It is imperative in the planning that we do not leave anyone behind," he said.
General Manager First Nations at Football Australia, Courtney Fewquandie describes sport participation as "an old house we keep adding new doors to."
"There is no time better than now for sport and recreation development to outgrow and advance past exclusion barriers to participation. A project team with strong community ties and lived experience places us in the strongest position to lead and develop a strategy that mitigates exclusion."
Golf Australia Strategy Manager Priya Khanna added: "We need to ensure the strategy isn't something that sits on a shelf gathering dust. We want it to be adopted and applied by the sector with a clear approach to measure our progress."
The Australian Sports Commission (ASC) is represented on the group by CEO Kieren Perkins OAM.
Almost 200 submissions were received to join the Project Steering Group and all those who applied will be invited to take part in consultation and engagement opportunities throughout the development of the strategy.
National Sport Participation Strategy Project Steering Group
Pierre Comis
CEO, Special Olympics Australia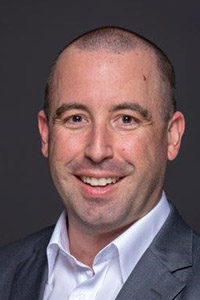 Pierre is the CEO at Special Olympics Australia, Chair of the Bluearth Foundation, Co-Chair of the Physical Literacy Special Interest Group at the Asia Pacific Society for Physical Activity, and a Director of the Australian Sporting Alliance for People with Disability.
He has spent 20 years growing sport participation for all Australians, having worked in game development roles at the AFL and NRL, and in various participation-focused roles at the Australian Sports Commission. There he coordinated the Active After-school Communities program, was instrumental in the design of Sporting Schools, led the National Participation team, and drove the Physical Literacy agenda to influence sport and physical activity policy.
At Special Olympics, he developed the Inclusive Sport in Schools program and is overseeing the rollout of Playing for All programs.
Jacara Egan
First Nations Wellbeing and Healing, Headspace / AFLW coach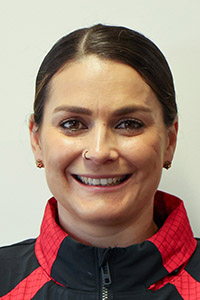 Jacara is a proud Muthi Muthi / Gunditjmara woman who grew up on the banks of the dhungala river in Mildura. Along with playing a wide variety of sports, she represented South Australia and the Northern Territory in softball, as well as her country. Jacara played Australian football at the VFLW level and progressed to coaching with her community club, The Fitzroy Stars, which ignited her pathway through NGA coaching pathways and the NAB league. She is now the AFLW development coach and VFLW assistant coach with Essendon Football Club.
She has worked as a mental health social worker for more than 10 years and is Essendon's Indigenous Player Development Manager. She is passionate about helping young people participate in sport and creating environments that promote equity and accessibility for everyone.
Courtney Fewquandie
General Manager First Nations Football, Football Australia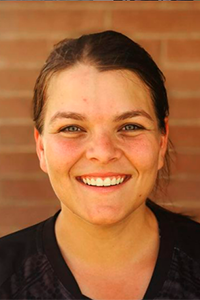 Courtney is a proud Butchulla and Gubbi Gubbi woman from the Wide Bay and Sunshine Coast region in Queensland. She is General Manager of First Nations Football at Football Australia with previous work at Queer Sporting Alliance and Cricket Australia.
Her work and advocacy for marginalised groups in community earned her a nomination as Out Role Model of the Year at the 2021 Australian Pride in Sport Awards and winner of Changemaker of the year for the 'Out for Australia' 30 under 30 awards in 2020. She was also a part of the inaugural cohort to graduate with a Master of Indigenous Business Leadership at Monash University in 2023.
Courtney is on the FIFA all-women First Nations Cultural Advisory Panel for the Football Women's World Cup in 2023 and is on the board of Women's Coaching Association.
Matt Fulton
CEO, SportWest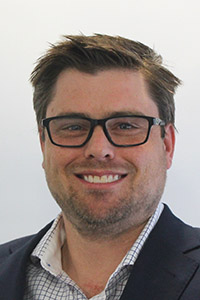 Matt is CEO of SportWest, the peak body for sport in Western Australia. Working with government, industry and stakeholders, he is passionate about creating sporting environments that are built on a strong culture of values.
Matt is an advocate for the power of sport in building stronger communities and believes in reducing barriers to participation to ensure that everyone can benefit from the social and economic benefits of sport throughout Australia.
Dr Phil Hamdorf
Chair Disability Sports Australia / Chair Skate Australia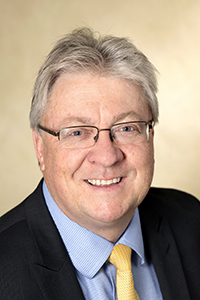 Phil is an accomplished sports administrator, consultant and exercise physiologist. He has worked in roles such as Executive Director of the Office for Recreation and Sport (South Australian Government), Chief Executive Officer of the Australian College of Physical Education Ltd. and Executive Director – Sport Development and Executive Director - Sport and Recreation, within the NSW Office of Sport.
He has extensive experience as a Board Director including the World Police and Fire Games Corporation, Australasian Masters Games, Trans-Tasman Netball League Corporation, 2015 Asian Cup, 2022 UCI World Road Cycling Championships and Muirfield Golf Club. He is currently President of Outdoors NSW & ACT, Chair of Skate Australia and Executive Chair of Disability Sports Australia.
Assmaah Helal
Head of Operations, Creating Chances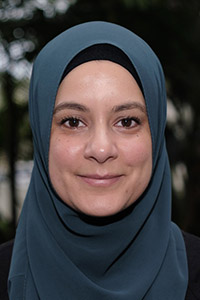 Assmaa has been leading, advocating, and driving sport for social change and youth development initiatives in Australia and the Asia-Pacific since 2009.
She uses her expertise in program design, project management, youth work and community engagement to create the conditions for sustainable change. She has co-created several local and global advocacy campaigns to promote inclusive and equitable practices for women and girls in sport, as well as designing leadership programs to help young people lead positive change in their lives.
As Head of Operational Growth with social enterprise Creating Chances, Assmaah develops and implements effective, scalable systems and processes underpinned by growth strategies, while driving innovation. Creating Chances is a leading youth development through sport organisations operating in schools and communities across NSW achieving outcomes in health, education, and employment.
Stuart Hodge
CEO, Sport NSW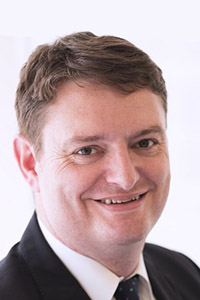 Stuart is an accomplished sports administrator with more than 25 years of experience and the CEO of Sport NSW, the peak industry body for sport in the state.
Previously he spent almost six years as CEO of Football NSW and worked in senior media and marketing roles at the International Centre for Sport Security and the Aspire Zone Foundation, both based in Qatar. He holds a master's degree in international sports management and has also worked in roles at the Australian Jockey Club, the Beijing Organising Committee for the Olympic Games, Football Federation Australia, the Australian Rugby Union and Melbourne Storm.
Cathy Kiss AM
Manager, Community Recreation and Aquatics Planning, City of Melbourne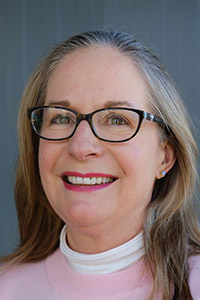 Cathy is a recreation planner and has extensive experience in planning and management of sport and recreation environments and parks.
She is Community Recreation and Aquatics Planning Manager at the City of Melbourne, and has worked in this field in local government for more than 30 years. She has a deep interest in promoting healthy and active lifestyles for people of all ages, and a particular passion for children's play and its role in movement and development.
In 2021, Cathy was appointed as a Member of the Order of Australia for significant service to the parks and recreation industry, and children's wellbeing.
Priya Khanna
Strategy Manager, Golf Australia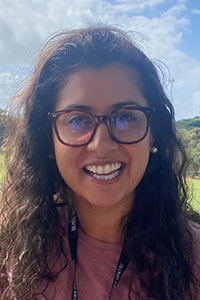 Priya is responsible for implementing the Australian Golf Strategy, working across Golf Australia and the PGA. She works closely with executive teams and key stakeholders to identify opportunities for growth and improvement, assess market trends and risks, and develop strategic initiatives that align with the Australian Golf vision.
Priya is a chemical engineer and commerce graduate from Monash University and started her career as a production engineer at Shell, where she gained invaluable experience working offshore on site managing large-scale processes and projects. She then joined Deloitte's Infrastructure and Capital Projects Team, where she honed her skills in project management, strategic planning, and stakeholder engagement.
She found the sport industry when she worked on a project for Sport and Recreation Victoria to analyse the High-Performance Infrastructure Network in Victoria.
Meghan Mayman
General Manager, Regional Sport Victoria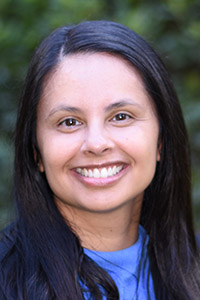 Meghan started as General Manager of Regional Sport Victoria (RSV) in March 2022. With more than 15 years industry experience and a Master's Degree in Sport Management, Meghan lives and breathes sport. She has significant experience in sport management, with previous appointments as the Head of Clubs & Community Engagement at Football Victoria, General Manager at Vicsport and a semester as a sessional academic at Deakin University, tutoring in sports governance and sport in society.
Over the years Meghan has worked in several voluntary positions from committee member to coach to age-group convenor. She served as the first female President of Baseball Victoria steering the organisation during a challenging period of COVID disruption.
Shaun McEachin
National Lead Sport Development, Squash Australia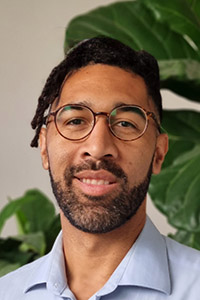 Shaun is an accomplished sport management professional with more than 15 years experience in leadership, coaching, development, management, programming, and strategy. He has worked with sporting organisations such as Sport and Recreation Victoria, Motorsport Australia, Shooting Australia, and the Australian Sports Commission.
In his current role as National Lead - Sport Development at Squash Australia, Shaun oversees participation, education, development, digital experience, and diversity and inclusion. Through strategic partnerships with state and territory members and other stakeholders, he aims to drive participation growth across from juniors to masters, and enhance the capacity and capability of volunteers, including coaches, referees, officials, and administrators.
Richard McInnes
CEO, Water Polo Australia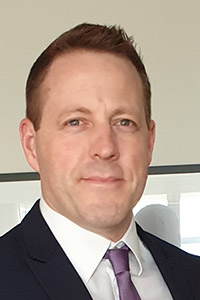 Richard has been CEO of Water Polo Australia since late 2019 and brings experiences from more than 25 years working in sport from grassroots to elite, country to metropolitan, domestic to international, across genders and across sports.
Through roles ranging from volunteer coach, referee, and club president through to national coaching roles, leading high performance programs and now as a CEO, Richard has developed an empathy for the challenges faced across sport. He is genuinely passionate about creating inclusive and enjoyable environments for people from all backgrounds and of all abilities to share in the value of sport.
Sunil Menon
Head of Community, Melbourne City FC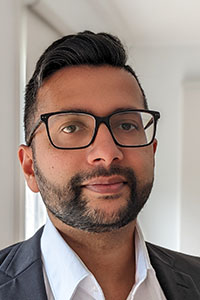 Sunil has worked across major events and elite sporting bodies such as the ICC T20 World Cup 2020, the AFL and is currently with A- League Men's Melbourne City FC. Specialising in Communications, Community and Stakeholder Engagement, he is passionate about how sport can make an impact off the field, as much as on it.
Sunil has seen the power global sporting tournaments and professional leagues and clubs can have on local communities. He was responsible for programs involving community cricket clubs, schools and multicultural festivals and events. These programs and initiatives ensured the legacy of these tournaments lived well beyond the final ball being bowled.
Kieren Perkins OAM
CEO, Australian Sports Commission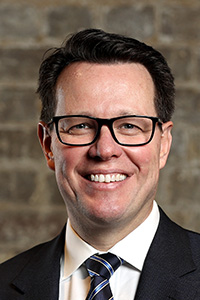 Kieren is best known as one of Australia's greatest ever swimmers.
Before joining the ASC as CEO in March 2022, Kieren was President of Swimming Australia and has previously been a Commissioner of the Australian Sports Commission (2001-2007). He has also held corporate roles including as a National Australia Bank Executive and CEO of Australia Unity Bank.
Kieren won successive Olympic gold medals in the 1990s and was inducted into the Sport Australia Hall of Fame in 2002. As an athlete and administrator, Kieren has first-hand experience in high performance sport and is passionate about strengthening grass roots participation to ensure that everyone has an opportunity to be involved in sport.
Professor Tracy Taylor
Associate Deputy Vice Chancellor Research and Innovation, RMIT University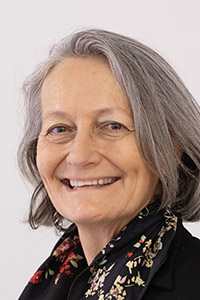 Tracy is an internationally recognised sport management scholar, with more than 120 peer-reviewed journal publications, books, book chapters and project reports. She has held numerous senior management and executive roles in the higher education sector in research and education over the past 20 years.
Her current research grants focus on women's professional team sport in Australia, the experiences of newly arrived migrants in sport, and women with disability in sport participation and leadership. She is particularly passionate about equity, diversity and inclusion in sport and recreation.
Tracy is an Adjunct Professor of Sport Management with Victoria University, and in the Executive Masters in Olympic Sport Organisations. She is RMIT College of Business and Law's Associate Deputy Vice-Chancellor Research & Innovation, based in Melbourne.
Maia Tua-Davidson
National Manager Welcoming Clubs, Welcoming Australia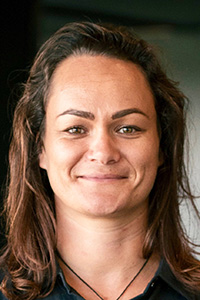 Maia is National Manager of Welcoming Clubs for Welcoming Australia, an initiative that works with codes, councils and clubs to advance the inclusion of people from diverse backgrounds and non-traditional member groups, including children and young people with additional support needs.
She is from a small sheep and beef farm outside of Eketahuna in NZ, worked as a health and physical activity teacher and played rugby league for New Zealand.
She is head coach of Souths Logan Magpies in the Queensland Premiership Rugby League competition and coached the Queensland Rubys to the National Championship in 2022.
Maia sits on two sporting committees, Taiwhanake Youth Academy, a small and beautiful passion project bringing together rugby 7s for girls and Kapa Haka, and the Pacific Empowerment Group Australia which runs the Queensland Pacific Island Cultural Carnival of Rugby League.
Michael Walker
Universal Design expert, Victorian Government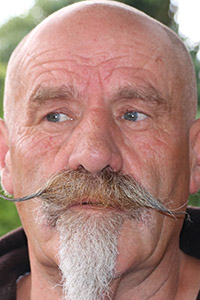 Michael leads Victorian Government in the introduction of Universal Design principles through the Victorian Health Building Authority (VHBA) and is a strong advocate for embedding Universal Design in relevant government policy and projects.
He has provided input into policy and projects ranging from health infrastructure, aquatic centres, play space, and multi-sensory environments to significant state and national level projects such as the Melbourne Park Redevelopment, Skilled Stadium and hospital redevelopments.
Michael has gained expertise in overseas trends through his working in different countries and is a member of the Victorian Design Review Panel with the Office of the Victorian Government Architect. He is a triple-Paralympian in wheelchair basketball.
Return to top