Welcome to our Day 1 summary of the nation's premier sport conference, World Class to World Best (WC2WB), where we will be providing highlights throughout the day from some of the leading experts in sport and innovation.
The Australian Institute of Sport (AIS) campus in Canberra is hosting almost 400 of the best and brightest from across the Australian high performance sport system. With a focus on "Building sustainable success for Paris and beyond", more than 50 sports and sporting organisations are attending three days of learning and collaboration.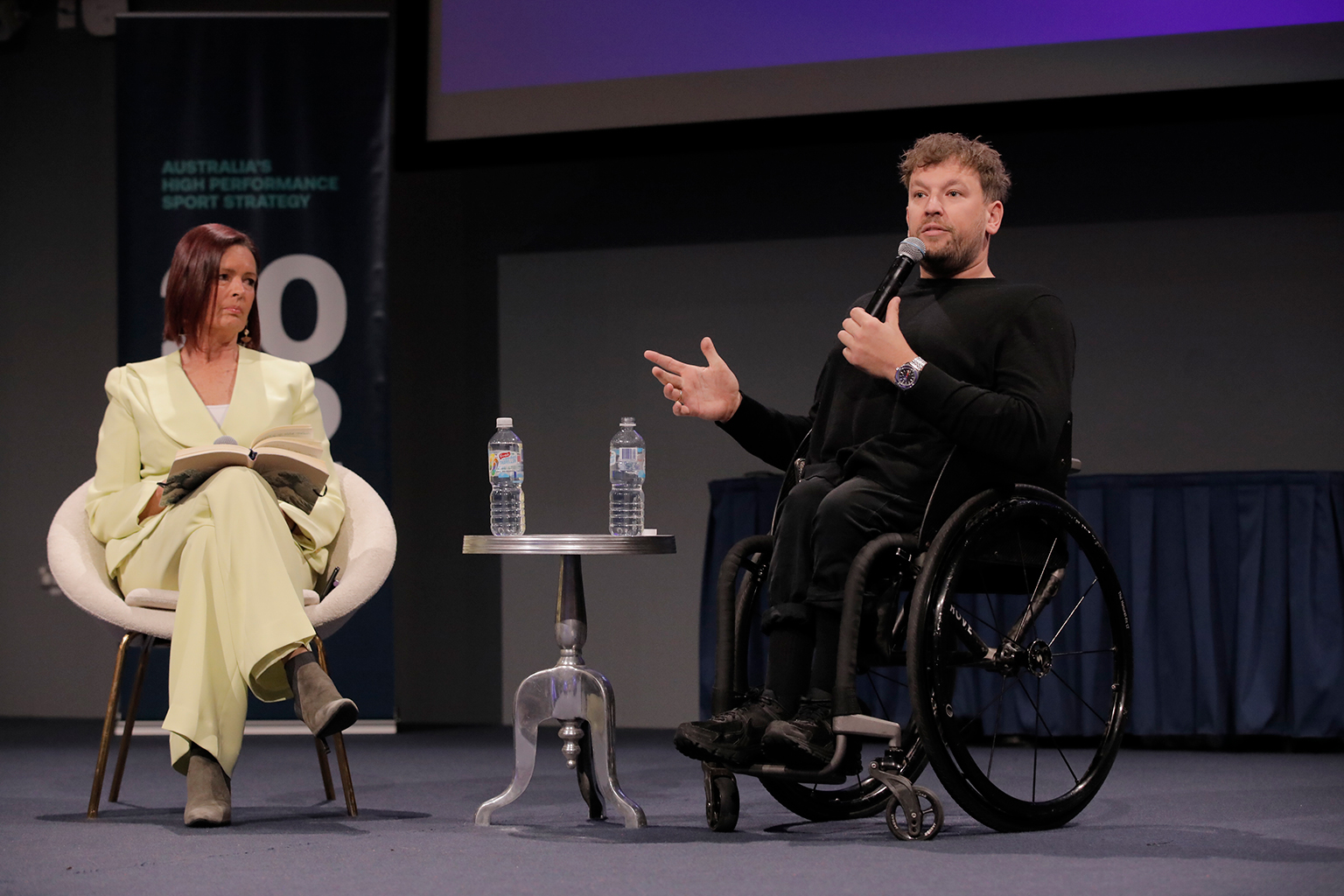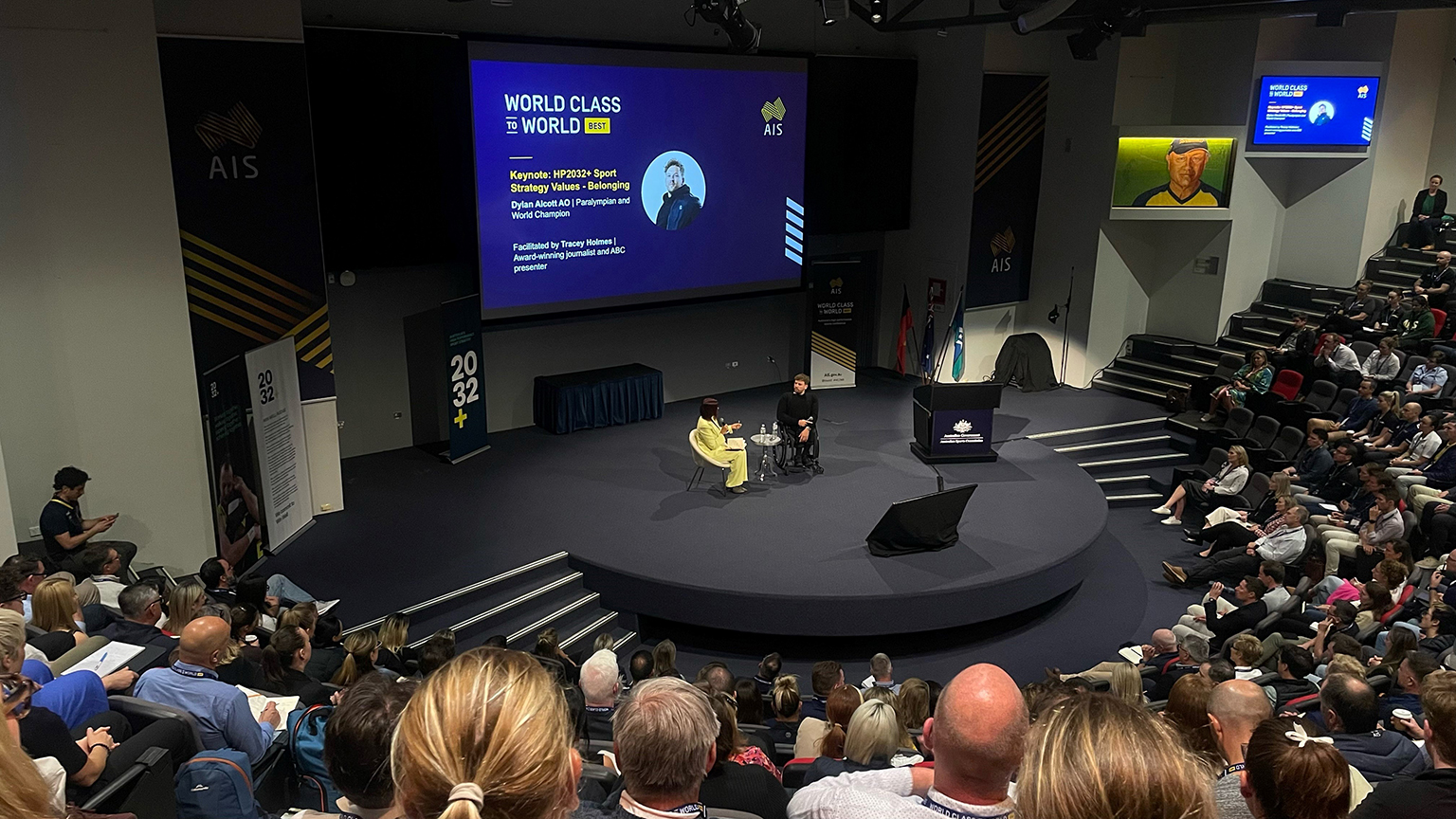 /*w-100*/ /*w-100*/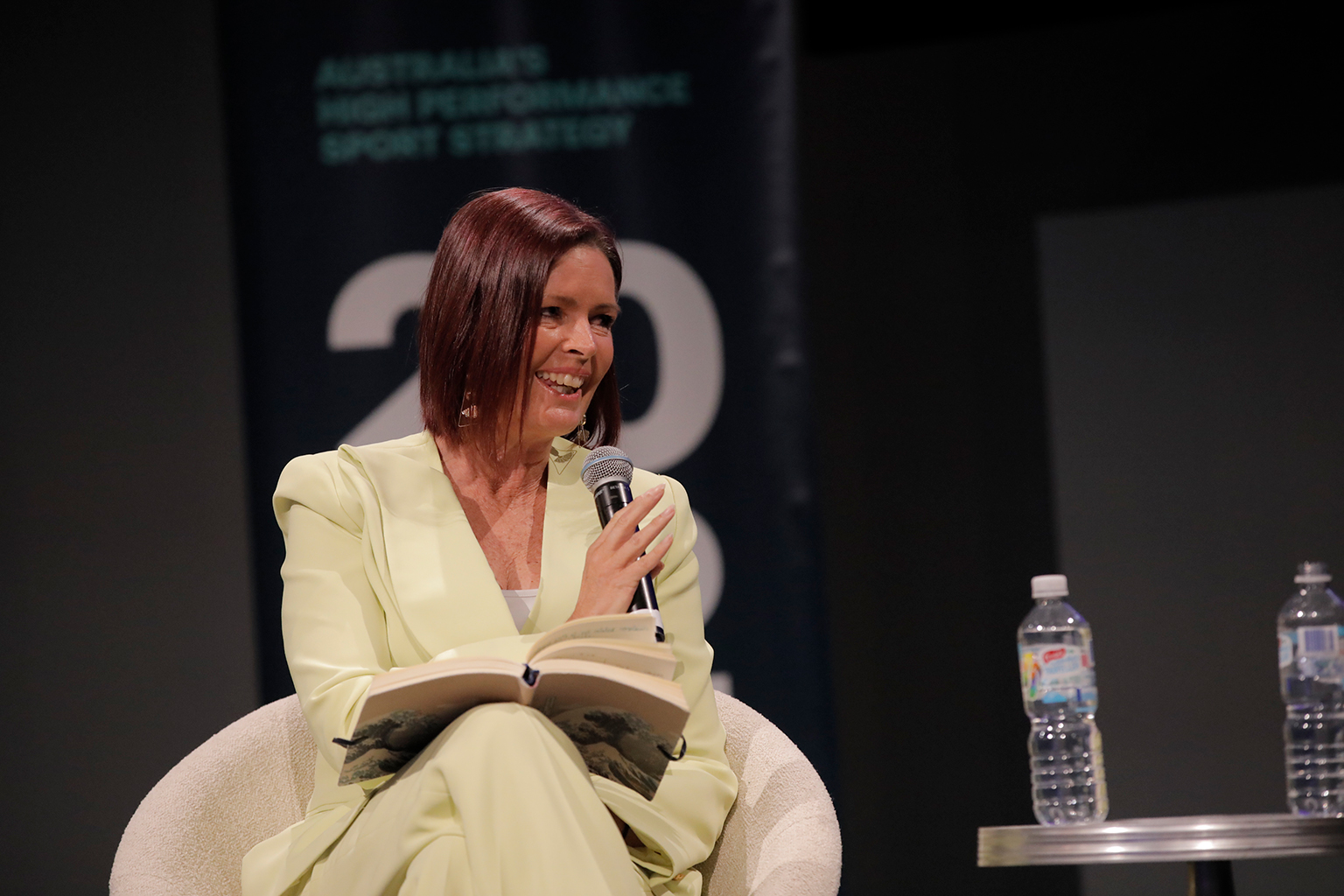 /*w-100*/ /*w-100*/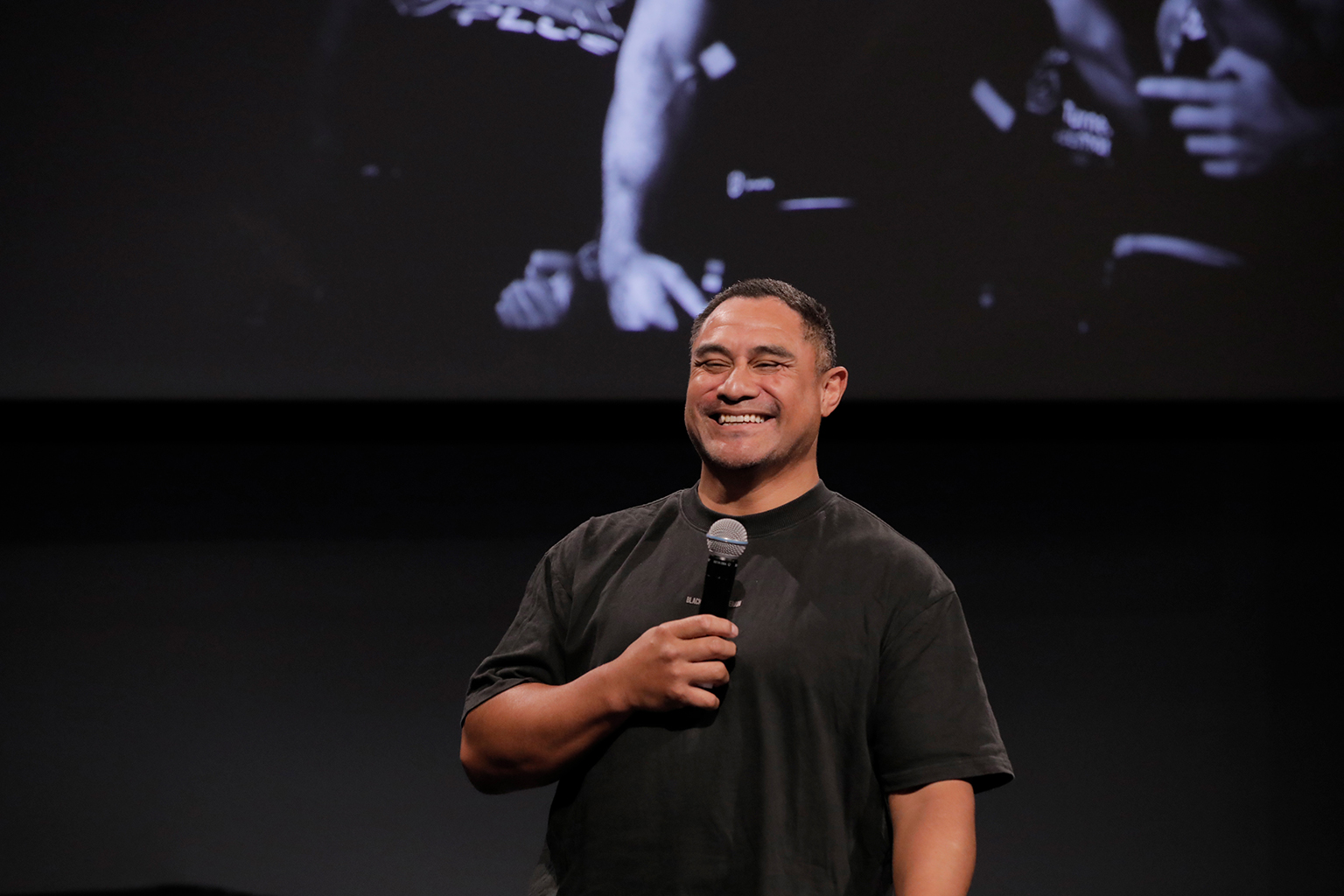 /*w-100*/ /*w-100*/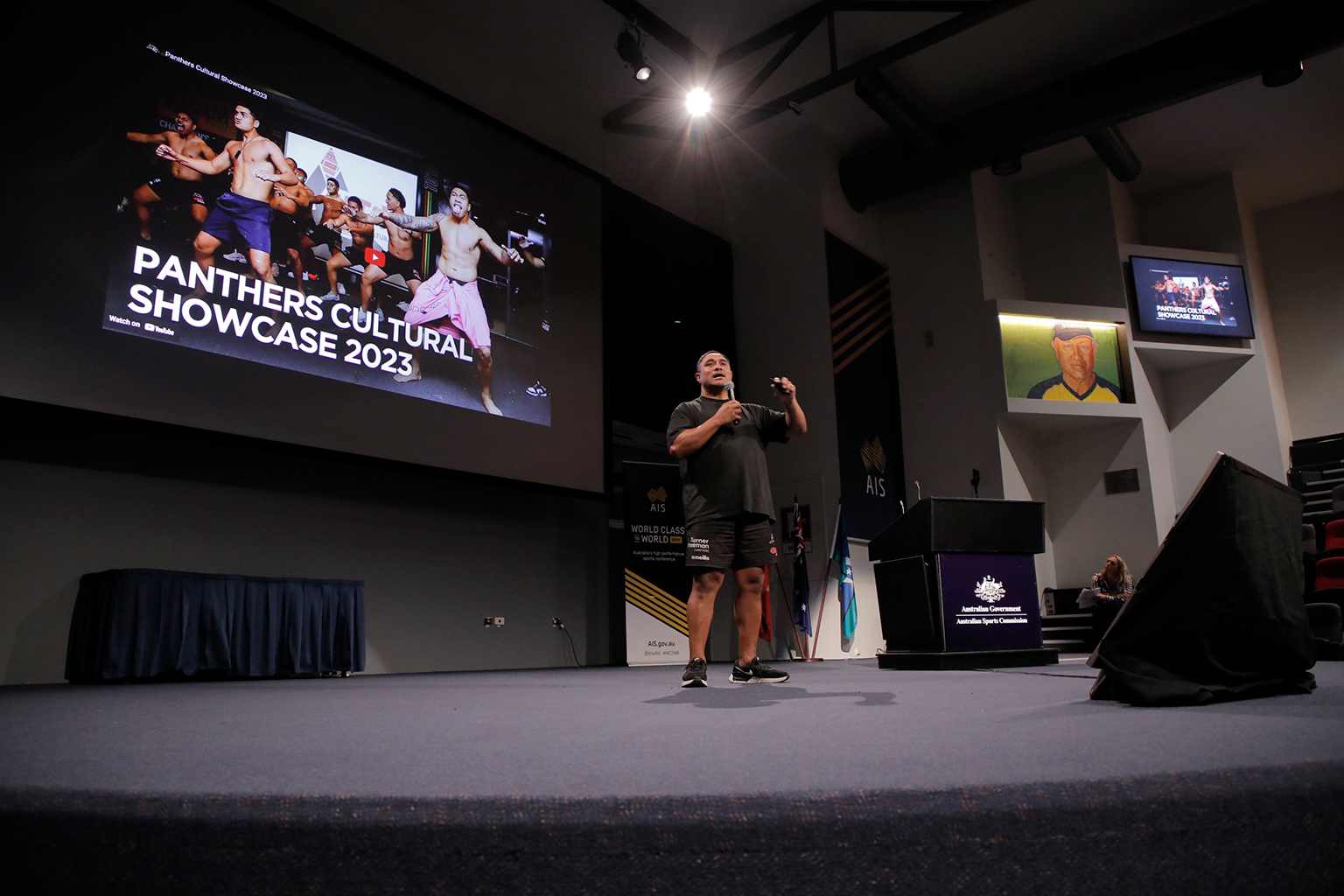 /*w-100*/ /*w-100*/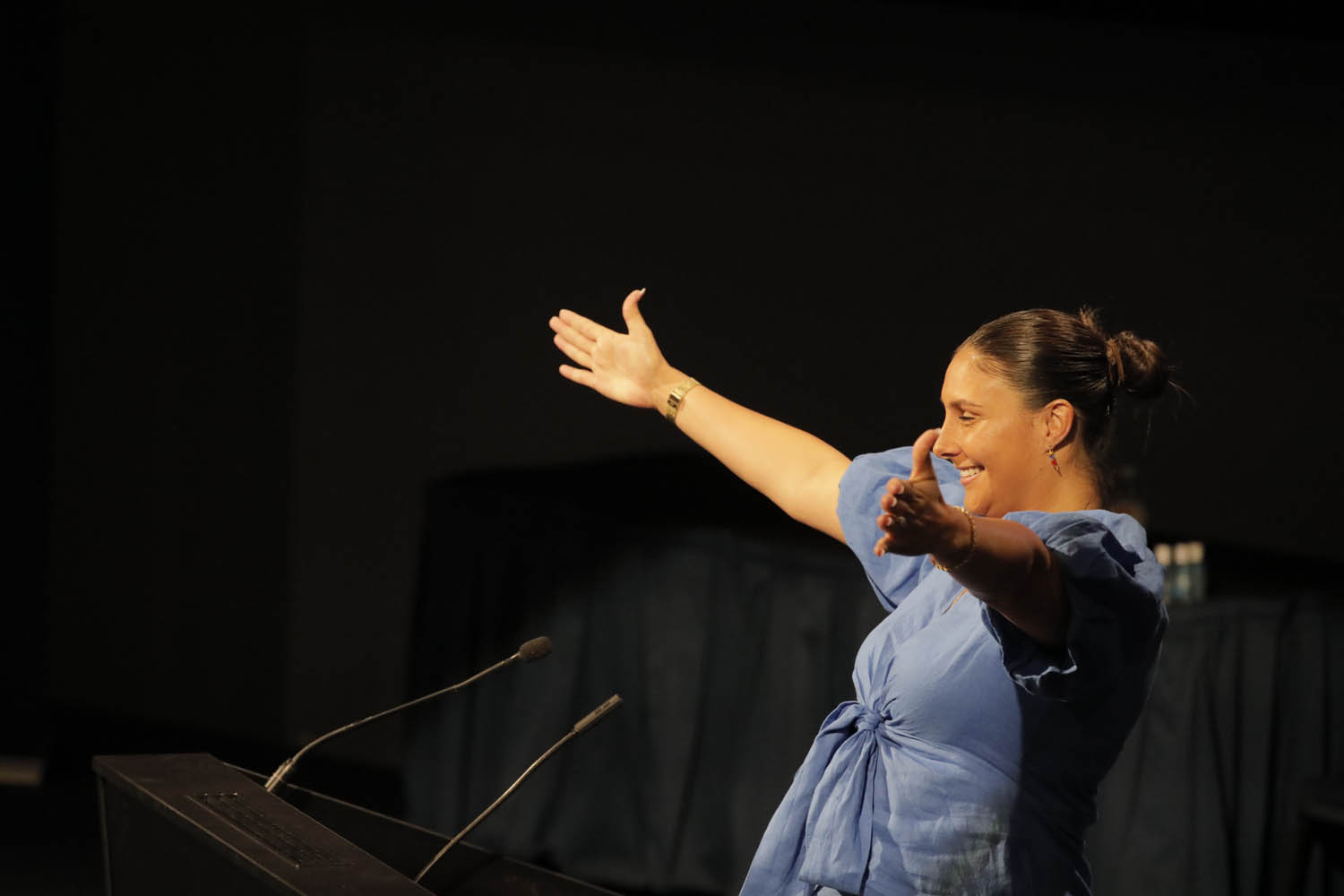 /*w-100*/ /*w-100*/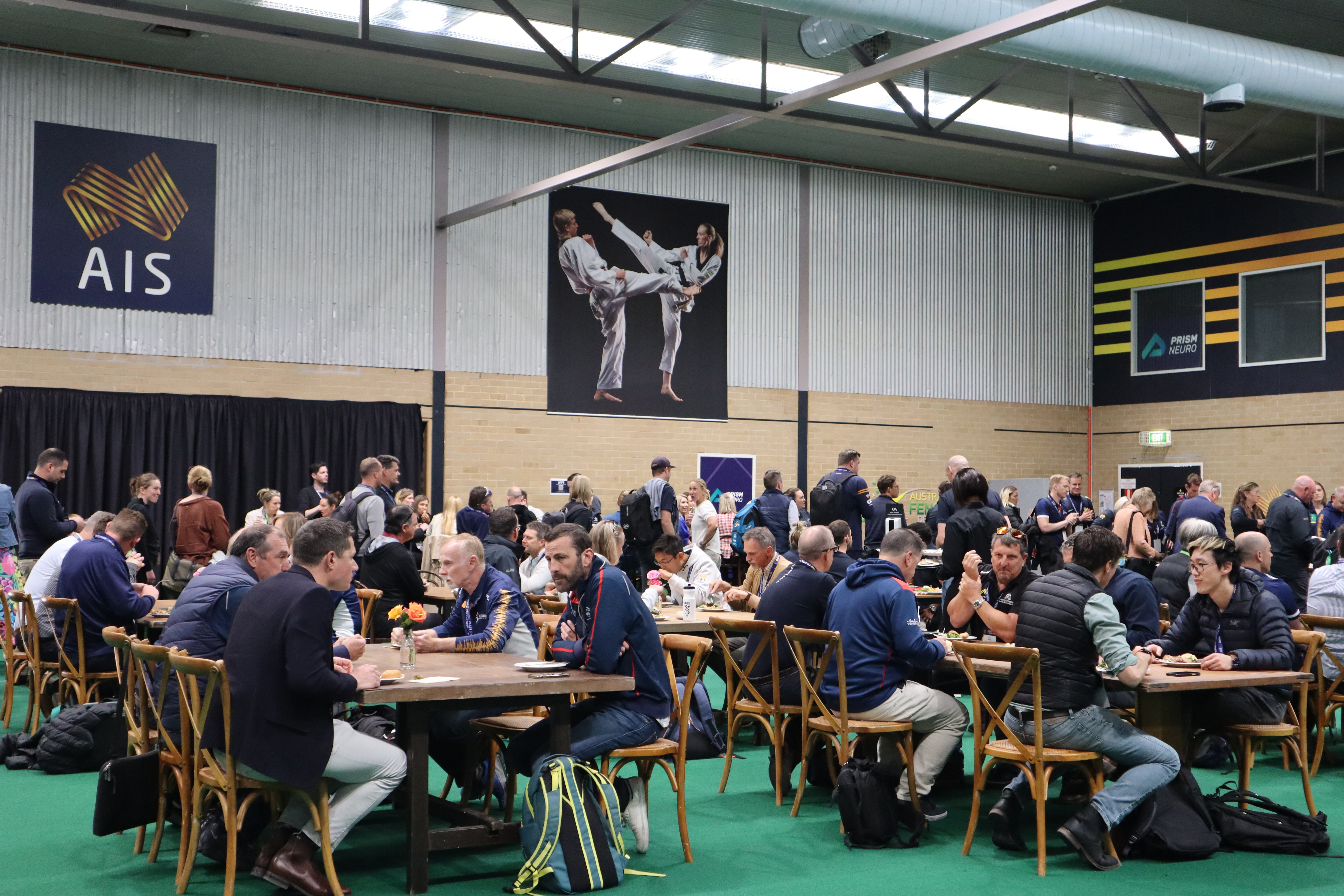 /*w-100*/ /*w-100*/
/*w-100*/ /*w-100*/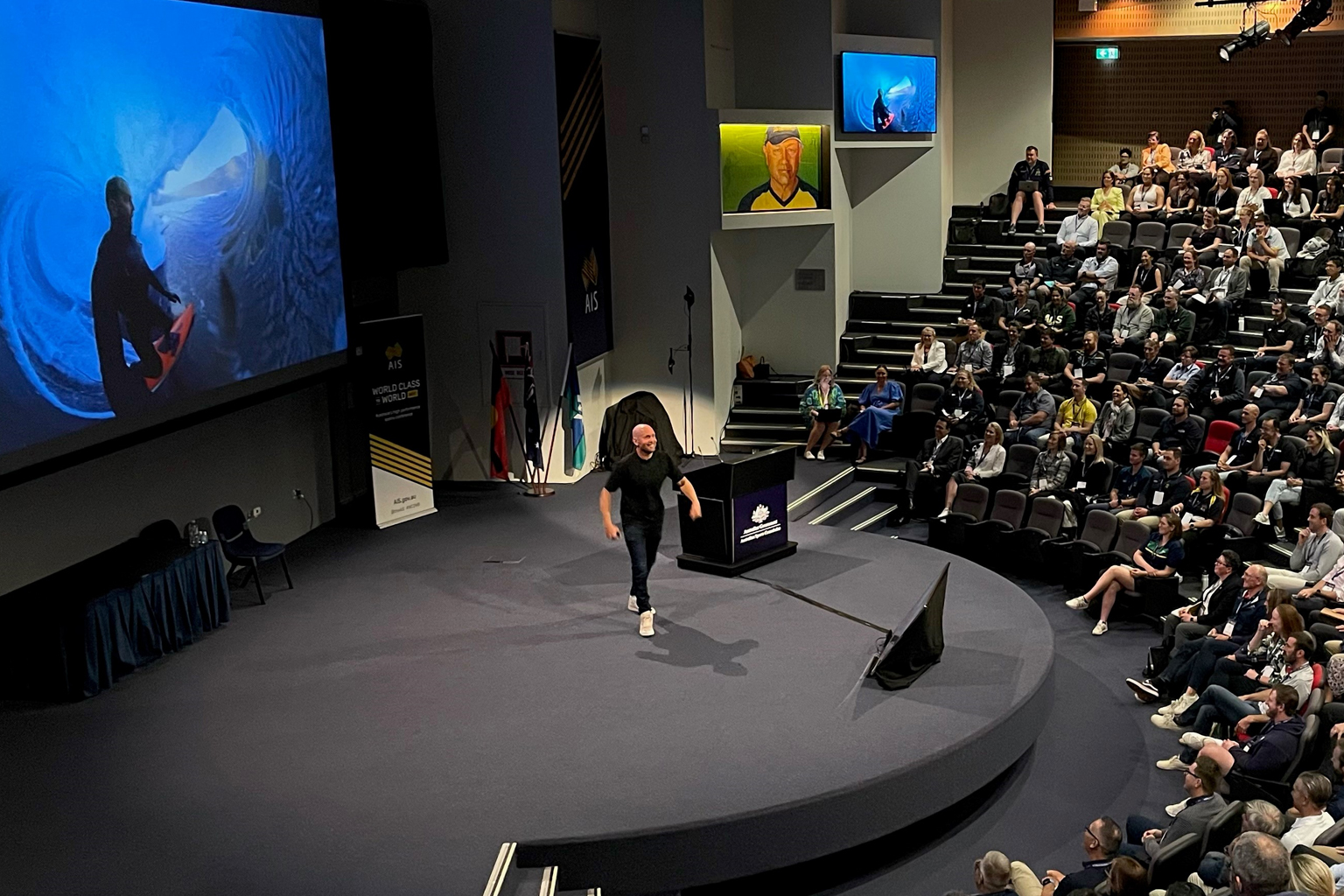 /*w-100*/ /*w-100*/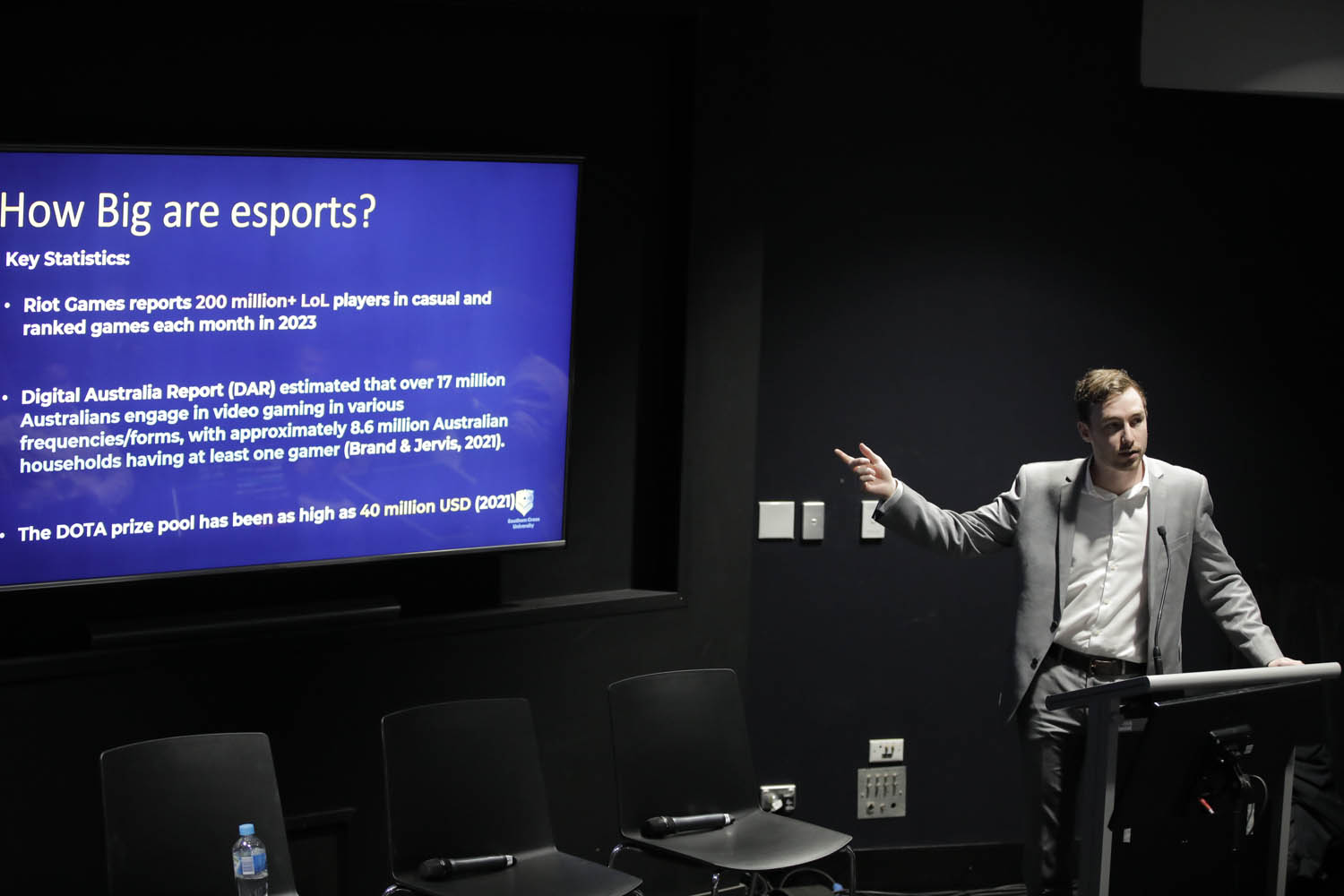 /*w-100*/ /*w-100*/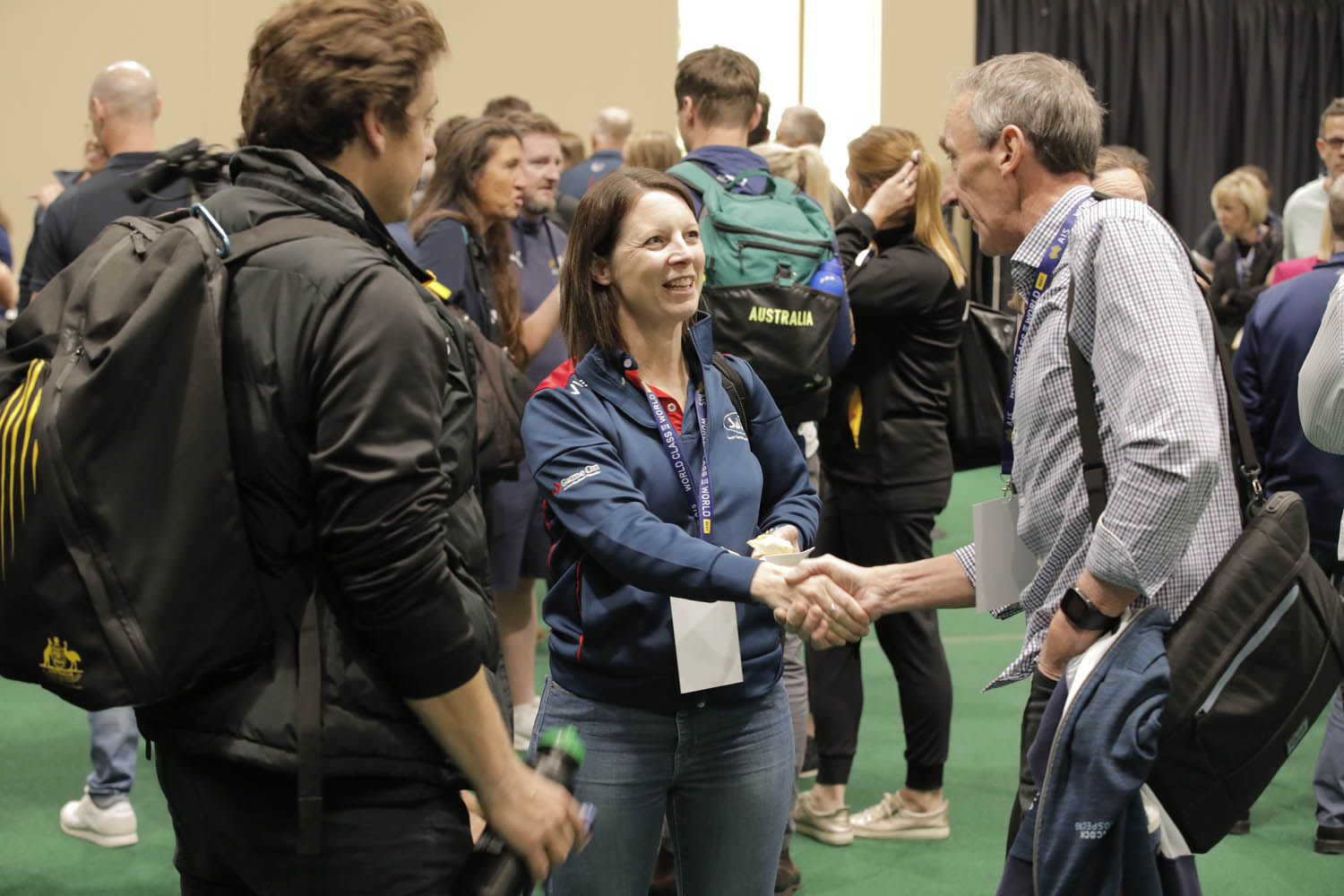 /*w-100*/ /*w-100*/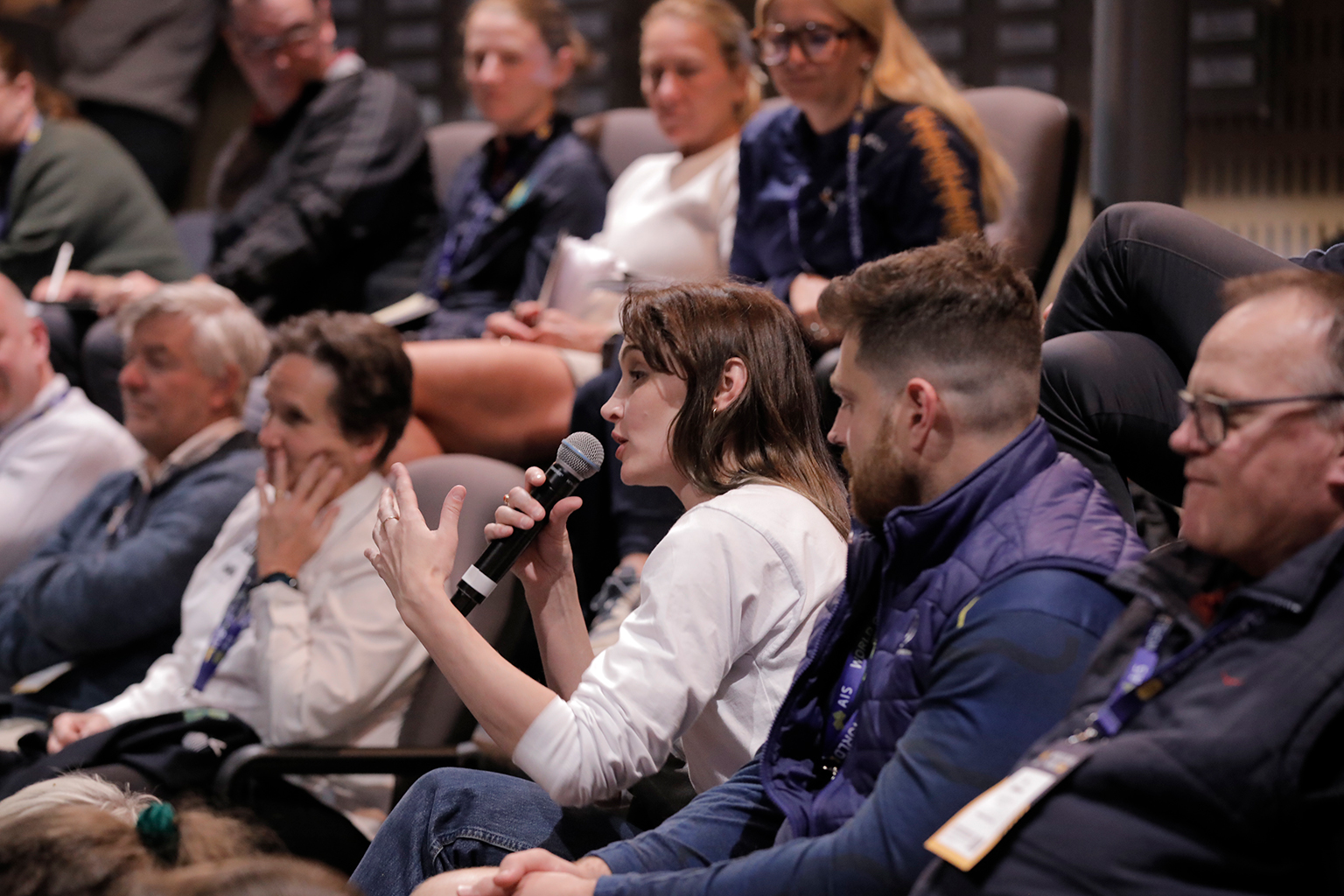 /*w-100*/ /*w-100*/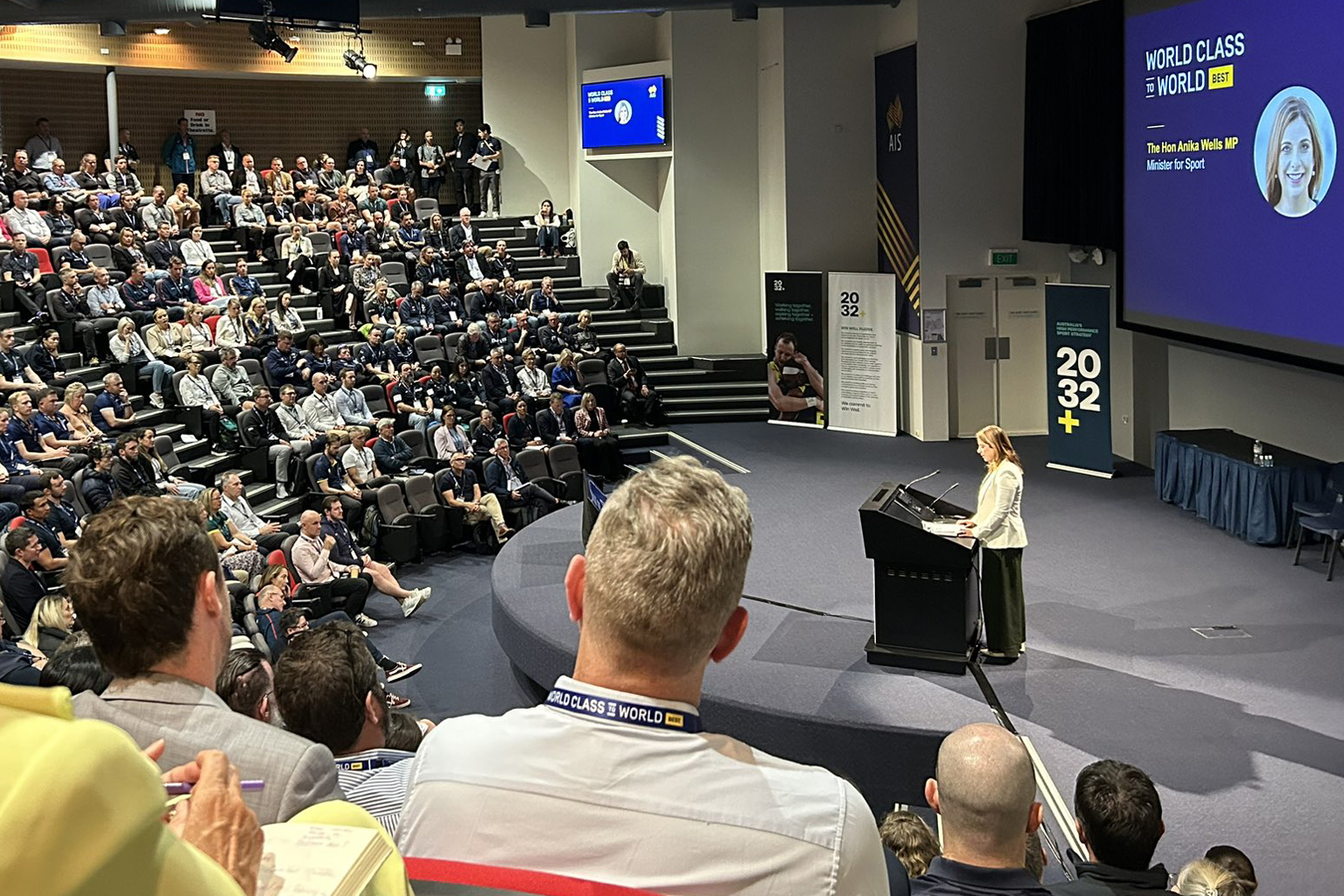 /*w-100*/ /*w-100*/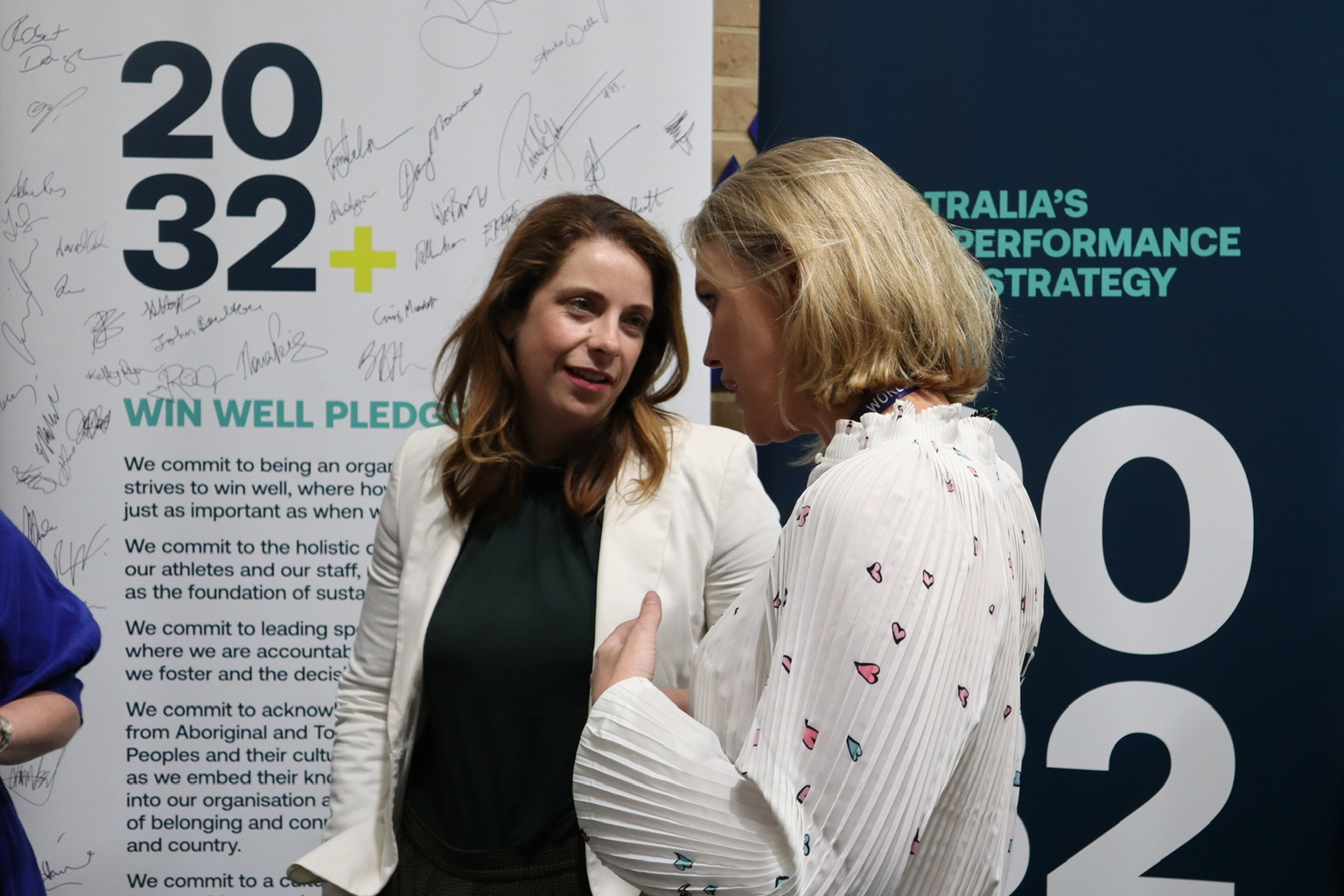 /*w-100*/ /*w-100*/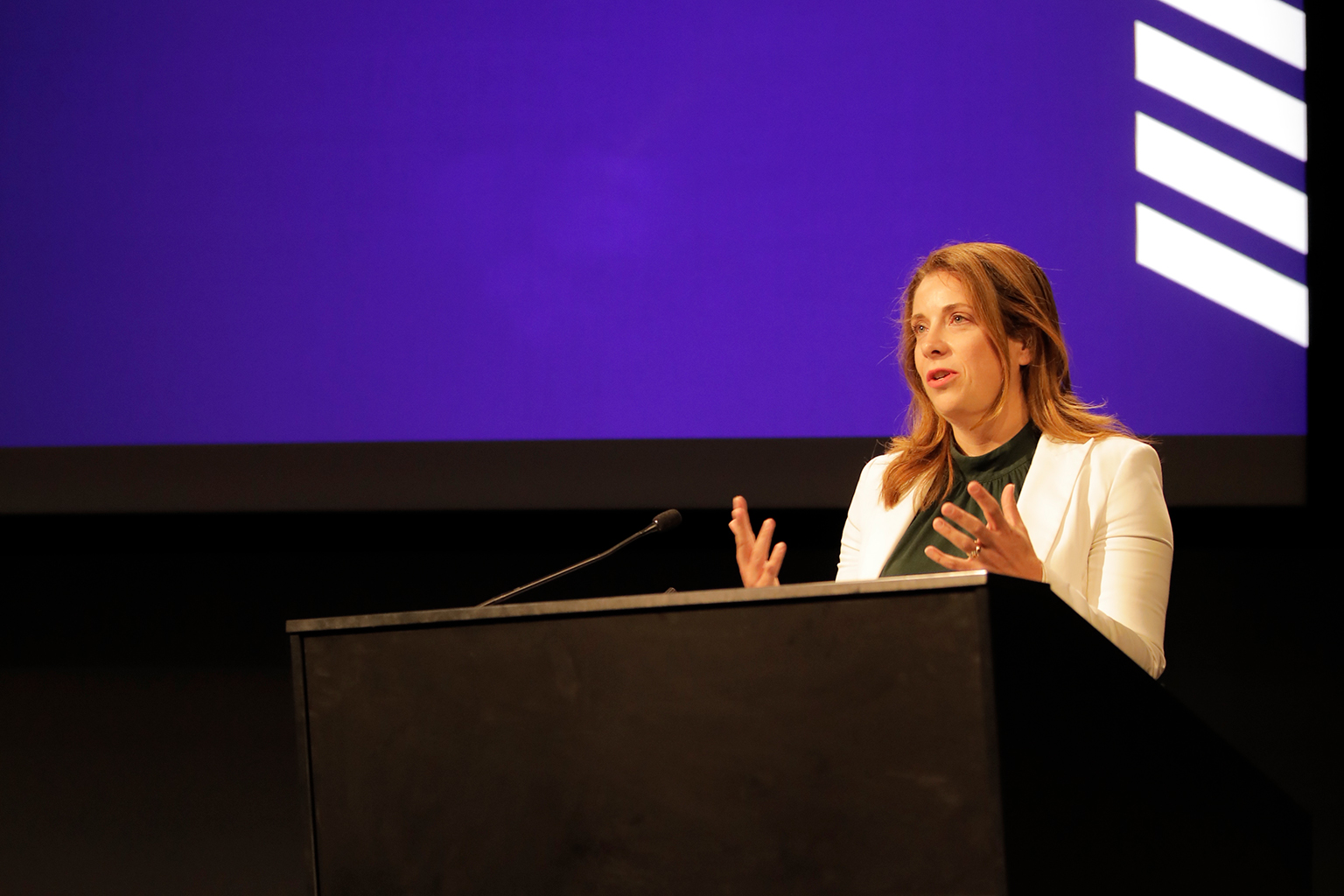 /*w-100*/ /*w-100*/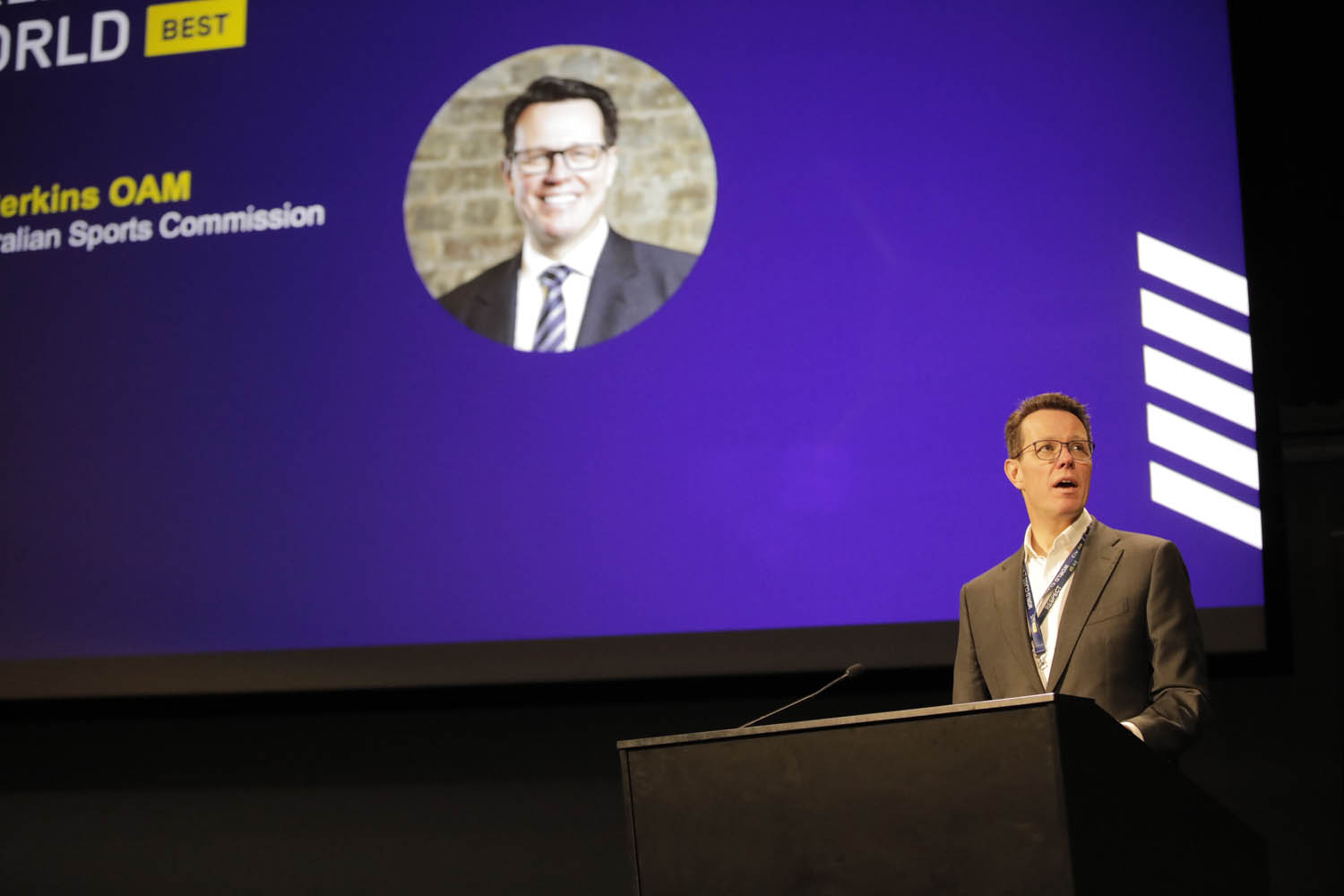 /*w-100*/ /*w-100*/
/*w-100*/ /*w-100*/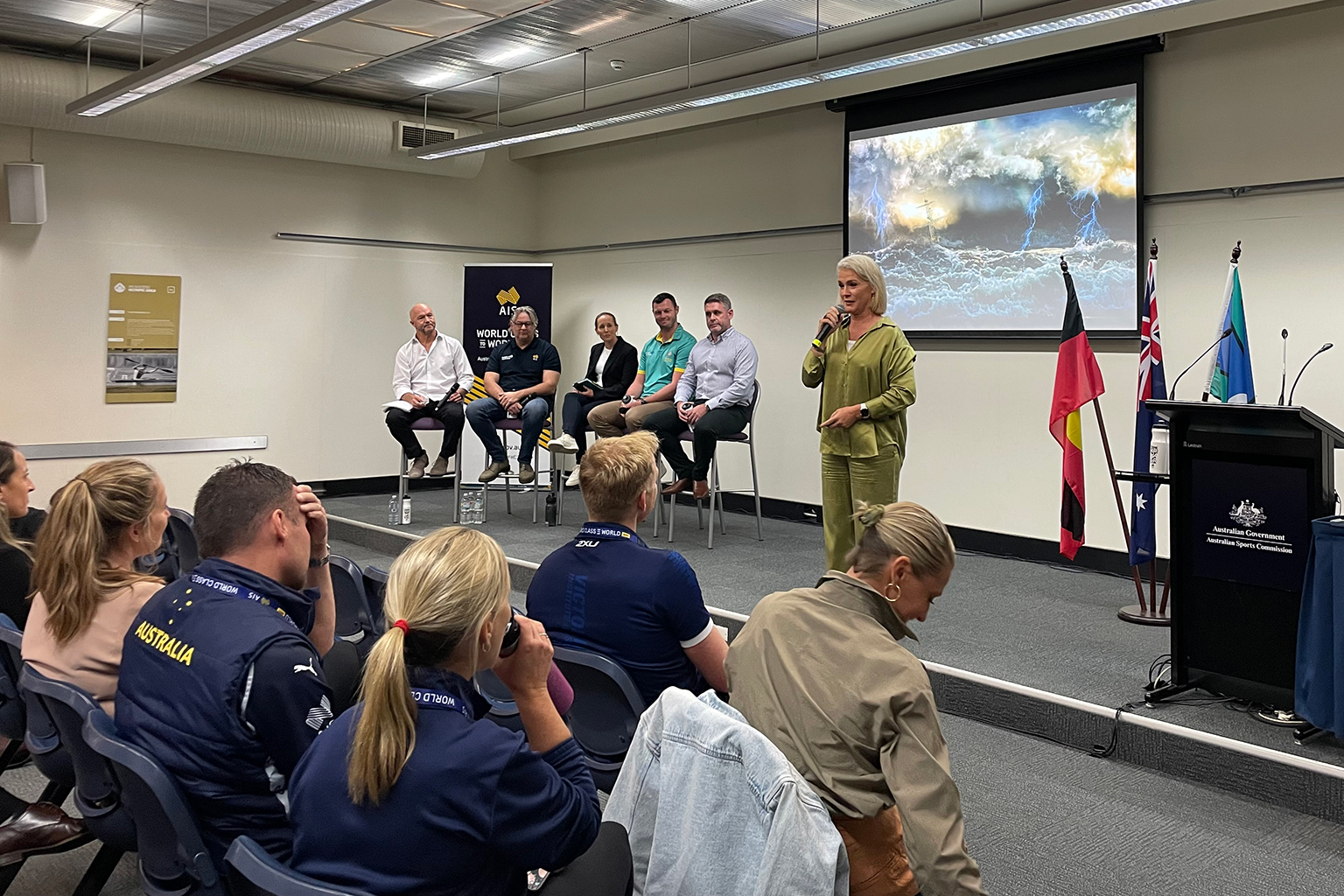 /*w-100*/ /*w-100*/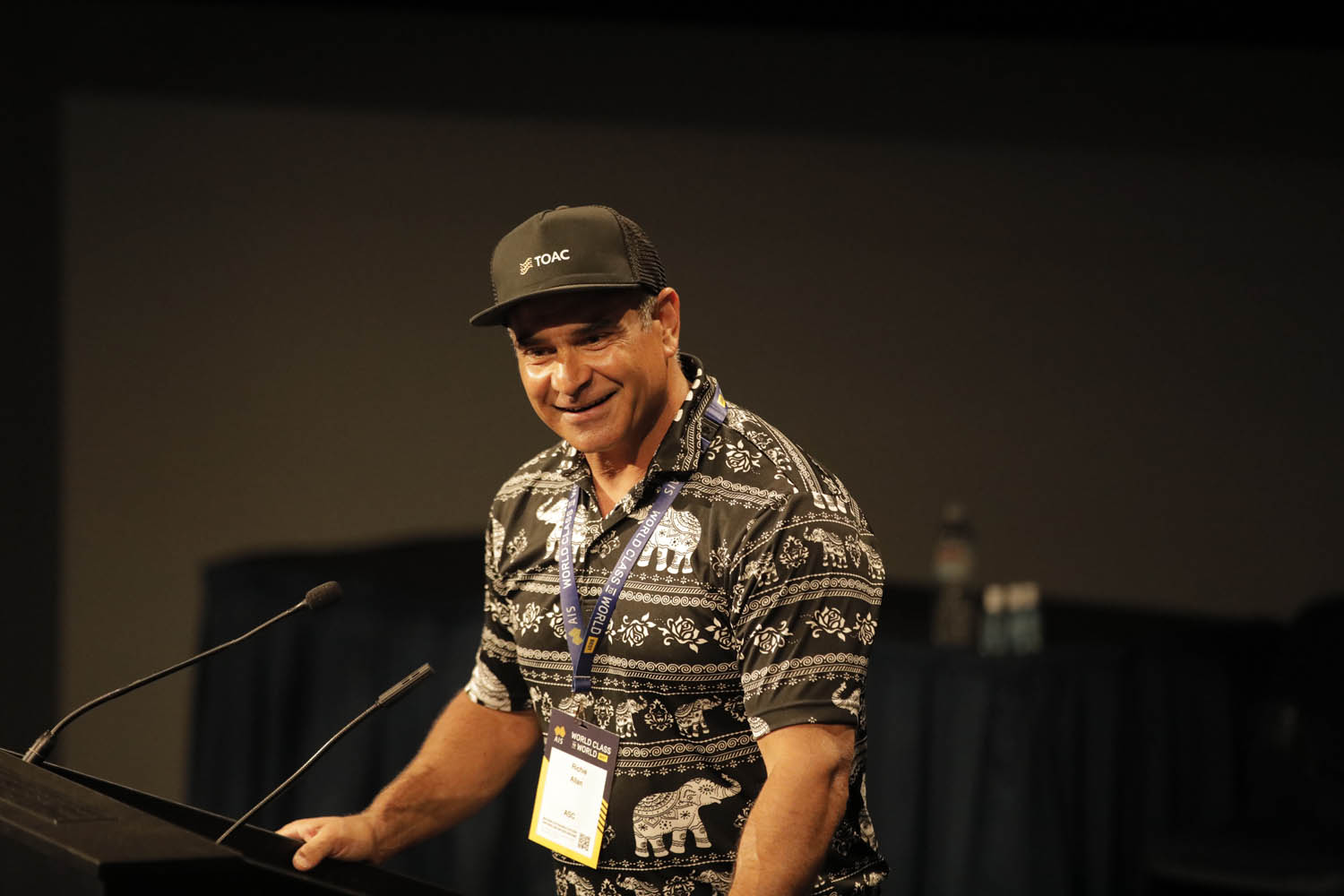 /*w-100*/ /*w-100*/
Previous
Next
In Conversation with Mark Williams: Optimising skill development during practice
The first day of WC2WB concluded with an interesting 'In conversation' session with Senior Research Scientist at the USA Institute of Human and Machine Cognition, Mark Williams.
Williams took attendees on a deep-dive into the Skill Acquisition Framework for Excellence (SAFE) – a framework for coaches to optimise skill development.
Throughout the session, Williams highlighted 'how practice activity transfers to competition' and provided tips in how coaches can 'optimise every hour of practice'.
Williams provided coaches with five action key points from the SAFE:
Find the right balance in practice between focusing on long-term learning and short-term performance.
Focus on quality rather than the quantity of practice.
Create practice conditions that are specific to competition.
Consider individual differences in how learners respond to various interventions.
Facilitate learning during practice rather than dictating.
Presentations for Day 2 begin at 10am Wednesday morning. Read the full program
Leading with purpose — The Dolphins way
While COVID-19 pandemic was a disruptive event for world sport, it provided an opportunity for Australia's national swimming team to hone its focus.
Swimming Australia Head Coach Rohan Taylor and Performance Director Tamara Sheppard reflected on the impact the pandemic had on the Dolphins both before and after the 2020 Tokyo Olympics in today's 'Leading with purpose – the Dolphins way' breakout session.
Australia topped the medal tally in the pool at Tokyo with nine gold medals.
"Our core value of 'what can we do to make each other better' formed through Covid," Taylor said.
"We were all doing whatever we could to keep athletes training and performing – coaches coached, and athletes trained with that as a single focus.
"While we are focused on our future performances, we still do reflect on Tokyo. It's good to do because it reminds us how adaptable and strong we were."
Both Sheppard and Taylor said being receptive to feedback was a pillar of effective leadership.
"We say everyday that it is fundamental to listen to the system," Sheppard said.
"Take the time to listen and invite independence to review what we do. Feedback is a gift and we try to take that on and build from it.
"We have a system where our medallists, leaders and athletes come in and help us to design our system - everything from their accommodation to training, to how they want to be spoken to after a race.
"As coaches, we are in a people business, they have the biggest impact on business. So how we build a platform that enables them to be successful has been key in determining our purpose."
Introducing belonging: Q & A with Dylan Alcott AO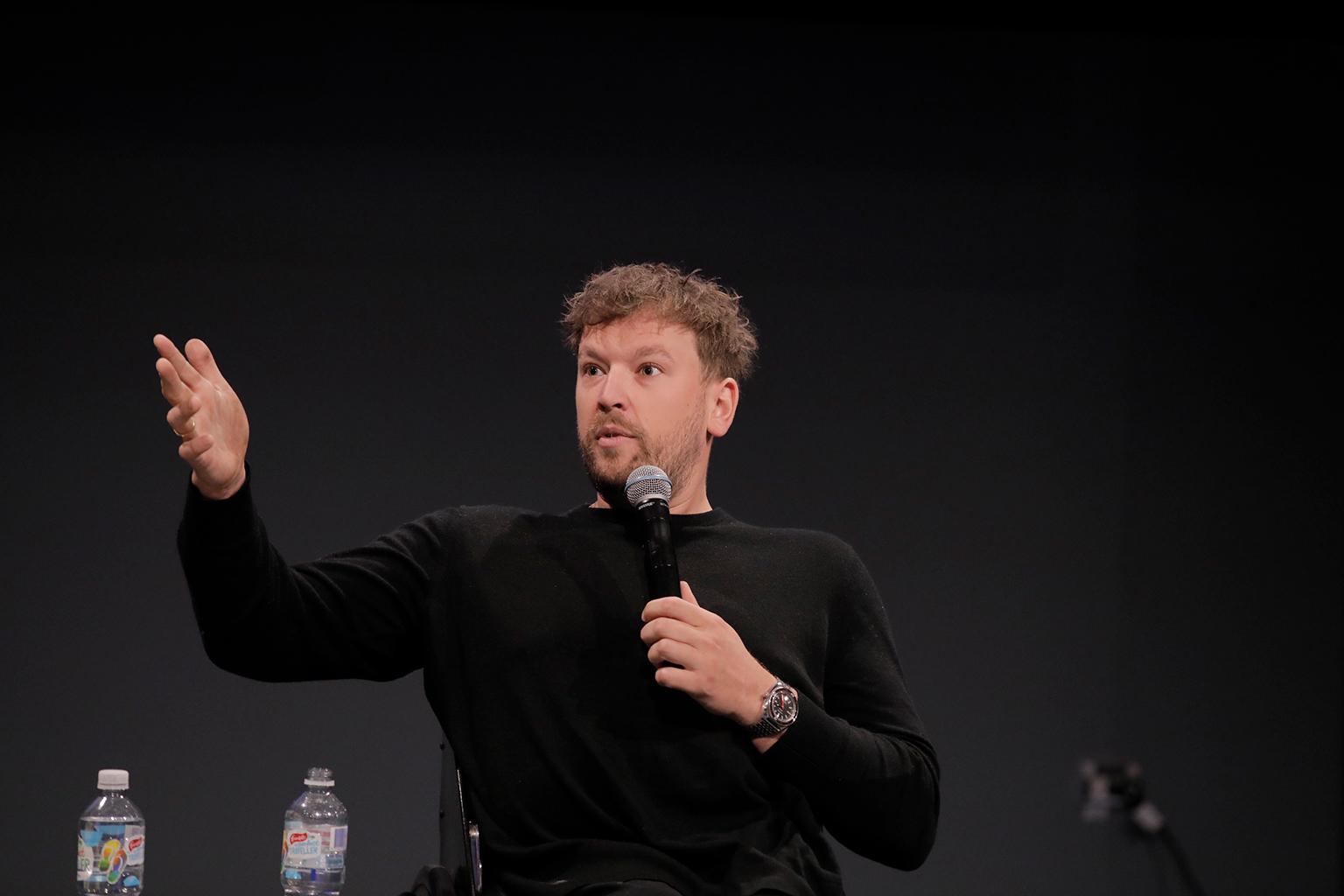 Award-winning journalist Tracey Holmes interviewed Paralympian, disability advocate and 2022 Australian of the Year Dylan Alcott AO about belonging in front of a packed audience.
Alcott spoke candidly about the sense of belonging he gained through sport and his newfound love of the word disability.
"Going from a kid who hated himself to having the social aspect of sport and being able to find my tribe, community and sense of belonging through sport saved my life," Alcott said.
"I now love the word disability, because that is what I am, I am disabled."
Despite being proud of how far Australian sport and society has come in normalising disability, Dylan said we still have a long way to go.
"I want to be redundant. I want everyone with a disability to be recognised throughout mainstream media and in everyday life.
"As Paralympians we are the beacons for empowering disability to do what they love, whether that is in sport, going to the pub or just going out on a date."
Joe Galuvao - Harnessing potential: A sport-wide approach to belonging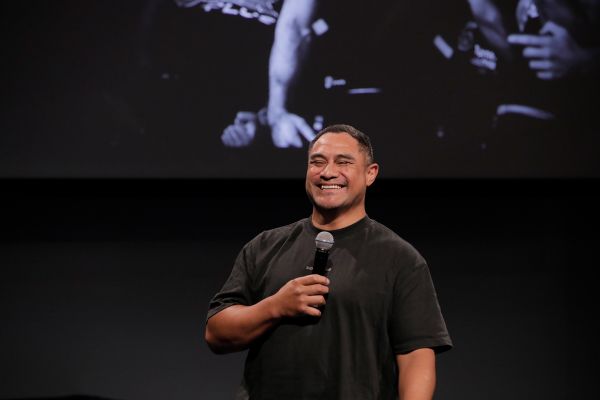 Former NRL player and Penrith Panthers Wellbeing and Education Coordinator Joe Galuvao provided valuable insights into the wellbeing practices behind the five-time premiership winning club.
"There is a correlation between NRL clubs that prioritise wellbeing practices, and where they finish on the ladder," Galuvao said.
"At Penrith, we have a whole club and interdimensional approach to everything we do. That means we care about the social, emotional, physical and cultural wellbeing of everyone, from our staff to our athletes."
Galuvao shared the key wellbeing practices implemented at the Panthers, including daily gratitude journals, meditation, breathing and vulnerability sessions and the prioritisation of culture.
As a proud Samoan man, Galuvao emphasised the importance of developing trust with players and in understanding the relational space when working with pacific athletes, particularly when considering their wellbeing.
"To trust the process, your people must trust the person in charge of the process," Galuvao said.
"Wellbeing is what makes this club successful. It's not just about football, it's about making sure our athletes leave our program as a better person."
Introducing courage: Keynote speaker Mark Mathews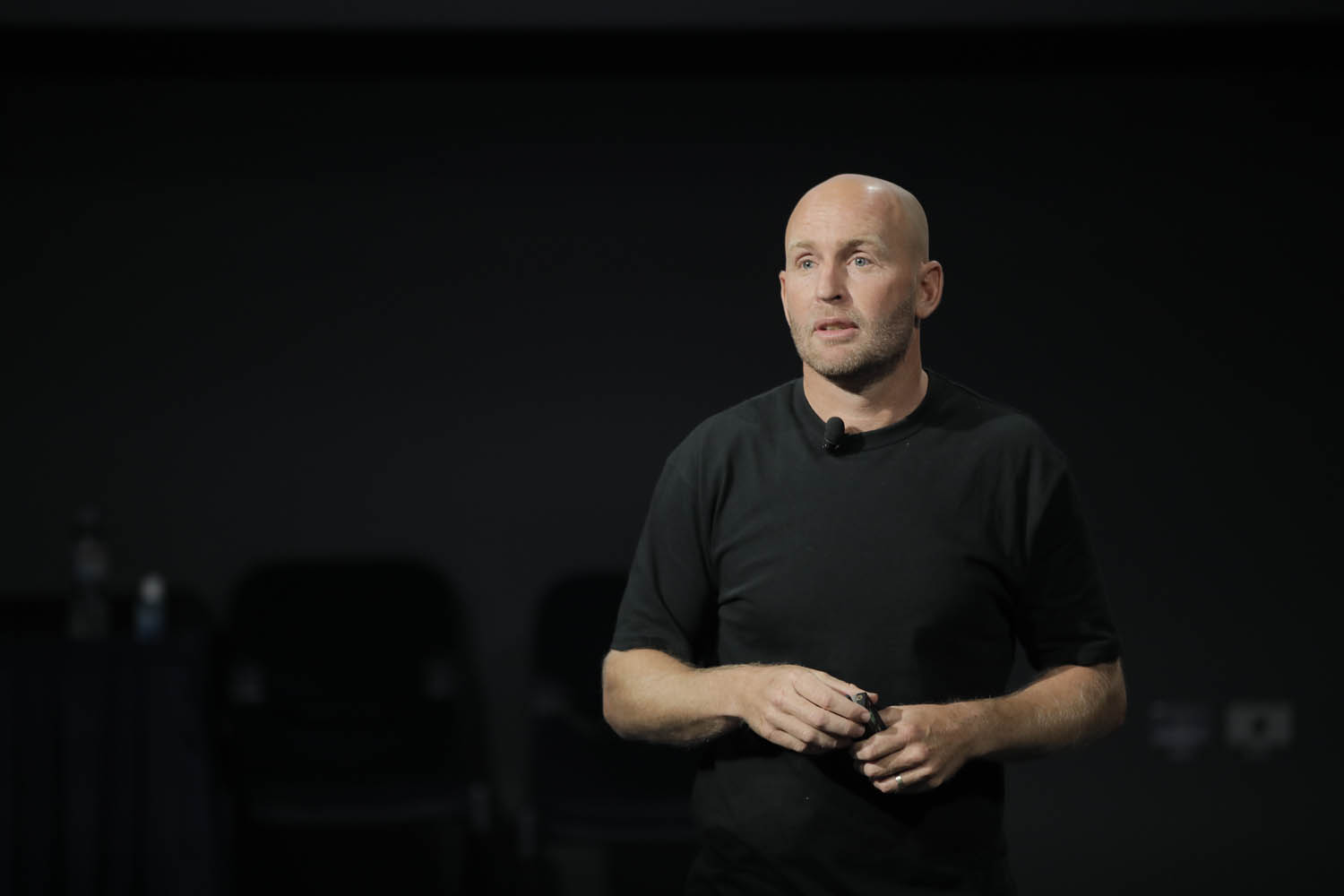 In the first key-note address of the 2023 World Class to World Best Conference, professional big-wave surfer Mark Mathews has related the HP2032+ Sport Strategy Values of Excellence, Courage, Belonging and Connection to his own career of tackling the world's biggest surf breaks.
Unsurprisingly, Mark revealed that courage has played a central role – both in intense training which involves being held underwater by divers for minutes at a time, and in the comeback from a career-threatening knee injury in 2016 when he was at the peak of this powers.
"The only way through fear is experience and using the knowledge you gain from the experience to master your surroundings," Mark said.
"What looks like courage in what I do in the ocean, is actually the hours and hours of training, things like the pools sessions, and the experience I am getting out of that.
"You have to ask yourself what success looks like, why do I want it and who is going to help me through the fear."
Connection played a role in Mark's comeback too, with an unlikely friendship with a 19-year-old fan who had been left a quadriplegic after a snowboarding accident inspiring his return to surfing three years after being told he wouldn't be able to take to the water again.
"That meeting completely shifted my perspective on my own injuries and I started to feel lucky for the position I was in," Mark said.
Address from the Minister for Sport
The Minister for Sport, The Hon Anika Wells MP delivered the opening address and spoke passionately about the vital role she sees sport playing in this country.
"If you can't tell, I am so proud to be Australia's Minister for Sport. And prouder still of this united, high-performance, strategy built around sustainable success.
Success matters. We saw that through the boot of Cortnee Vine curling the round ball past France's Solene Durand in the most watched sporting event in Australian history. The Matildas winning galvanized a nation. The Matildas winning changed women's sport forever.
The Matildas not only winning but Winning Well created the greatest World Cup ever held in this country. Winning matters. Winning Well matters more.
That World Cup left a high-water line we quite simply must exceed with Brisbane 2032.
The Australian Sports Commission, Kieren and I are determined to drive better outcomes for greater and more diverse participation on the green and gold runway.
We work closely together, and we are listening – our Paris 2024 funding announcements reflect that.
On that trip to France, my Sport Minister counterpart raved about the quality of the High-Performance Strategy that all of you have bought into.
That trip also crystalised the impact I, and our Government, want to make. We want sport to be more accessible for all people. We want equity so women thrive on and off field. We want more women making decisions for more women.
We want more Myriam Fox's. We want to create real-world manuals others study for decades. We want to stage more best-ever events. We want to win and Win Well."
ASC CEO Kieren Perkins opens World Class to World Best
Kieren Perkins, CEO of the Australian Sports Commission (ASC), was the first person at the podium, looking ahead to what promises to be an insightful three days ahead.
"Nobody here needs reminding of the opportunity that Brisbane 2032 represents.
It is an extraordinary chance to develop outstanding people and strengthen athlete performance pathways.
But how do we establish a culture that attracts and retains the world's best people and athletes?
For starters, I feel incredibly fortunate to have four diverse keynote speakers join us over the next few days to directly address our commitment to excellence, belonging, courage and connection.
Half of them have been named Australian of the Year. And the other half could well be on their way.
They went from World Class to World Best.
And that's what we all need to do to maximise the green and gold decade of opportunity.
I think for anyone, no matter what our name tag says, days like this should stretch us. They should make us take a breath before the rubber hits the road. To really question if we are doing everything as best we can: with 'best' defined not by whether we win, but how we win. By how much we drive excellence, belonging, courage and connection.
Beyond the inspiration which these keynotes will conjure up, what are the tangible steps you can take to make sure no stone is unturned?
Whilst I know that everyone in this room is on the same page, we need to ensure that we continue to refine and extend the foundations of the High Performance 2032+ Sport Strategy.
Our organisations must be environments where everyone thrives.
We also need to engage our athletes and socialise the High Performance 2032+ Sport Strategy so the vision: "We win well to inspire Australians" is something ALL athletes feel a genuine connection to.
So they are inspired by the performance and wellbeing of one another.
This home that we're building, it's going to be home to the world's best sporting system.
I absolutely believe that.
I look forward to sharing time together over the next few days- and to keep coming back to this event year in, year out, only getting better."
Return to top