PE teacher, Sarah Cardamone, has made it her mission to immerse students from Holy Cross Catholic Primary School (HCCPS), in Australian culture through sport participation.
"A lot of our students have never been involved in some of Australia's most common sports like Aussie rules football, rugby and netball," said Sarah.
Located in Mickleham, Victoria, HCCPS is a culturally diverse foundation school, with English being the second language for many of the students and families in the community.
"Sport is such a big part of Australian culture. Introducing my students to a range of different sports supports them to better understand and participate in their local community."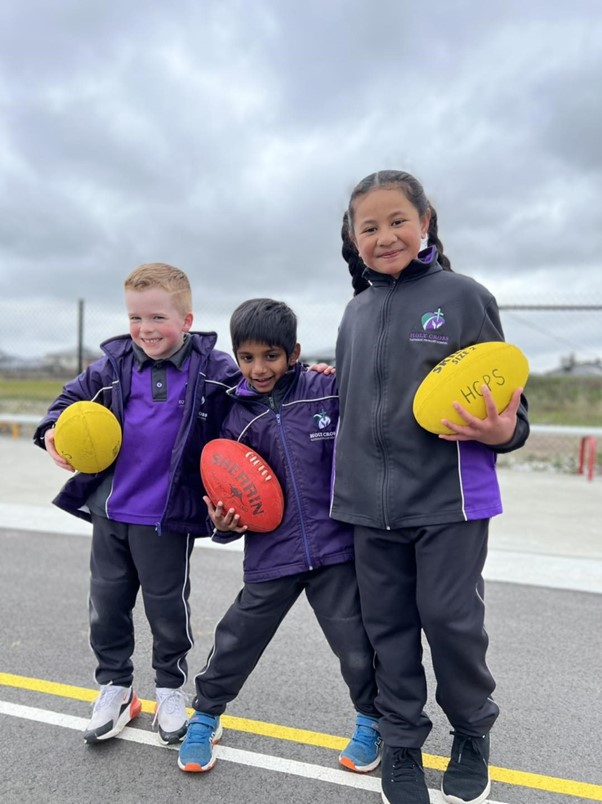 As a newly established school, HCCPS could only afford to purchase incomplete sets of second-hand sporting equipment for its students. This meant there were only a few sports Sarah could teach her students, and not enough equipment to go around.
"Since receiving the Sporting Schools grant, I have been able to purchase enough new equipment to allow all of our students to participate in PE and try out a range of different sports," Sarah said.
"I want to help the students develop a lifelong love of sport and being active, so it's really important for me to be able to show them a variety of sports."
"My hope is that they can find a few that they love and can get involved in community sport in the future.
"My students are so grateful and motivated to participate in sport. That's what pushes me. I want to give them as many opportunities as possible and Sporting Schools has been fundamental to that."
Have any questions about Sporting Schools?