Bowls is a very inclusive sport that does not disadvantage any type of participant. Whether they be tall or short, strong or not so strong, male or female, bowls can provide opportunities for every student to play and compete.
Rookie Rollers is designed to enable students to learn to play bowls in an engaging format which is both fun and inclusive. Importantly, it can be played on almost any flat surface including greens, carpets, concrete and wooden floors, allowing easy access and an introduction to the sport.
"The program was a huge success! Our PE Teacher is now taking the rest of the school for the Bowls sessions. All students loved the sessions, and the girls in particular indicated they enjoyed being able to compete against the boys on a level playing field."
Beechboro Primary School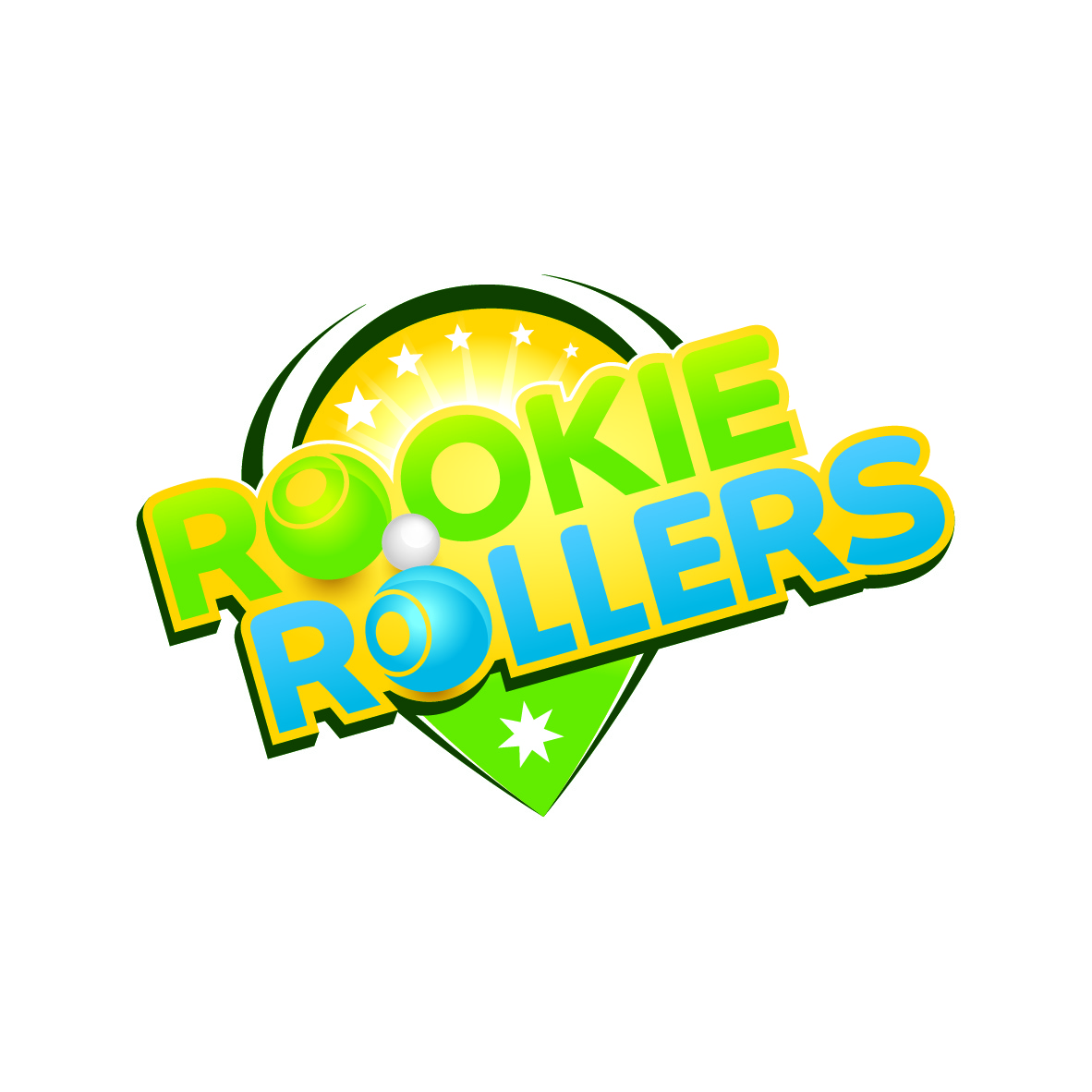 The Rookie Rollers kit is designed primarily for primary school students aged between 6 and 12.
Rookie Rollers programs are conducted over a minimum of four sessions and offer a wide variety of activities to select, based on your group's level of skill and development.
Bowls Australia offer a variety of packages available for schools new to Rookie Rollers and for those schools that have already run the program.
Please keep in mind when choosing your package that Rookie Rollers kits are essential equipment for delivering your program and Bowls Australia will need a two-week lead in time to ensure your Rookie Rollers Kit get delivered to you and a coach is sourced.
Package options
Teacher delivered cost
Coach delivered cost
New schools
Rookie Rollers school program + kit
$1,000
$1,460*
Rookie Rollers school program + kit and scoring wedge
$1,100
$1,560*
Existing schools
Existing Rookie Rollers school program + scoring wedge**
$150
$600
Existing Rookie Rollers school program**
$0
$500
Additional sessions**
$0
$115
* Price includes cost of coaching @ $115 per hour, based on four sessions of 45 mins - 1 hour each.
** School must already have a Rookie Rollers kit and scoring wedge.
N.B when purchasing 2 x Rookie Rollers Kits, schools will receive 1 complimentary Scoring Wedge
With the support of Deaf Sports Australia, we can also facilitate an Active Deaf Kids program through Sporting Schools. To book, simply outline in the comments that you would like an Active Deaf Kids program.
Bowls Australia Resources and Equipment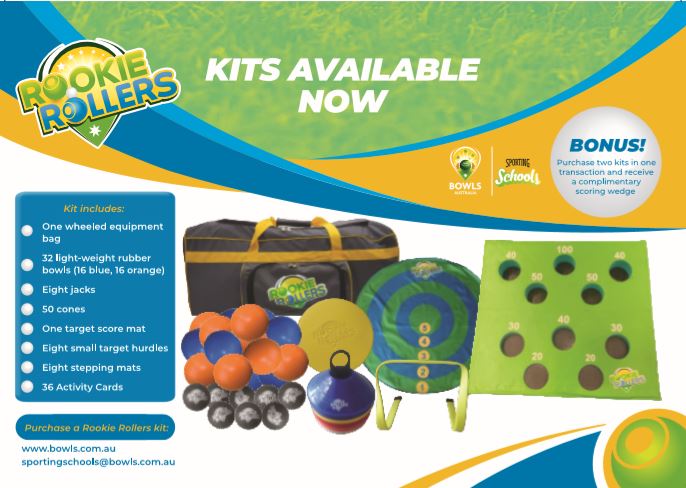 The Rookie Rollers kit has been specially designed for school-aged children and is a complete package. The bowls are light-weight and child-sized so children find them easy to handle. The scoring wedge provides a fun and different twist on bowls and increases the amount of activities that can be played.
Rookie Rollers kits can be purchased for $1000 with the scoring wedge costing $100 or a scoring wedge can be purchased separately for $150 or is complimentary upon the purchase of two Rookie Roller Kits.
Rookie Rollers kits include:
· 32 light-weight rubber bowls
· Eight jacks
· 50 cones
· Target score mat
· 8 small target hurdles
· Eight stepping mats
· One wheeled equipment bag
· 36 Activity Cards
Additional equipment and Rookie Rollers kits can be purchased directly from Bowls Australia.
For safety reasons, Bowls Australia does not recommend the purchase of any hard ceramic bowls for use by primary school aged children.
Teachers
Teachers can deliver bowls in Sporting Schools by meeting the requirements below:
Hold a valid state and/or territory teacher registration
Confirm adequacy of insurance
Coaches
To become a coach and deliver bowls through Sporting Schools please ensure you are working towards the following requirements:
Be aged 18 years or over
Hold a current Employee Working With Children Check (validity of no less than 3 months)
Confirm adequacy of insurance
Coaching Providers
Sporting Schools is an Australia-wide program in partnership with over 30 national sporting organisations (NSO), of which Bowls Australia is one.
Bowls Australia coordinates all Sporting Schools programs. If you are interested in coaching please contact Bowls Australia or refer to the coaching requirements.
Have any questions about Sporting Schools?