Riding is a life skill and a rite of passage for all children. With more than 1.9 million Australian children riding their bikes every week, AusCycling's Ride Nation Schools program helps children develop their knowledge, skills and confidence to allow them to explore the endless opportunities that riding a bike provides.
Ride Nation Schools is AusCycling's national participation program and supports children in guiding them through the stages of the program to provide parents with a peace of mind that they will develop the skills to become safe and responsible riders.
The Ride Nation Schools program links with the national PDHPE curriculum which allows teachers to extend the lessons from the coaching sessions into the classroom! This program is a fantastic opportunity for schools to help support positive change by creating a healthy lifestyle, developing road safety skills and using active travel as a viable form of transport.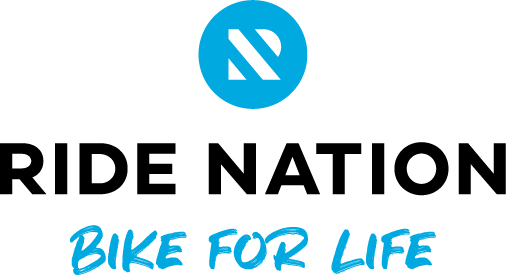 The Ride Nation primary program is split into different levels.
Ride Nation - Skills (playground): this six week program focuses on developing the essential bike control skills braking, balancing and riding. The skills learnt in this program will allow them to ride around in traffic free environments (school yard, park and around the block).
Ride Nation - Confidence (pathways): once grasping the essential bike control skills, participants are ready to develop their riding confidence. This six week program focuses on riding and situational awareness, providing students with the skills and competences to enable them to start riding on footpaths and shared pathway in low traffic environments. This program is ideal to start having students riding to and from school!
Ride Nation - Explore (places): participating in life-long physical activity is essential to every child. Ride Nation - Explore looks at utilising all the skills learnt through previous programs and develop them in different cycling situations and explore their local area by developing road safety and situational awareness. The program consists of four weeks of practical skill development and learning and ends with two local community rides for children to understand what is in their community.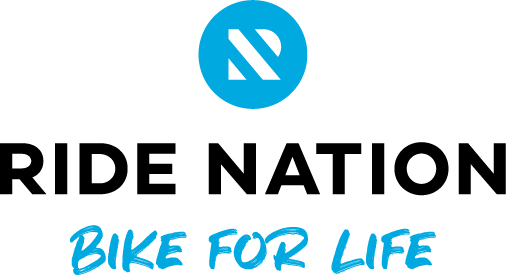 Ride Nation also offers secondary school programs!
Ride Nation - Explore (places): using the bike for fun and developing confidence, this four week program focuses on providing skills in group and community riding. The skills developed from the sessions will allow students to engage in riding, value active transport and consider cycling for future organised physical activity.
She Rides - Explore: is a four week program for females only, based on the She Rides program. Through this program, participants will continually develop their riding skills, confidence and knowledge and supporting them to become safe and independent riders. This program has been designed to create a fun and enjoyable experience riding their bike and through the female only space, it can allow participants to feel more confident and comfortable participating.
Schools can purchase a Ride Nation Schools equipment kit from our provider. Delivery of equipment packs are subject to availability.
Each kit costs $350 and includes:
Kitbag
48 x coloured cones
10 x traffic cones
10 x hi-vis vests
3 x rubber chickens
3 x whistles
1 x bike pump
1 x stopwatch
1 x bucket of chalk
1 x small first aid kit
Programs do not include bike hire. Please contact us about potential bike hire, subject to providers' availability.
Teachers
Teachers can deliver cycling in Sporting Schools by meeting the requirements below:
Hold a valid state and/or territory teacher registration
Confirm adequacy of insurance
Completed an AusCycling School Teacher coaching course; or
Has delivered the program before in the previous 18 months
Coaches
To become a coach and deliver cycling in Sporting Schools please ensure you are working towards the following requirements:
Be aged 16 years or over
Hold a current Working With Children Check
Confirm adequacy of insurance
Must have completed either:

an AusCycling School Teacher coaching course (only if currently studying 2nd year or later of an Education degree); and

Have completed agreement with AusCycling to deliver a Ride Nation Schools program
Coaching Providers
Sporting organisations who wish to become a coaching provider for AusCycling and deliver in Sporting Schools must meet the requirements below:
Hold a valid ABN or declare ABN exempt
Confirm adequacy of insurance
Please contact AusCycling at schools@ridenation.com.au to register as a Ride Nation Schools provider and complete associated induction
Agree to AusCycling's License Agreement
There is no cost to become a Ride Nation provider
NOTE: All coaches that operate under the coaching provider must meet individual cycling coach registration requirements
AusCycling School Teacher Training
The AusCycling School Teacher training program allows your school to access cycling training and registration as a Ride Nation School! The program will take teachers through education on the core four skills of successful bicycle control. The course is 5.5 hours in duration and contains both theory and practical components.
Upon completion of the program, participants will have developed the skills to deliver a cycling program covering a range of cycling disciplines and will allow the school to sustainably run a cycling program within their school.
Teachers who have undertaken this course will have access to AusCycling's Loyalty Program, which allows schools to run a cycling program at a reduced rate each term they deliver a program.
Find out more about Ride Nation resources for schools and teachers.
Have any questions about Sporting Schools?