Football Australia is thrilled to be a part of the Sporting Schools program, offered to both primary and secondary schools.
Across each state, Football Australia has qualified Participation Officers and local clubs ready to implement in-school and after-school programs for students of ages up to Year 8, plus female only and all abilities programs.
Our aim is to spark the love of football in students through fun activities, games and challenges whilst also teaching our future leaders fundamental physical, social and cognitive skills.
Using Physical Literacy principles as the core of our session guides, our coaches will focus on developing student's movement skills, knowledge and behaviors of students to gain confidence in their ability, transition to a participant of community football and, become a long term fan of the game.
Football Australia will link local football clubs with schools to facilitate an ongoing relationship and provide further opportunity for students to continue their football journey outside of school, whether that be MiniRoos Kick Off, MiniRoos Club or Junior Football.
We look forward to bringing football to life in your school!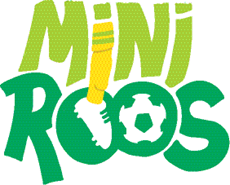 The MiniRoos Kick-Off program introduces boys and girls aged 5 - 12 to the fundamental skills of football across a range of fun and engaging game-based activities. Program sessions use principles of the 'Play For Life' philosophy and align with the Personal Development, Health and Physical Education syllabus, ensuring curriculum outcomes are met.
MiniRoos Kick-Off programs can be tailored to suit the needs of each school. Programs can range from 4 - 12 sessions and can run from anywhere between 30 - 60 minutes. The programs are inclusive and available to students of all abilities.
Football In Schools Inclusive Program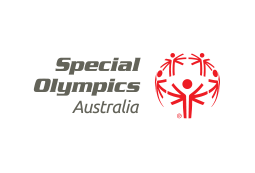 The Football In Schools Inclusive program is an adapted version of the MiniRoos program, catering for students with intellectual disabilities and autism. It has been designed by Football Australia in partnership with Special Olympics Australia for delivery in special education environments. Coaches are purposefully trained and provided with additional resources to deliver inclusive programs and to adapt activities to suit the needs of participating students.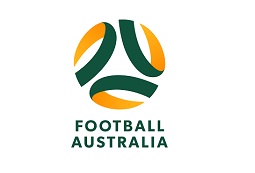 Secondary School Football is a program designed for secondary school students in years 7 and 8 to further develop their fundamental movement skills in a team environment.
The program is delivered in an inclusive and engaging manner which targets all skill levels and encourages a positive view towards an active and healthy lifestyle.
Futsal in Sporting Schools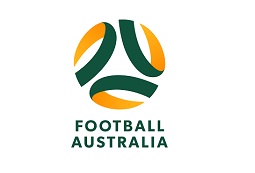 Futsal is a new offering for 2022!
Students of all abilities can experience the fast-paced and skill centric futsal program!
Developed in collaboration with FIFA, the futsal program caters to both primary and secondary students with a focus on developing physical literacy through agility, control and technique through activities and small-sided games.
Futsal programs can be delivered in a variety of both indoor and outdoor settings, indoor gymnasiums, outdoor basketball courts, multi-sport courts. We can make small spaces work!
Futsal is the perfect option to keep students engaged in football skill development through the off-season and encourages students to be active indoors during hot or rainy seasons. PLUS, teachers can utilise new FIFA resources that specialise in post-program progression of both football and futsal for students to transition into local community competition.
Teacher Delivered Programs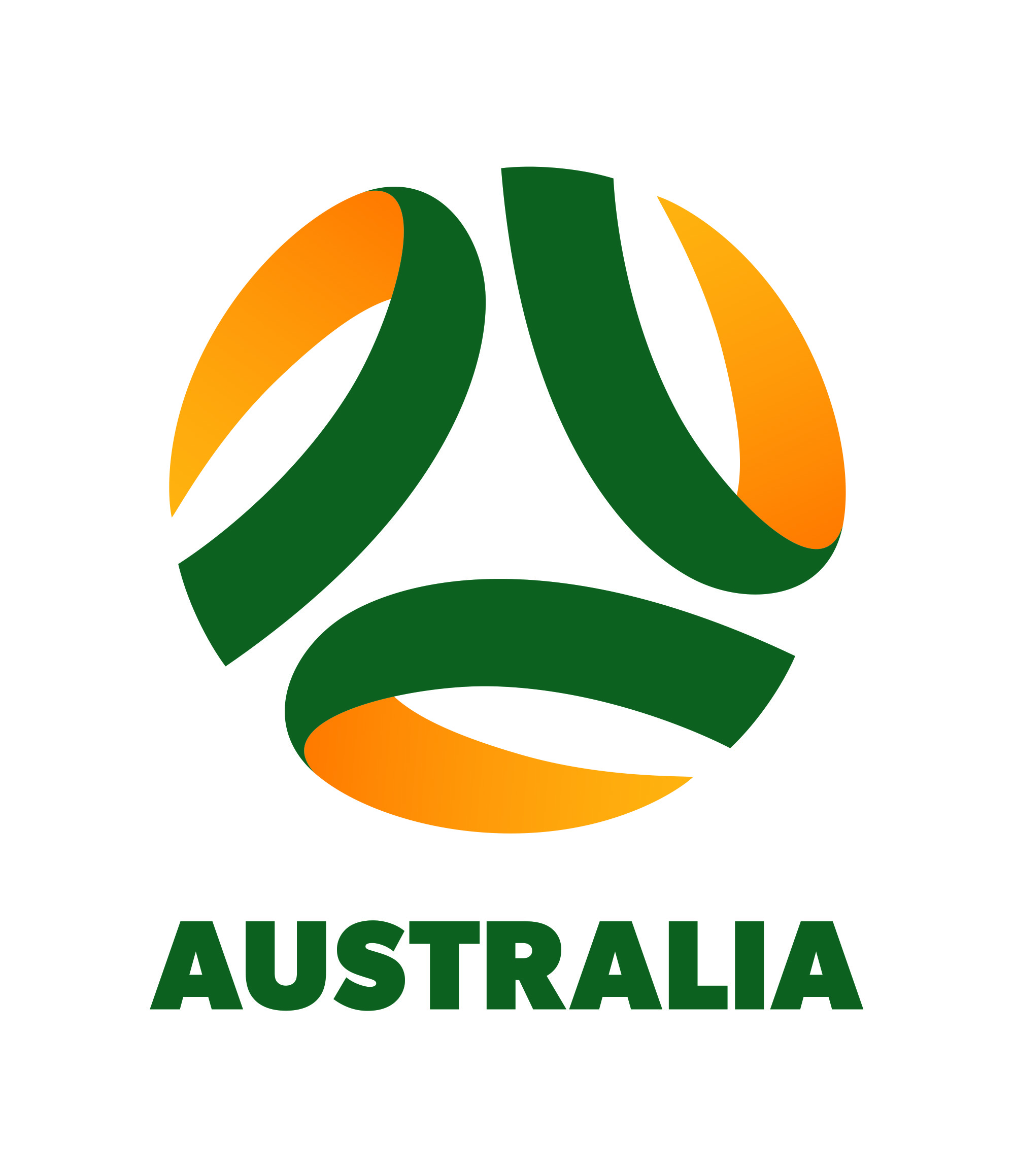 Football Australia is proud to offer two Teacher Delivered Programs for schools developed by our accredited technical department:
Teacher Delivery Package:
The first is focused on upskilling a teacher on their knowledge of football, learn how to best teach football in a safe environment plus how to adapt football programs to suit their students abilities and needs. This package includes online modules, professional development webinars and virtual resources.
Football At Home:
The second is a packaged that can purchased by teachers and sent directly to students to do at home. The perfect package to suit students in lockdown or regional or remote schools! Our coaches talk directly to students through online sessions and teach fundamental football skills through games using household items and references to our national teams; Matildas and Socceroos.
All coaches who deliver the Sporting Schools program will come ready with all necessary equipment needed for
the football and futsal sessions.
To encourage students to continue their football and/or futsal journey in school, Football Australia can provide School Equipment Packs at an additional cost of $200.
The School Equipment Pack includes:
10 x MiniRoos Size 4 Footballs
1 x MiniRoos Ball Carry Bag
10 x MiniRoos Bibs (5 blue, 5 White)
2 x MiniRoos Pop-Up Goals
Equipment packs can be ordered as an add-on in your Sporting Schools booking (subject to availability).
Teachers
Teachers can deliver Primary School Football (MiniRoos Kick-Off) and Secondary School Football programs in Sporting Schools by meeting the requirements below:
Hold a valid state and/or territory teacher registration
Confirm adequacy of insurance
Approved by Football Australia
Coaches
To become a coach and deliver football in Sporting Schools please ensure you are working towards the following requirements:
Be aged 16 years or over
Hold a current Working With Children Check
Confirm adequacy of insurance
Completed Football Australia Grassroots Certificate Course
Please contact Football Australia Schools to enquire about Coaching in Schools - schools@footballaustralia.com.au
Coaching Providers
Sporting Schools is an Australia-wide program in partnership with more than 35 national sporting organisations (NSO), of which Football Australia is one.
Football Australia coordinates all Sporting Schools programs and do not require external coaching providers. For further information please contact Football Australia.
Football Australia Resources
MiniRoos Kick Off resources such as Session Guides, FAQs, Parent Information Packs and where to find the local community club can be found on the Football Australia website
These resources are free of charge and accessible to all
School Specific Resources
Upon booking a football program with Football Australia, teachers will be provided with an array of resources that include;
Lesson plans and play sessions
Digital certificates that can be edited to include the school and children's names
Interactive Workbook (Digital version)
The interactive workbook is linked to Health and Physical Education learning areas of the Australian Curriculum, with a particular focus on physical literacy. The resource is themed with Matildas and Socceroos branding plus innovatively teaches school children about Australia's relationship with football on a national and international scale.
Teacher Delivered Program Resources
Football Australia has developed several online modules and webinars for teachers to upskill their knowledge of the game, learn how to best teach football and futsal in a safe environment plus how to adapt football and futsal programs to suit their students' abilities and needs
Currently, there are two teacher delivered programs available, one for football and the second for futsal. Both include:
4 x online modules on physical literacy and football/futsal
1 x online module on football/futsal: rules of the game
1 x interactive unit of multicultural engagement through football
1 x webinar on football/futsal professional development for teachers
1 x schools interactive football workbook for students
| State/Territory | Contact | Email |
| --- | --- | --- |
| Football Australia (national office) | Community team | |
| Football ACT | Michelle Heyman | |
| Football NSW | Pete Nowakowski | |
| Football NSW - Northern | Alex Lowe | |
| Football NT | Paula Dacosta | |
| Football QLD | Neale Smith | |
| Football SA | Matt Bennett | |
| Football TAS | Riley Pitchford | |
| Football VIC | Natalie Pafralis | |
| Football WA | Tony Ashton | |
Have any questions about Sporting Schools?