Judo Australia is pleased to offer Judo4Kids in the Sporting Schools program to children of all abilities across Australia's primary schools.
​Judo4Kids is an introductory program combining fun and physical activity for children along with the learning of fundamental judo techniques, terminology and values; including friendship and respect, that will stay with them throughout their lives.
Judo4Kids is a fun and enjoyable way for children to learn Judo and benefit from the various social, physical and mental benefits that this great Olympic sport can provide. Judo has a strong moral culture that can enrich children's lives from the mat to their everyday life.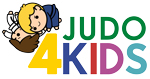 Judo Australia's Judo4Kids program caters for children in Years 3-6 and is expertly designed to cater for all stages of physical, social and cognitive development. The program can be run for 4-8 weeks.
The program is designed to provide children of all abilities the opportunity to have a successful first experience of Judo in the school environment.
Each lesson involves the participants learning various judo terminology in the Japanese language and judo techniques and skills through integrated game play.
Judo Australia will assist any school that would like to purchase their own equipment using Sporting School's funding.
This may include appropriate mats, which are required for delivery. Judogis (jacket and pants) are optional, students can wear long sleeve tracksuit tops with no zips.
Teachers
Teachers can deliver Judo in Sporting Schools by meeting the requirements below:
Hold a valid state and/or territory teacher registration
Confirm adequacy of insurance
Complete the Assistant Coach Judo Accreditation (available online + practical assessment)
Coaches
To become a coach and deliver Judo in Sporting Schools please ensure you are working towards the following requirements:
Be aged 16 years or over
Hold a current Working with Children Check
Confirm adequacy of insurance
Be a current financial member of Judo Australia
Adopt and adhere to the philosophy and delivery of the Judo4Kids product
Hold the coach accreditation of Assistant Coach or higher
Coaching Providers
Sporting Schools is an Australia-wide program in partnership with over 30 national sporting organisations (NSO), of which Judo Australia is one.
All Judo Australia Sporting Schools programs are facilitated through Judo Australia's affiliated clubs.
For further information please contact Judo Australia.
Delivery resources are available with Judo4Kids programs and include lesson plans, delivery tips, videos, posters for Japanese language and Judo terminology and printable student certificates.
All resources are provided electronically to the appointed coach or allocated teacher upon confirmation of their Sporting Schools program
Please contact Judo Australia, for all general enquires, information regarding programs and bookings. Please provide your school name, location and details of your enquiry.
Contact: Marcelo Cabezas - National Engagement Officer
Email: sportingschools@ausjudo.com.au
Phone: (02) 6160 0528
Have any questions about Sporting Schools?