Snow Australia is excited to offer Little Shredders to Sporting Schools participants across Australia's school yards.
Little Shredders is based on the hugely popular Burton Riglet product that provides the opportunity for students to learn the basics of snowsports using custom-made modified equipment built specifically for use in the school yard.
This cutting edge participation program is focused on introducing students of all ages to snowsports with the aim of developing their knowledge, physical preparedness and confidence to go to the snow and experience Australia's coolest sport.
"Students at Cairnlea Park Primary School loved being part of the Little Shredders program. The program aimed at teaching beginner snowsports and snow safety skills in a fun and engaging format. Little Shredders activities focus on working cooperatively in groups, which was transferrable to my Physical Education program as students were able to display great teamwork and sportsmanship. I highly recommend the program to any school as it is a worthwhile program that engages both students and teachers."
Matthew Tomkins – Cairnlea Park Primary School
The Little Shredders Product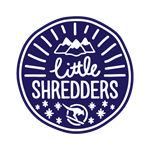 Little shredders is a program that introduces primary school students to the fundamental concepts and movements of snowboarding. Children will be challenged both physically and cognitively to learn new balance, co ordination and flexibility skills as well as to understand the basic elements of snow-sports safety.
Little Shredders is an off-snow product. Sessions can be delivered on almost any surface or vacant space at your school.
Little Shredders Primary (Teacher Delivered)
For $350 we will send you all the equipment and provide you with detailed lesson plans to help deliver a 4 session program at your school. Snow Australia have set up a free online Little Shredders Coaching course that includes video instruction and guidance to assist in the delivery of each lesson plan. All you have to do is register for Snow Australia's e-learning platform.
Little Shredders Primary (Coach Delivered)
For an additional fee your school can book a Snow Australia endorsed coach to assist in the delivery of a Little Shredders program. Please contact Snow Australia for more information before booking.
Little Gliders (Coach Delivered)
This is the latest addition to the Little Shredders range of courses. Little Gliders is a brand-new product that introduces children to Cross-country and Alpine disciplines through game based learning with modified ski equipment. For terms 2 and 3, 2019, Little Gliders will only be offered as a coach delivered package in the ACT area. Our aim is to eventually offer Little Gliders to all schools nation-wide.
Check out the new Little Gliders curriculum and please register your interest for upcoming terms.
Spooner Board Package
The Spooner Board is a popular piece of equipment that is used in the delivery of Little Shredders. It requires balance, co-ordination and foot work to master and is a great way to add a unique element to your PE classes. You are now able to purchase Spooner Boards with or without the delivery of a Little Shredders Program.
The recommended retail price of Spooner Boards is $85 per board. Snow Australia is offering a heavily discounted package of 10 boards for $250 including shipping to your school. Please contact Little Shredders for more information.
Why bring little shredders to your school?
Teach fundamental balance, co-ordination and physical literacy skills that are transferable to a range of other sports
Create a unique and memorable sporting experience for your students
Opportunity for professional development for Teachers to become Snow Australia endorsed
Prepare children for the mountains with basic snow-sport and snow safety awareness
Flexible delivery options – teacher or coach packages available
Extensive resources and lesson plans to help teachers deliver
Complement any existing or potential Interschools snow-sports program
Prepare your school for camps or excursions to the snow
Good primer for surf camps, excursions or programs
Little Shredders Program Details
Little Shredders can be delivered as a four session program in school by teachers or an external coach. The Little Shredders FREE resource provides a structured program that includes four lesson plans and other key information to help teachers and coaches deliver fun and engaging sessions.
Session 1 - Introduction to snow sports, find your stance, body movement and balance, how to safely use the equipment.
Session 2 - Balance techniques whilst stationary and moving, snowboarding grabs, flexion and extension.
Session 3 - How to use your toes and heel to manoeuvre over objects, rotational movements including 180 and 360 degrees.
Session 4 - Increased challenge of balancing on snowboard whilst moving, using heel and toe movements to manoeuvre around objects.
The Little Shredders equipment kit listed below can be hired and is designed to cater for up to 30 students. Schools may send enquiries to Snow Australia regarding purchasing. Should you wish to deliver to more than 30 students then multiple equipment kits will be required.
Three throw back boards with ropes and handles
Six Riglet boards
Six Spooner boards
One Grab mat
Two pool noodles
12 foam blocks
30 cones
1 Board Bag
Get in touch to order or hire your pack
Teachers
Teachers can deliver Little Shredders in Sporting Schools by meeting the requirements below.
Hold a valid state and/or territory teacher registration
Confirm adequacy of insurance
Access the Little Shredders coaching resources (see resources tab above)
Coaches
To become a coach and deliver Little Shredders in Sporting Schools please ensure you are working towards the following requirements:
Be aged 16 years or over
Hold a current Working With Children Check
Confirm adequacy of insurance
Community Coaching General Principles
Coaching Providers
Sporting Schools is an Australia-wide program in partnership with more than 35 national sporting organisations (NSO), of which Snow Australia is one.
Snow Australia coordinates all Sporting Schools programs and does not require external coaching providers. For further information please contact Snow Australia.
The Little Shredders Learning Tool and Little Shredders Lesson Plans provide a step by step guide on how to structure and deliver a snowsport lesson, no snow required!
The resources include:
Four structured lesson plans with diagrams to provide clarity on how to set up each activity
Learning intentions and descriptions of what each lesson should provide students
Instructions on how to best engage your students, provide a clear session overview and sample questions to ask to help their learning.
The Little Shredders coaching course provides all the information that a new coach needs to be able to effectively deliver the program. Register for Snow Australia e-learning.
Have any questions about Sporting Schools?