Applications for Term 1, 2020 funding are now being accepted. The application period will close on 22 November 2019 at 8.00pm AEDT.
No late applications will be accepted.
Schools Login
Sports Login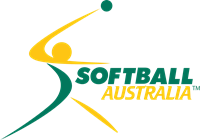 Softball Australia's endorsed junior participation program, Softball Batter Up, is a multi-session program primarily for children aged 4 - 12 years of age. The program is offered to all school grades, introducing participants to the fundamental skills of softball through a variety of modified games and activities to ensure maximum participation and enjoyment.
Based on the Playing for Life philosophy, Softball Batter Up is a fun program for kids who have never played softball before. The program helps students improve their physical fitness, mental alertness and develop social skills by meeting other students and building a sense of belonging, responsibility, loyalty and teamwork through sport.
Have any questions about Sporting Schools?