Surf Life Saving is part of our national sporting and cultural heritage. The sport contributes strongly to the social cohesiveness of our community and provides a safe and healthy sport environment. There is a wide variety of disciplines and events, all of which have been designed to keep surf lifesavers fit and active and to replicate what may be required in a rescue situation.
Nippers at this age learn to recognise whether they are, or someone else is, in an emergency situation and how to get help. Surf sport skills focus on: body boarding; wading; dolphin-diving; beach sprint starts; and beach flag starts.
Water is one of Australia's favourite playgrounds. Not only can SLSA provide sporting opportunities that support fundamental movement skills and a sporting pathway through the SLSA club system, our programs have an added value of increasing safety competence in and around water.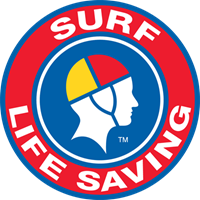 READY. SET. RESCUE. is designed to introduce children to basic water and beach skills involved in Surf Life Saving surf sports in an active, fun and engaging way.
READY. SET. RESCUE. offers different packages dependent on you state or territory location, however all packages will focus around four key areas:
Surf Sport Skills
Life Saving Skills
Water Awareness
Personal Safety
The program will cover safety and skills assessment; land based surf sport skills like beach flags and relays; water-based surf sport skills such as wading, dolphin diving and board paddling; and additional components on lifesaving techniques and surf awareness.
READY. SET. RESCUE. provides an environment where children of all ages and abilities can participate.
Teachers
Teachers can deliver Surf Life Saving Australia programs in Sporting Schools by meeting the requirements below.
Coaches
To become a coach and deliver Surf Life Saving in Sporting Schools please ensure you are working towards the following requirements:
Coaching Providers
Sporting Schools is an Australia-wide program in partnership with over 30 national sporting organisations (NSO), of which the Surf Life Saving Australia is one.
Surf Life Saving Australia coordinates all Sporting Schools programs and do not require external coaching providers. For further information please contact Surf Life Saving Australia.
Have any questions about Sporting Schools?