Sport Australia Industry News
Industry Transformation
Over the past five years, judo has undergone one of the most significant transformations in Australian sport which now sees the national body, Judo Australia, as a highly effective and capable national sporting organisation which is delivering outstanding outcomes both on and off the mat.
Sport Business snapshot with General Manager of Sport Business, Andrew Larratt.

To view the complete series of Sport Business snapshot, open the 'playlist' button on the top right hand side of the YouTube video player.
Move It AUS Grants - Success Stories
COMMUNITY SPORT INFRASTRUCTURE GRANT PROGRAM
See all case studies from the Move It AUS
Community Sport Infrastructure Grant Program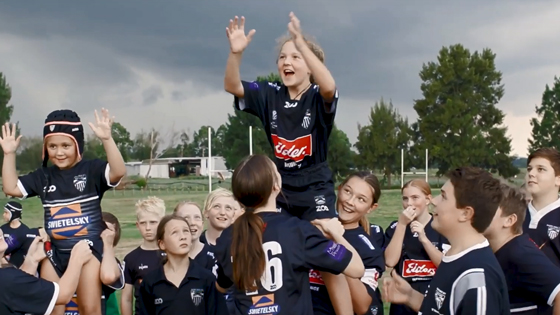 PLAYGROUPS VICTORIA
Grant program: Participation Grant
Project: MoveIt4Kids
Grant amount: $200,000
The partnership of drummond street services, Playgroup Victoria and Hullaballoo Music for All have used their funding to create a tailored music and dance program [MoveIt4kids] to get parents and kids physically active. The program will be delivered in childcare centres/playgroup across Victoria and Tasmania and encourages all Australian's to 'find their 30'
"The program is very inclusive, interactive and hands-on. It is done with lots of dancing, music and humour and aims to encourage parents to support their children to find 60 minutes of exercise each day"
BASKETBALL AUSTRALIA
Grant program: Better Ageing
Project type/title: Walking Basketball
Grant amount: $1,035,000
You've probably heard of the Australian Boomers basketball team, but in Victoria, the Baby Boomers are the team to beat. They're a team of walking basketballers – and they play a game that's enjoyed a recent explosion in popularity across the state. What may be surprising is the average age of participants – 75 years young.
"We wanted to challenge the perception that basketball has to be a running game, instilling a sense of belonging and connection in older players to encourage their participation in team sports."
Return to top