Students at Billanook College were thrilled to try surfing for the first time through the Sporting Schools program.
Facilitated by Surfing Australia, many of the school's year 6 students got their first taste of surfing at URBNSURF Melbourne, Australia's first surf park.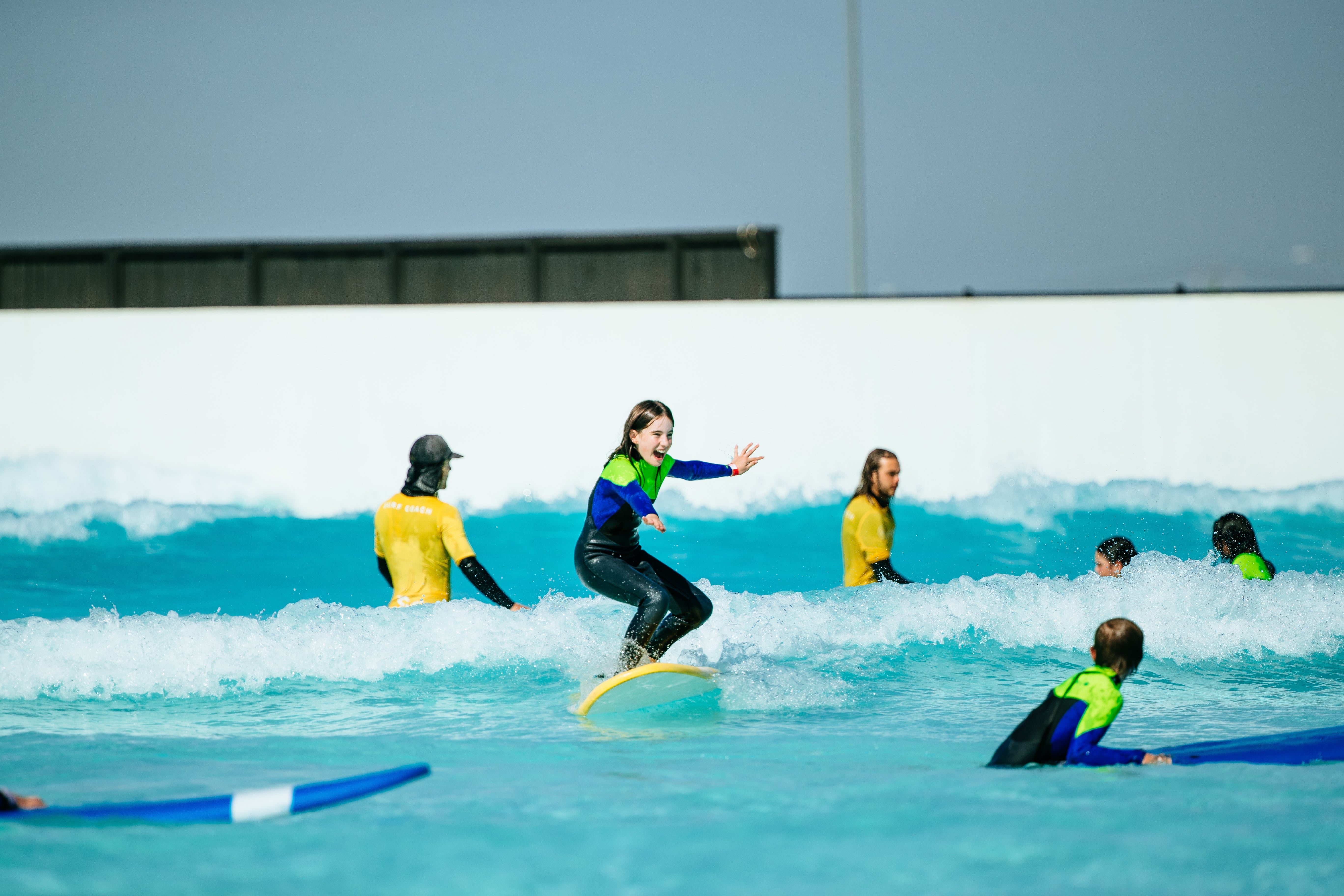 'I was really happy to see surfing as a sport option through Sporting Schools. We decided on surfing as we wanted the kids to try an activity that was a lot of fun but also pushed them outside of their comfort zone,' said teacher Kate Prior.
URBNSURF Melbourne is now a registered coaching provider of Surfing Australia's SchoolGroms program, where primary schools can use Sporting Schools funding to participate in surfing.
'I see this as a great pathway for students to further their surfing outside of the program' said Kate.
Although many of Billanook's students live two hours from the coast, plenty of them holiday at the beach.
'Seeing them today with such big smiles on their faces has been fantastic.'
'The combination of authentic, ocean-like waves, combined with the challenge of taking on a new and demanding sport had the kids absolutely pumped.'
Jayden, a student at the college benefited from the coaching provided. 'The teachers taught me to lean back and get up from my knees' said Jayden.
The students were already asking when they could surf again. Fortunately, the school has plans to run the program next year.
Surfing has a professional network of Surf Schools available all across Australia and are experts at teaching young people in surfing and water safety.
Surfing Australia's SchoolGroms program is available to primary school students through Sporting Schools. Visit their Sporting Schools page for more information.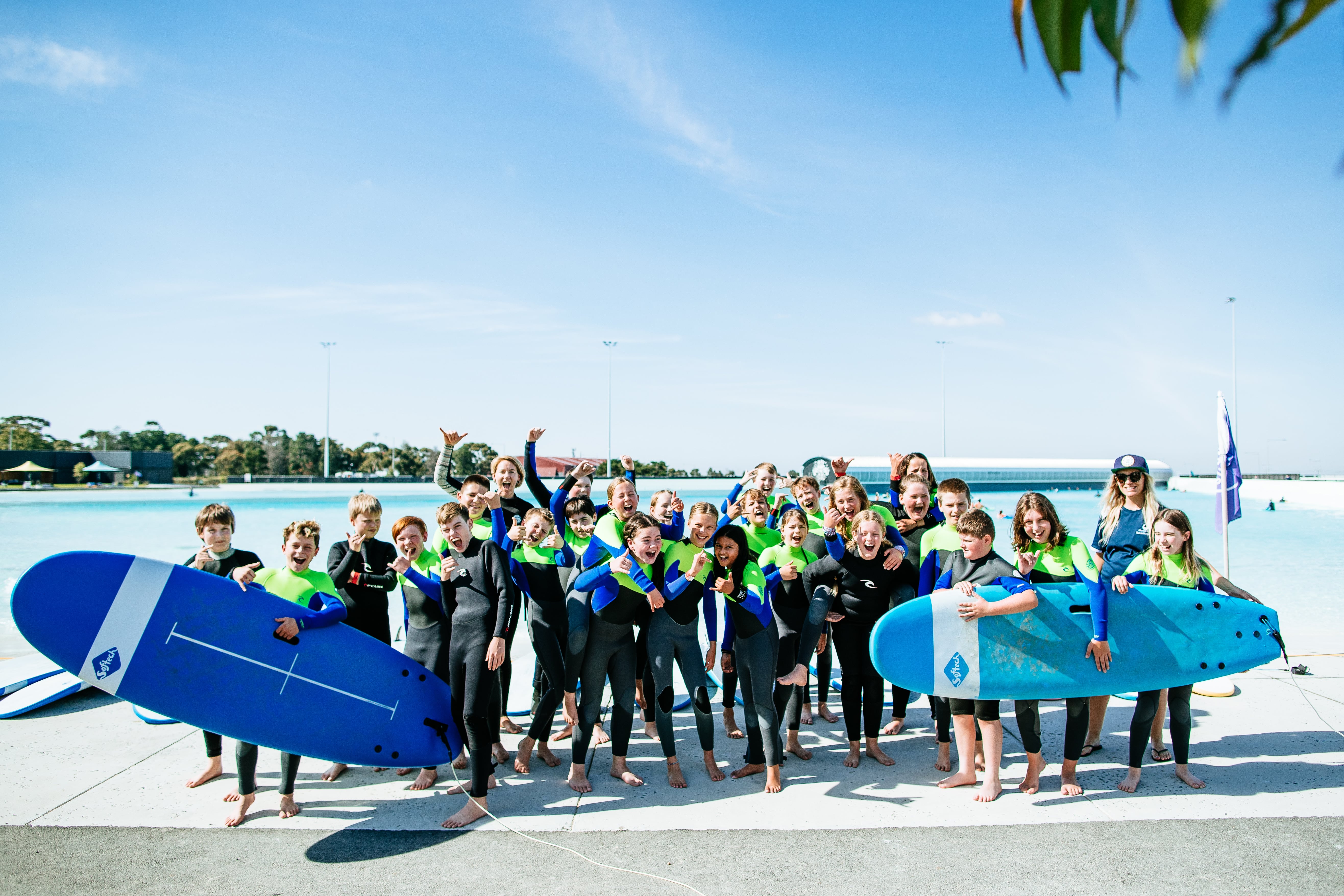 Have any questions about Sporting Schools?