Surfing Australia offers surf programs for both primary and secondary school kids.
Our mission is to provide fun, safe and educational programs for Australian school kids. Programs cover beach games, warm up drills, core skills, rescue techniques, first aid and important water safety knowledge. Our goal is to build the water confidence and knowledge of Australian school kids, whilst cultivating surf techniques in an inclusive learning environment.
Our programs use group-based games to equip kids with these skills and encourages their participation by having fun. Our lesson plans are designed to create positive and supportive learning environment where kids thrive, improve, and become surfers for life.
Surf programs can be delivered in a one off 4-hour session or over multiple days and weeks. Every program needs to run between 4 –8 hours in length.
Woolworths SurfGroms- Primary schools - 5-12 years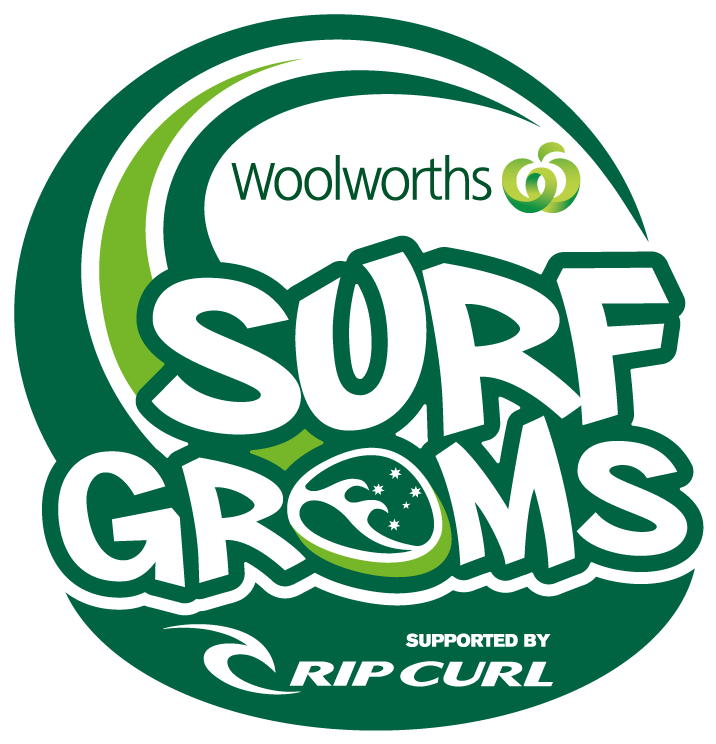 Woolworths SurfGroms programs cater to groms between 5 and 12 years old and uses group-based games to equip kids with the skills they need to surf and have fun. Every SurfGroms lesson is designed to create a positive and supportive learning environment so every participant can build ocean confidence and experience the freedom of surfing.
Woolworths Teen SurfGroms- Secondary school - 12-14 years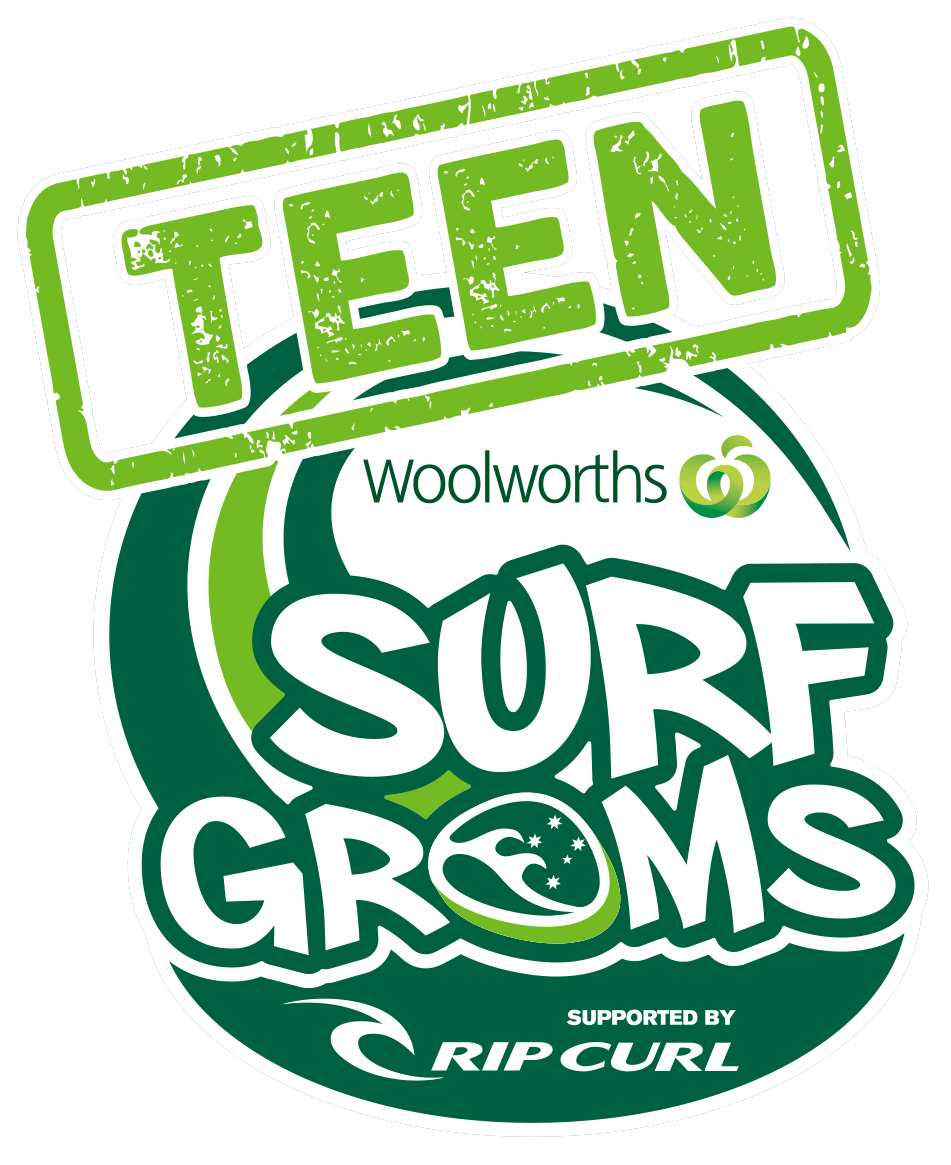 Surfing Australia's Woolworths Teen SurfGroms program provides a learning environment and lesson structure where teenagers feel comfortable and connected with peers of a similar surfing ability. The program is designed to inspire young adults to love surfing and want to improve their skills, while building a relationship with the ocean, and growing their confidence and resilience. Our teen program focuses on a range of features beyond the technical aspects of surfing. These include basic first aid, surf rescue, and ocean awareness.
SchoolSUP - Primary schools - Years 3-6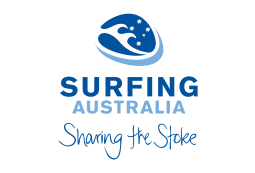 Surfing Australia is excited to have your school involved in our remastered stand-up paddleboard (SUP) program, designed to equip primary school students with core paddle skills and essential water safety knowledge. Stand-up paddleboarding is one of the world's newest and fastest growing recreational water sports. Great for developing balance, agility, coordination, and a great core workout. Supping is easy to learn and fun for anyone! Moreover, stand-up paddleboarding is becoming a great tool used by many schools to develop and improve water confidence in young Australians.
TeenSUP - Secondary schools - Years 7 and 8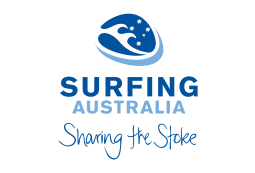 The TeenSUP program caters to a very diverse market, encompassing a broad range of abilities. The TeenSUP program starts with an introduction to stand-up paddleboarding (SUP) and water safety, at a beginner skill level. School students can move onto progressive SUP skills and water safety assessment when all beginner sup elements have been completed. Progressive SUP skills include the use of advanced paddle strokes and turns, water rescue and completing a paddle course over an 800m distance.
Surfing Australia affiliated surf schools will supply all the necessary equipment for the programs, such as surfboards, SUP boards, wetsuits (if needed), and sunscreen. Students are expected to bring their own swimwear and towel.
Teachers
Teachers can deliver surf and SUP programs in Sporting Schools by meeting the requirements below. Specifically, the teacher must be a Surfing Australia Surf School instructor and you will be able to only book coach-delivered packages.
Hold a valid state and/or territory teacher registration
Confirm adequacy of insurance
Affiliated with a Surfing Australia and current licensed surf school.
Coaches
To become a coach and deliver Surfing Australia's programs in Sporting Schools please ensure you are working towards the following requirements:
Be aged 16 years or over
Hold a current Working With Children Check
Confirm adequacy of insurance
Affiliated with a Surfing Australia and current licensed surf school.
Coaching Providers
Sporting organisations who wish to become a coaching provider for Surfing Australia and deliver in Sporting Schools must meet the requirements below:
Hold a valid ABN or declare ABN exempt
Confirm adequacy of insurance
Meet the requirements to become a Surfing Australia Surf School
Hold a current licensing agreement
NOTE: All coaches that operate under the coaching provider must meet individual surf coach registration requirements.
Surfing Australia Resources
Surfing Australia provides educators with the perfect opportunity to teach students skills that they wouldn't learn in a classroom.
As a teacher if your also passionate about surfing and want to make a difference in the sport you love, coaching could be a great opportunity for you to get involved.
For more information about sharing the stoke visit the Surfing Australia website.
Have any questions about Sporting Schools?