Students of all abilities will be able to enjoy wheelchair rugby league as part of a new Sporting Schools offering being delivered in schools from Term 1, 2023.
The adapted National Rugby League (NRL) programs are a variation of the running game programs allowing students with and without disability to engage in the sport whilst embracing inclusion and diversity.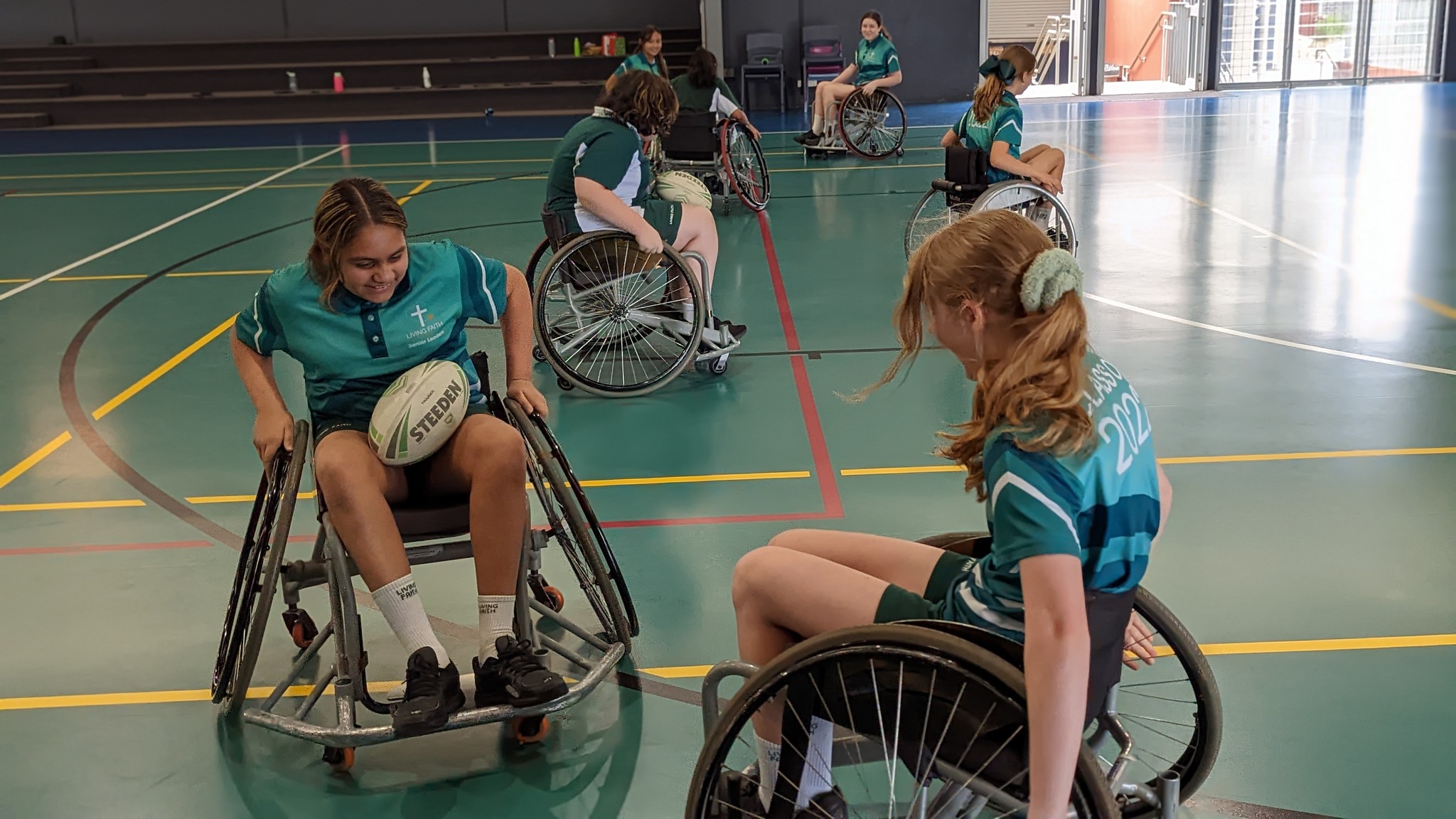 Participation Programs Manager, Ben Cheeseman (NRL Wheelchair) says the new Sporting Schools offering provides an inclusive recreational activity while promoting fun, fitness, and self-development.
"The emphasis is on boosting the participation, health and wellbeing of individuals, and enhancing student's personal enjoyment, social interaction and self-esteem via fun and engaging activities that are accessible to students of all abilities."
Assistant Principal, Morgan Costa (The Ponds School), said the program helped students with additional needs enjoy the sport in an inclusive environment.
"The program is differentiated so that all students can get involved and learn new skills. The coaches have been warm, engaging and fun, ensuring that all students are having a go."
All equipment, including wheelchairs, is provided as part of the program allowing for more students to participate in the sport.
"The NRL Wheelchair offerings aim to provide more opportunities for young people across Australia to play and be involved in the sport," said Cheeseman.
"We look forward to building on existing relationships within the rugby league community while introducing our variant of rugby league to new participants throughout Australia via the Sporting Schools Program."
Primary and secondary schools with an approved grant can book a wheelchair rugby league program via the online booking system.
For more information, visit the Sporting Schools NRL page.
Have any questions about Sporting Schools?