Welcome to the final day of World Class to World Best where we continue to hear from some of the leading experts in sport and innovation.
The first two days delved into the HP2032+ Sport Strategy Values of Connection, Courage and Belonging and Connection today's presentations look into the value of Excellence. Also on the program are keynote presentations from Dr Richard Harris SC OAM and ASC Chair Josephine Sukkar AM, and some final networking activities.
Read about some of the highlights from Day 1 and Day 2 and see the complete WC2WB program for more information.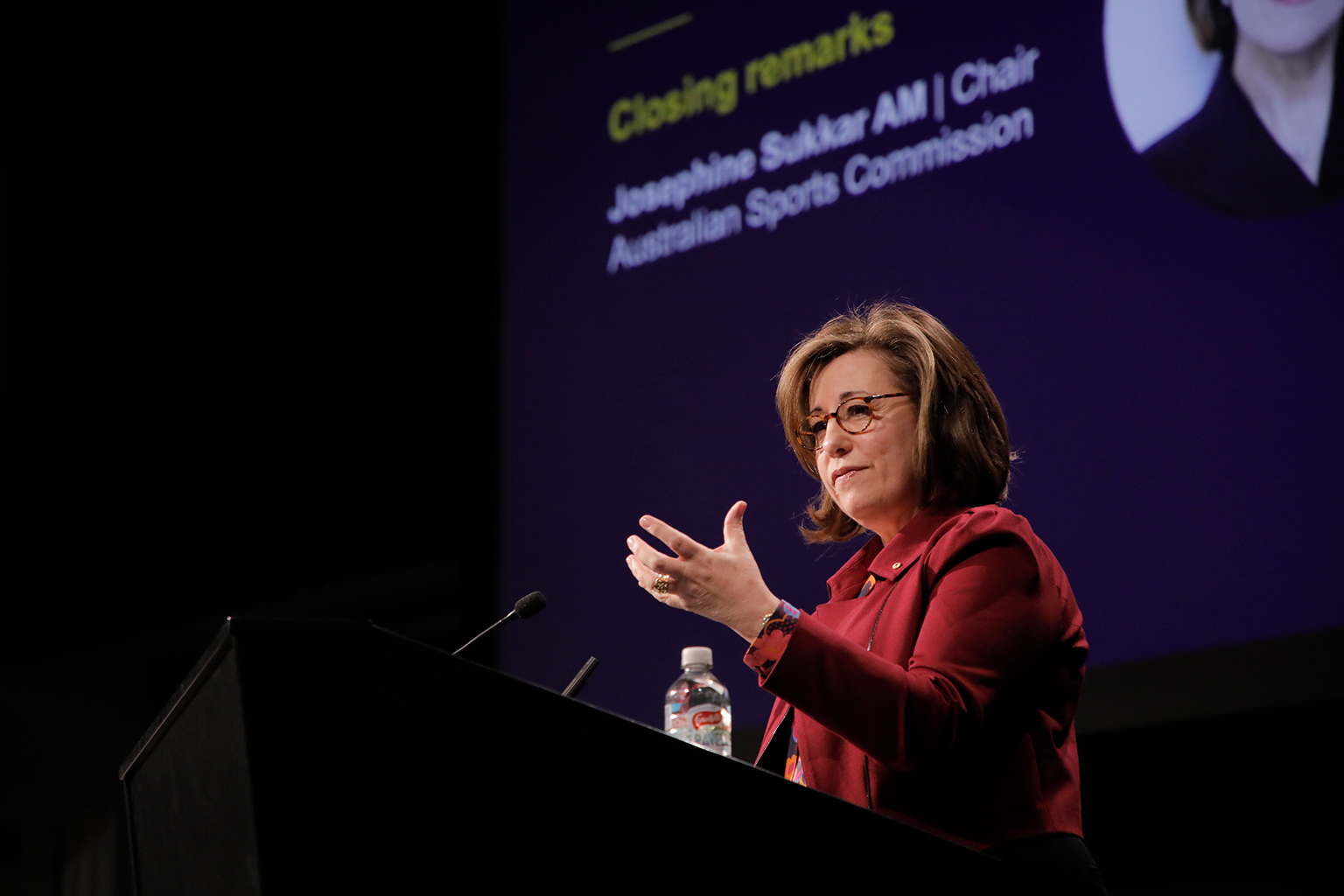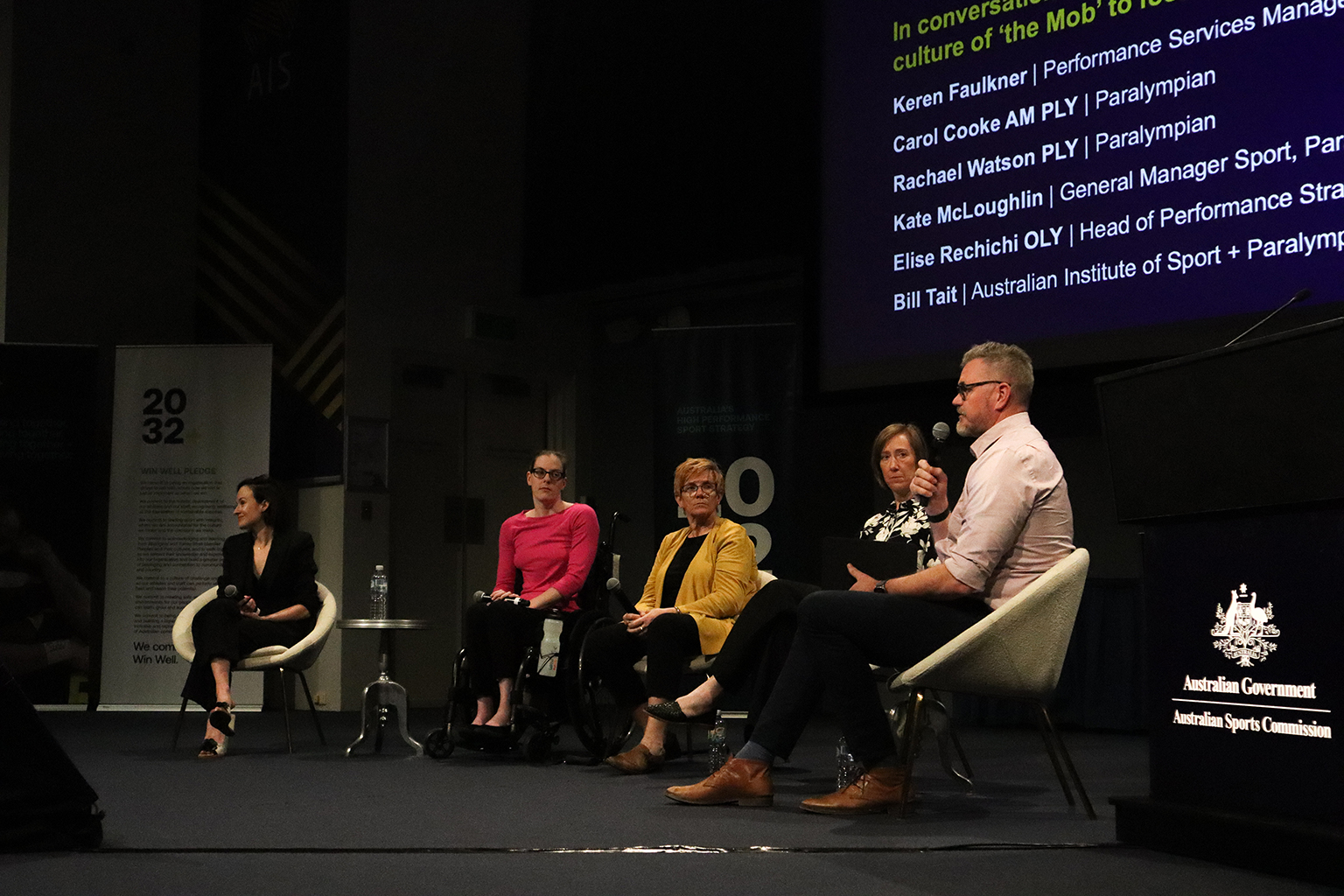 /*w-100*/ /*w-100*/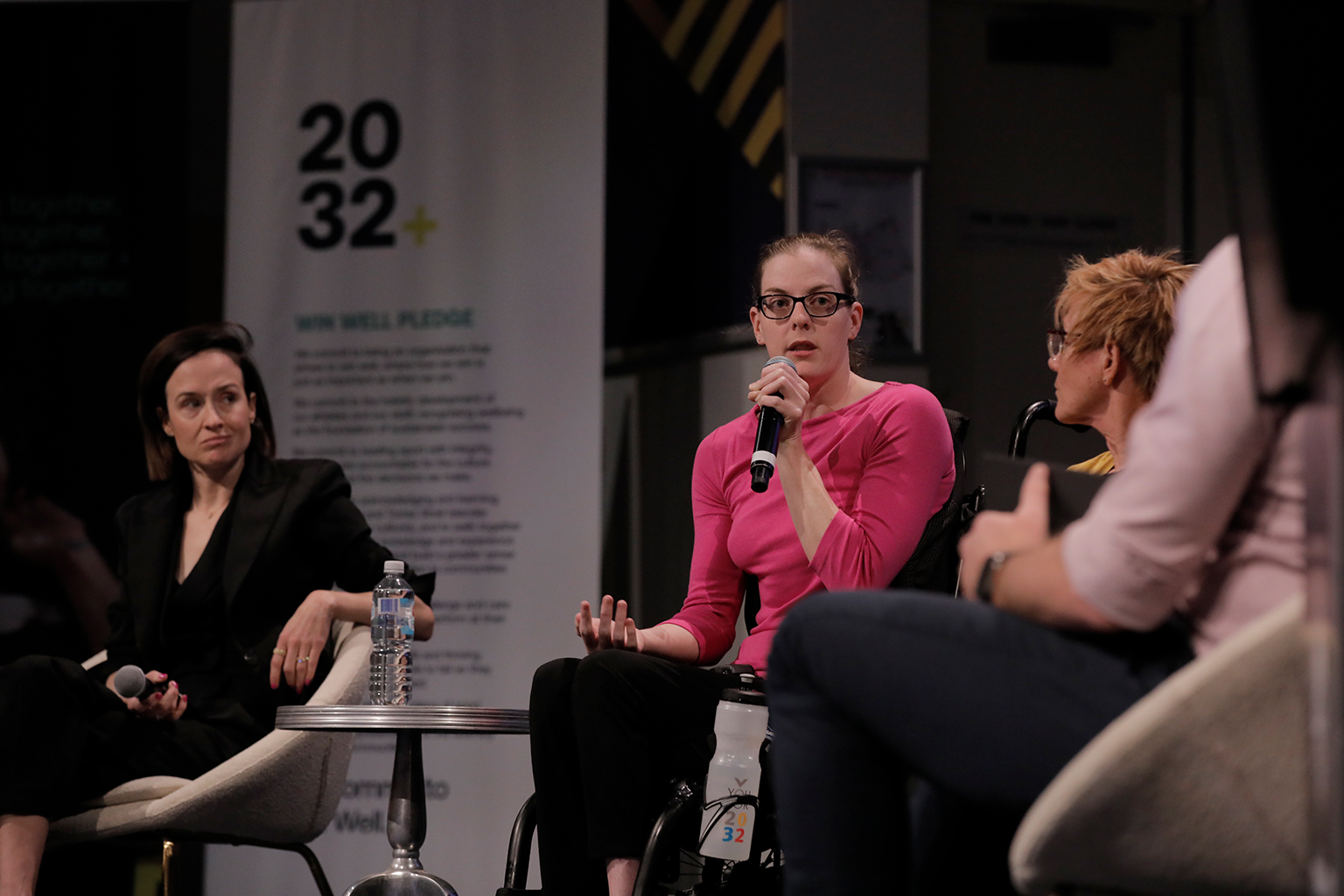 /*w-100*/ /*w-100*/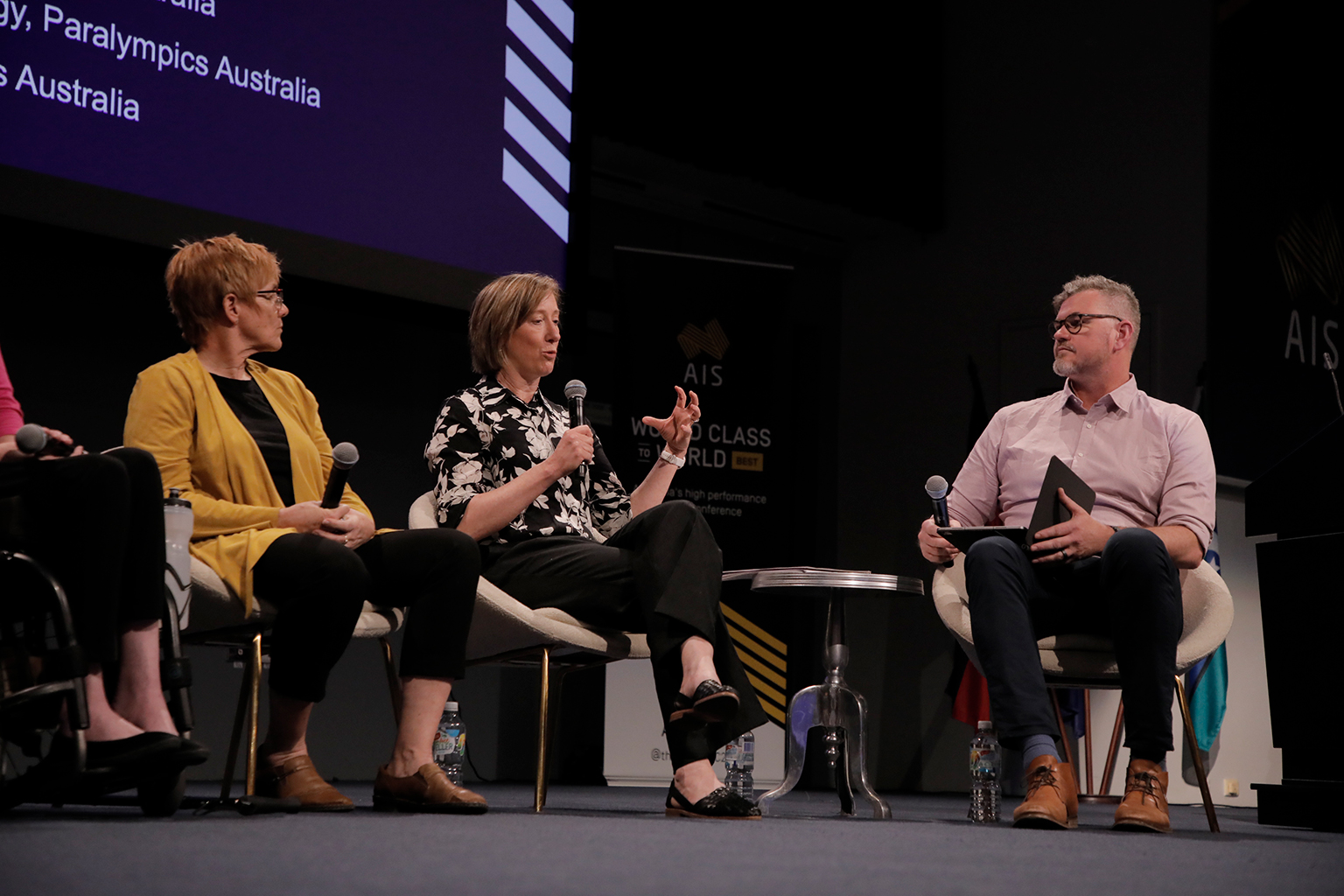 /*w-100*/ /*w-100*/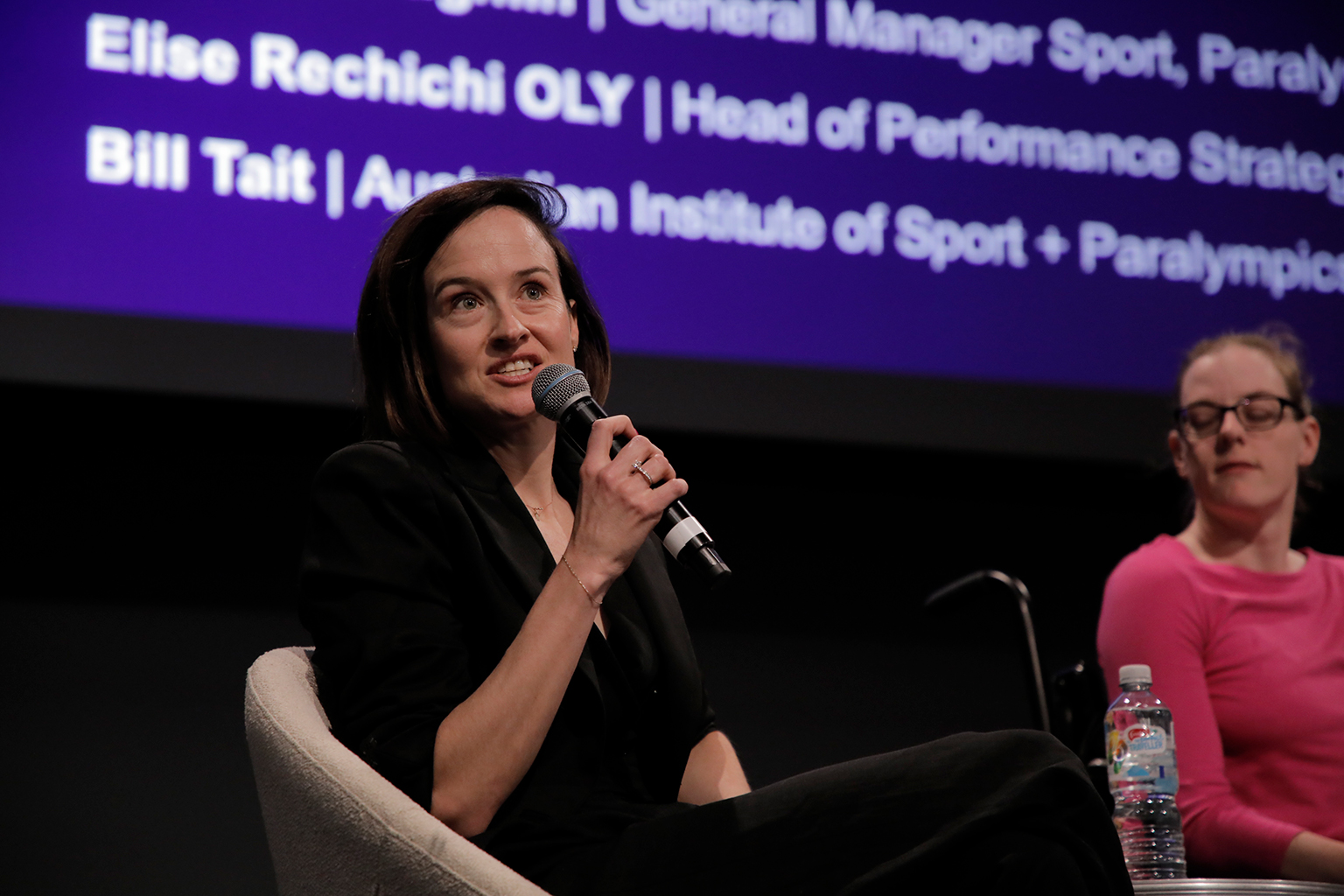 /*w-100*/ /*w-100*/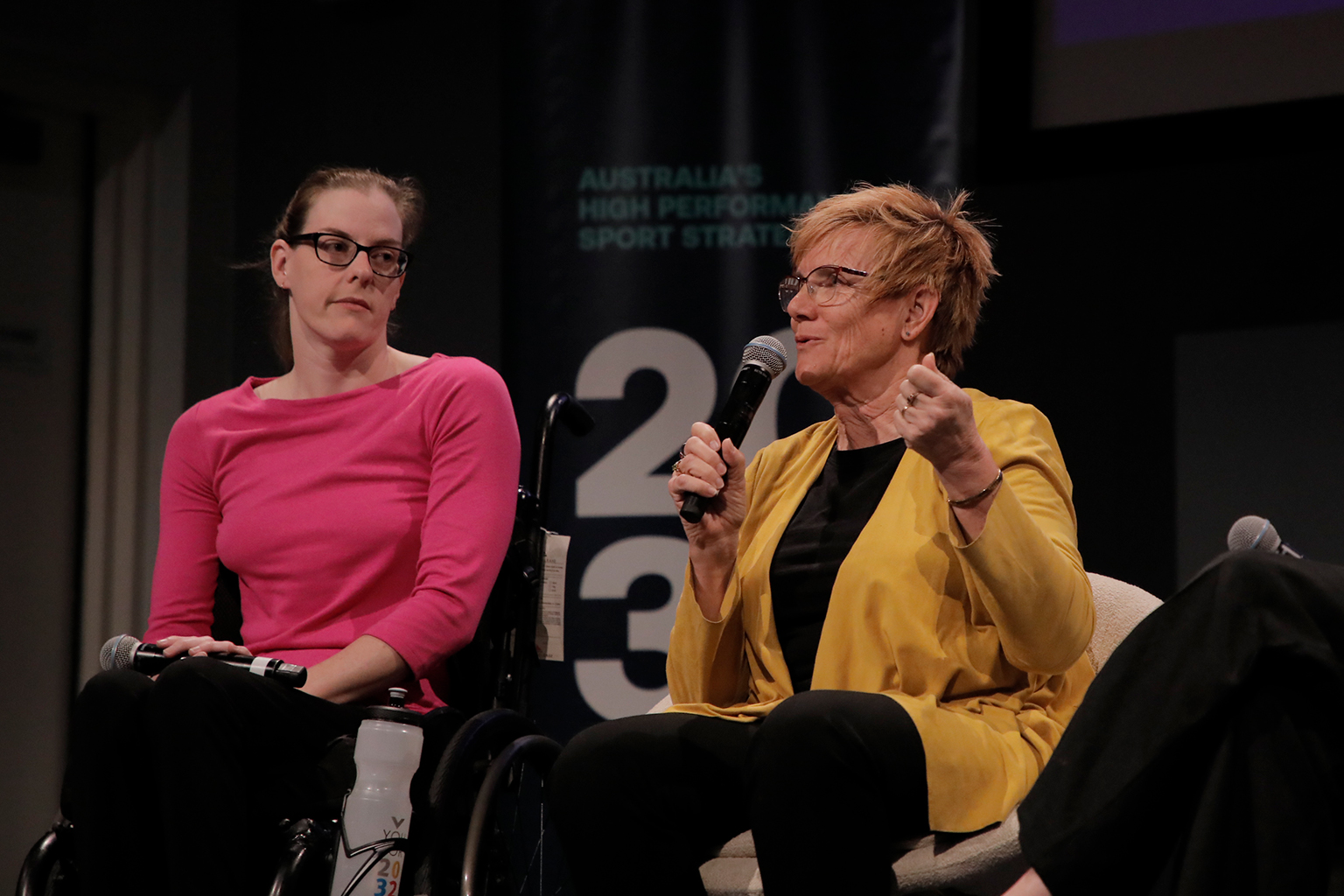 /*w-100*/ /*w-100*/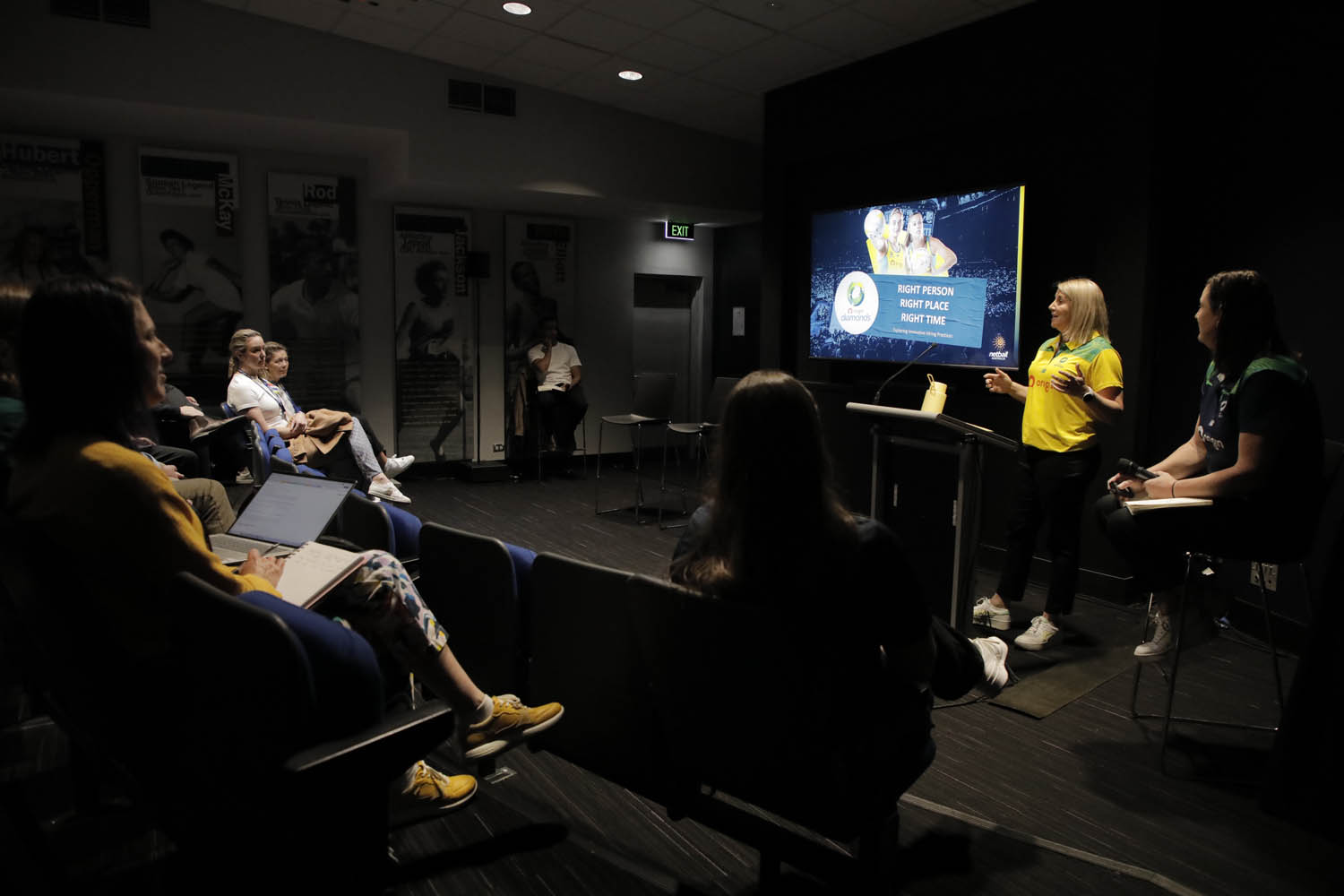 /*w-100*/ /*w-100*/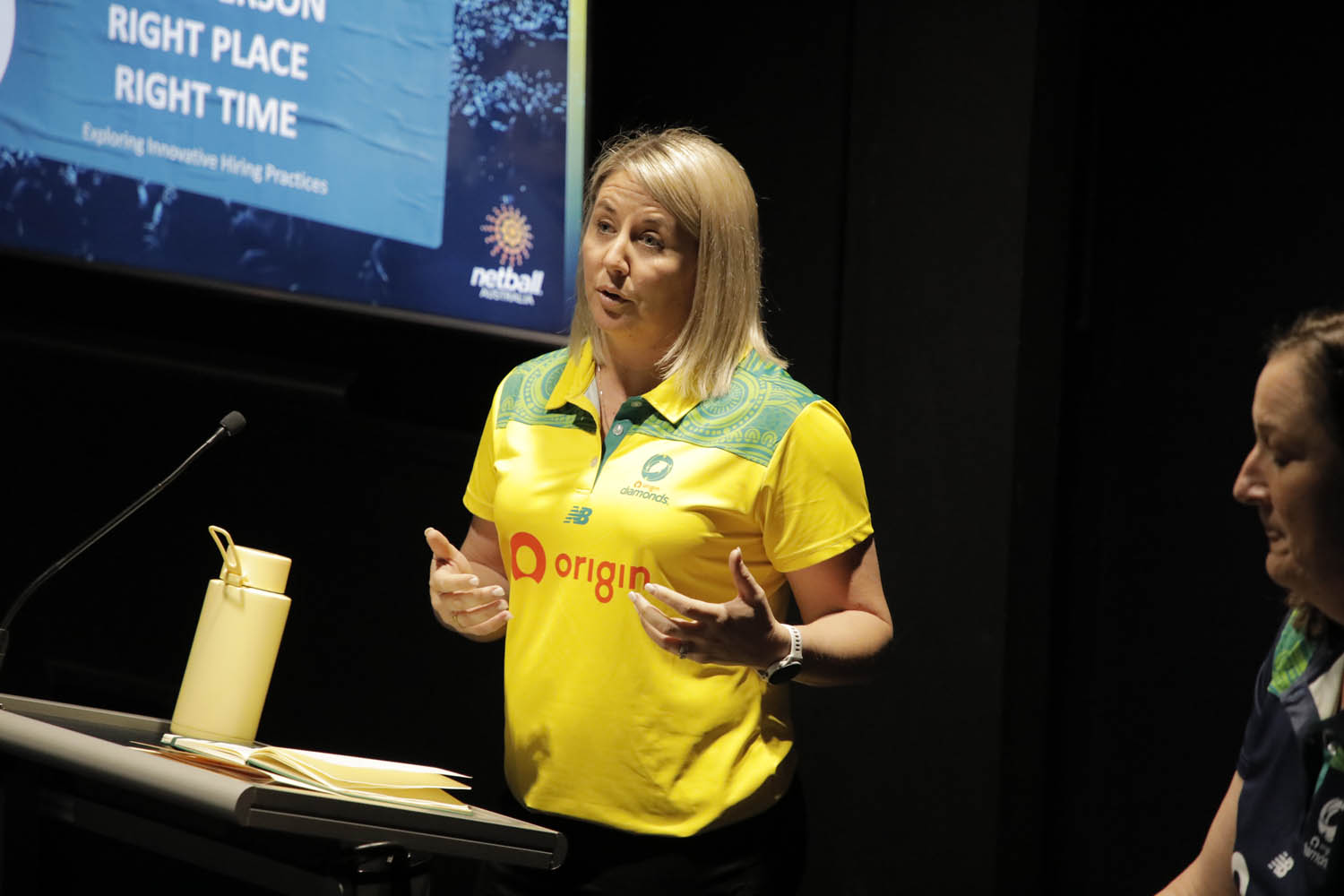 /*w-100*/ /*w-100*/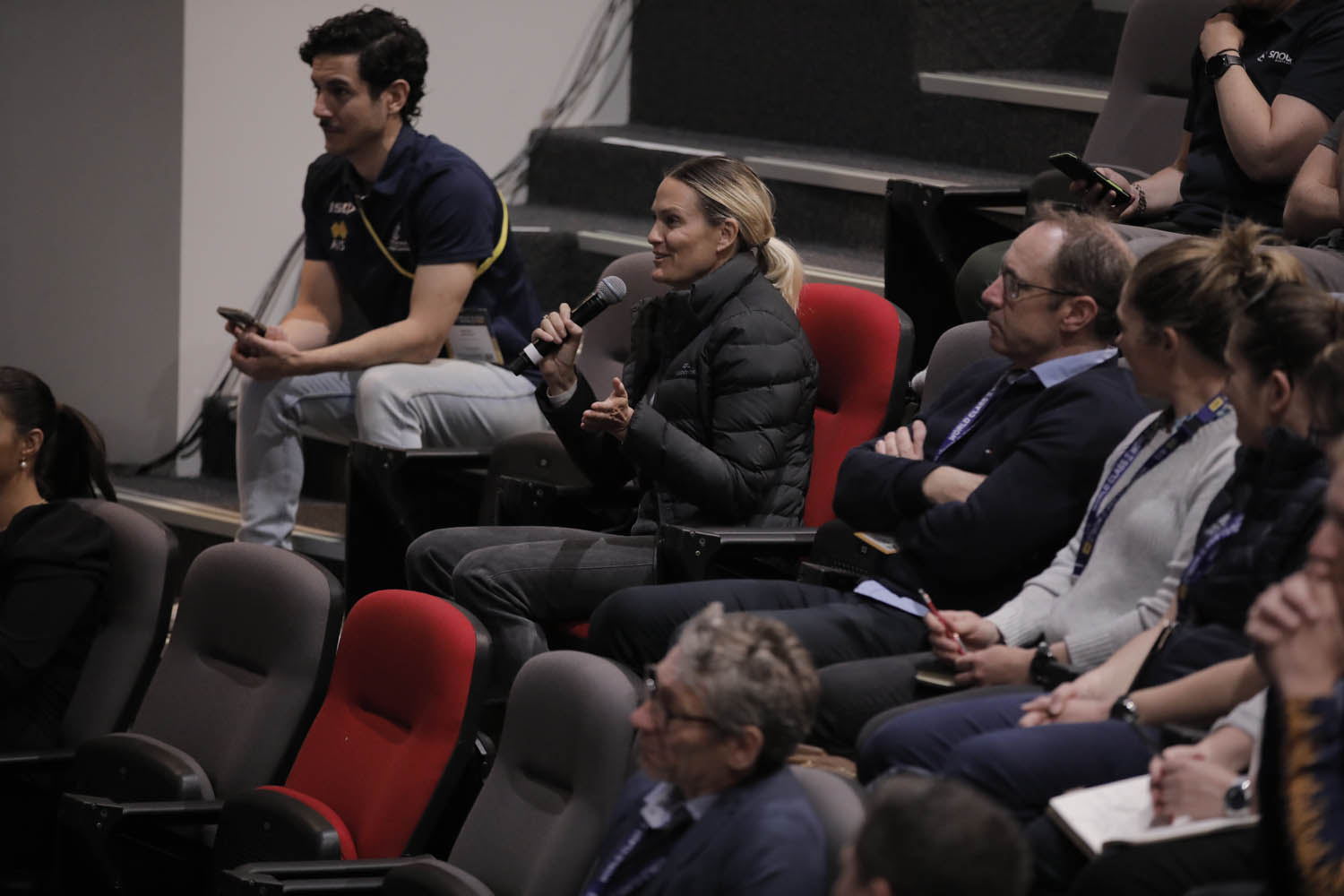 /*w-100*/ /*w-100*/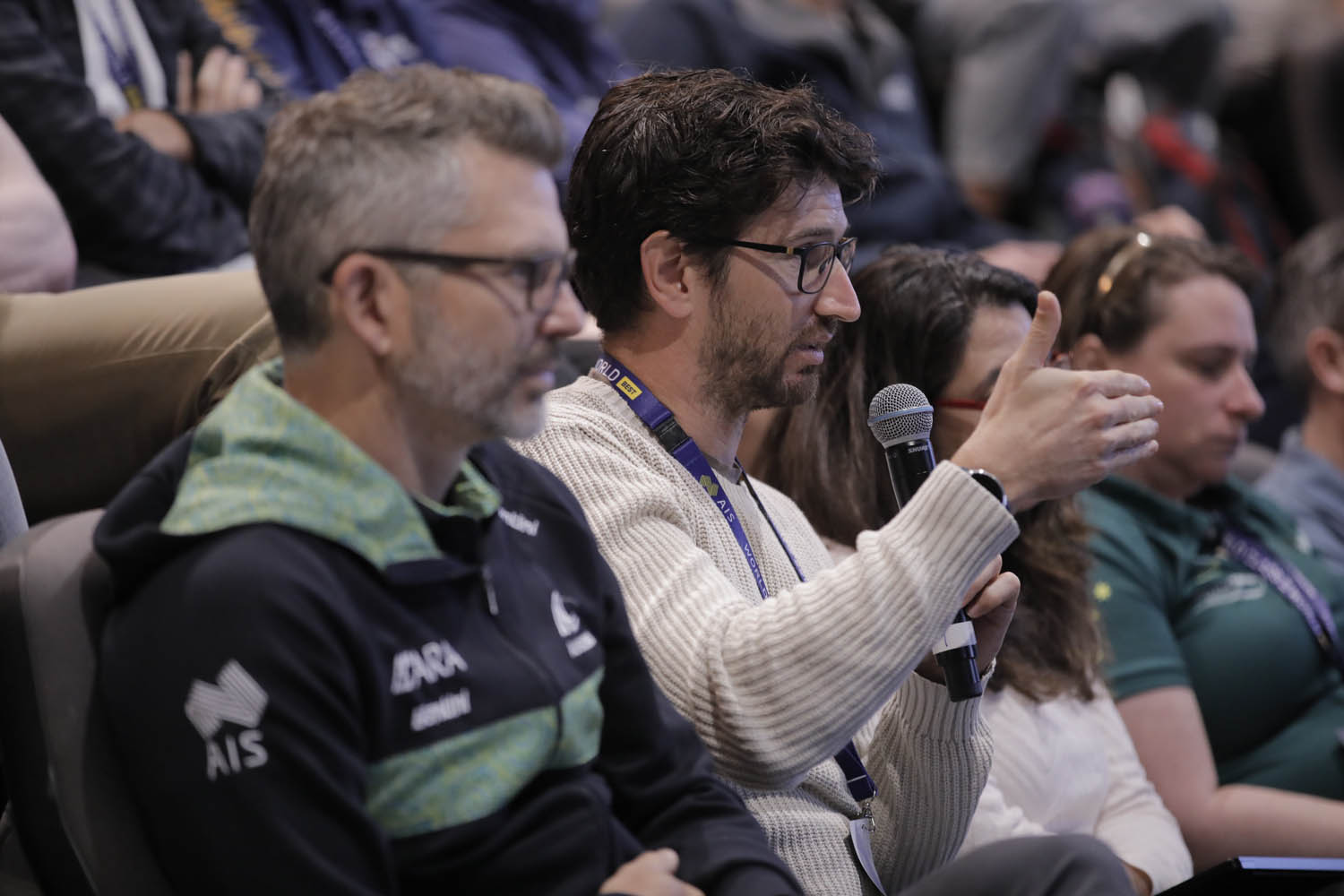 /*w-100*/ /*w-100*/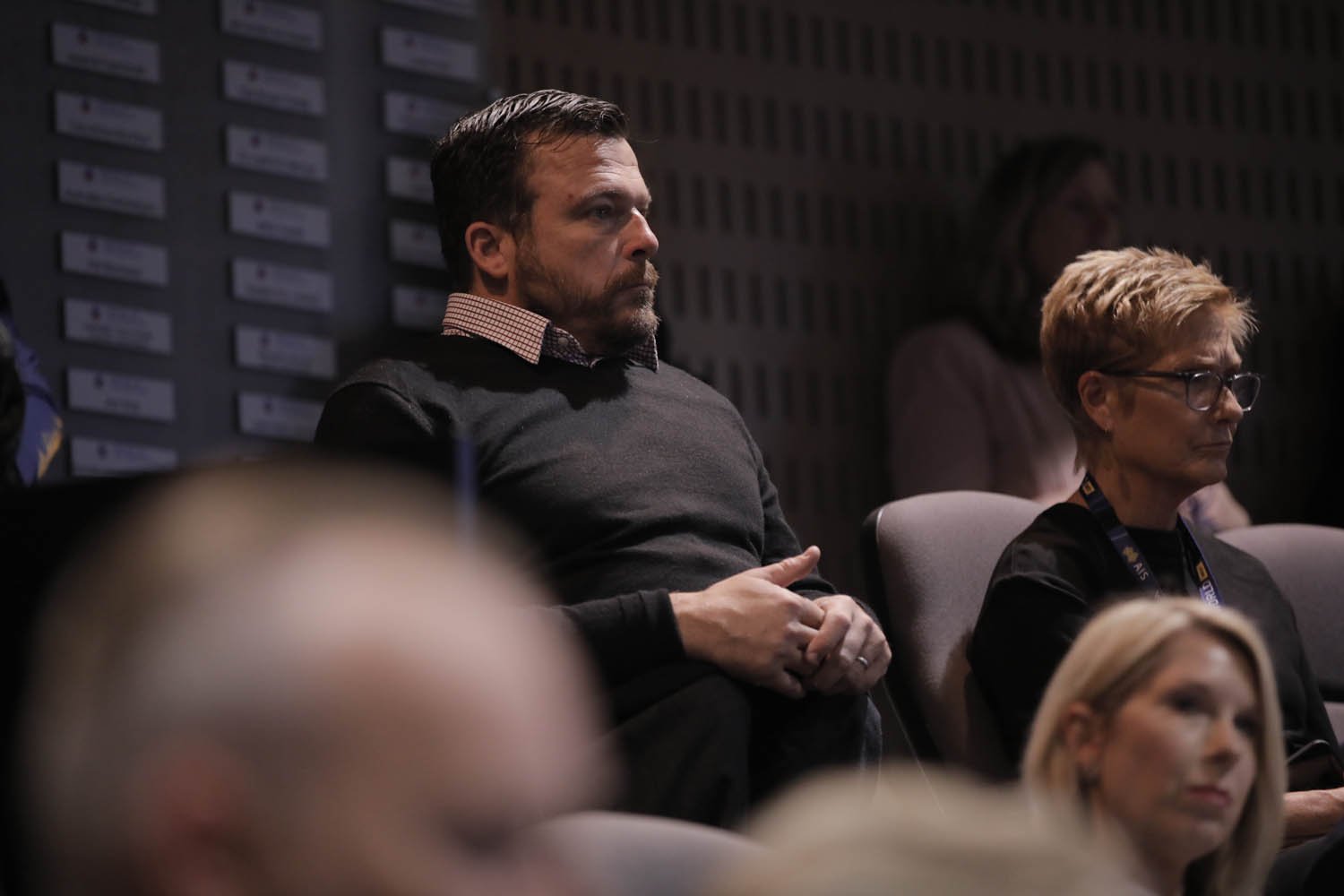 /*w-100*/ /*w-100*/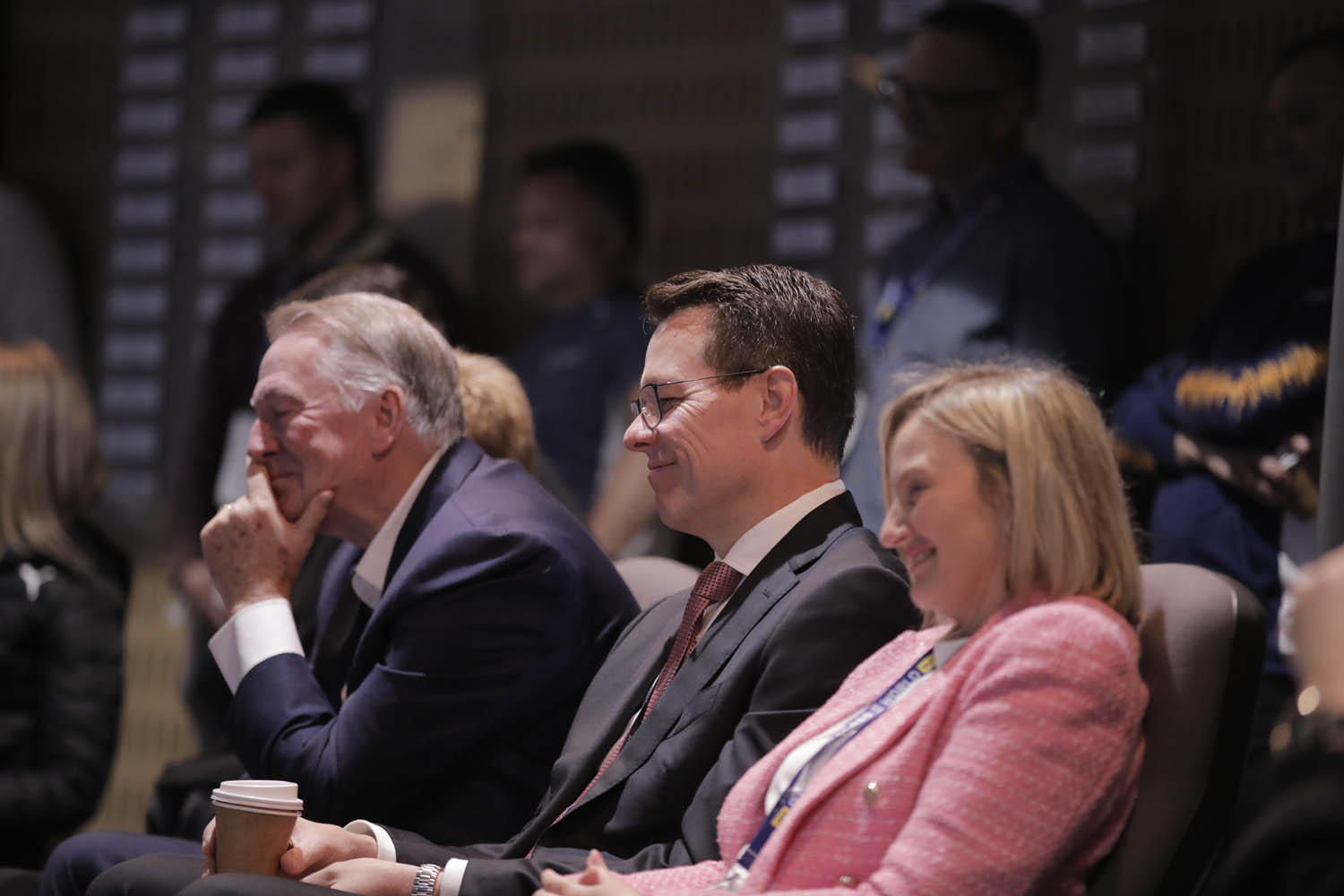 /*w-100*/ /*w-100*/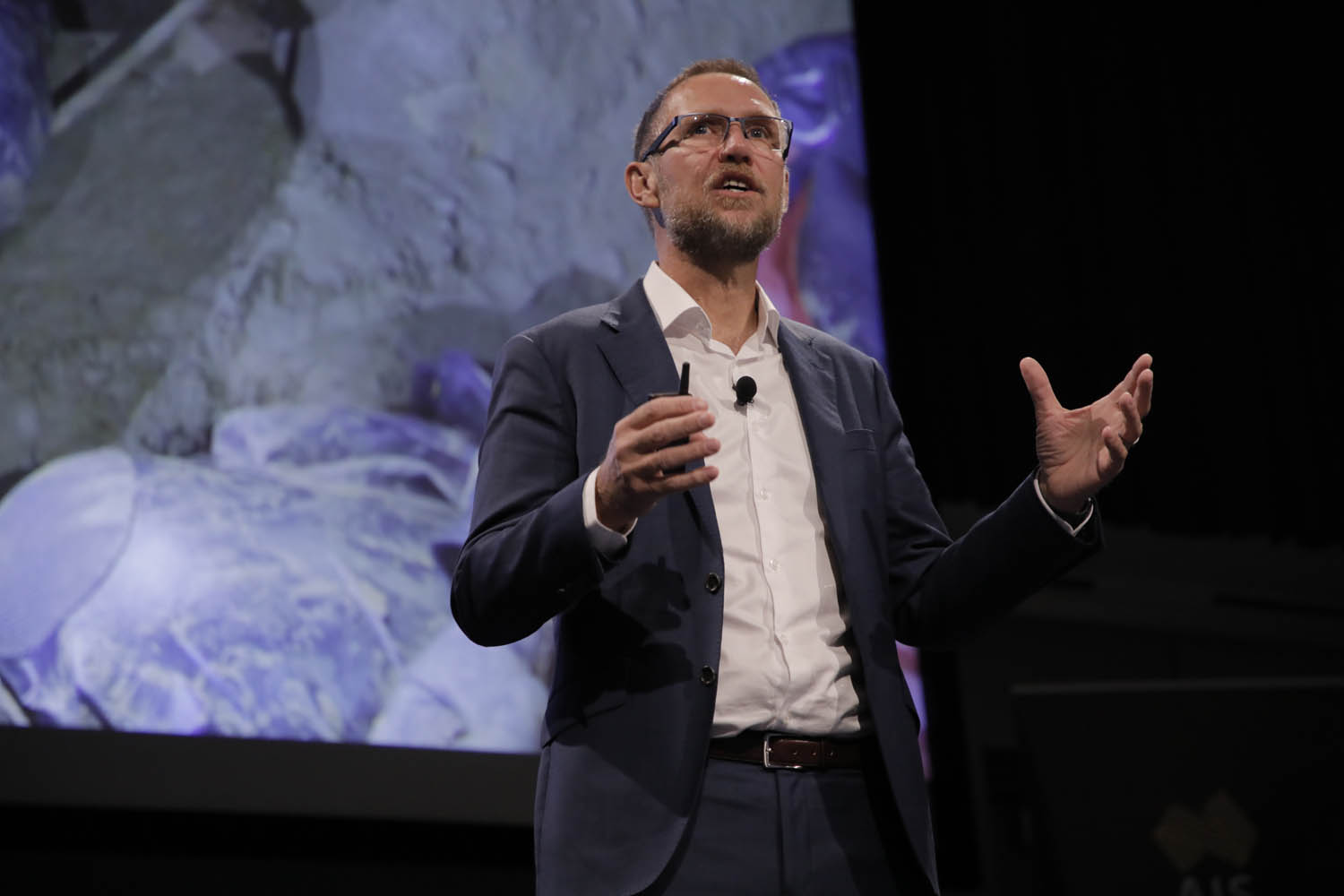 /*w-100*/ /*w-100*/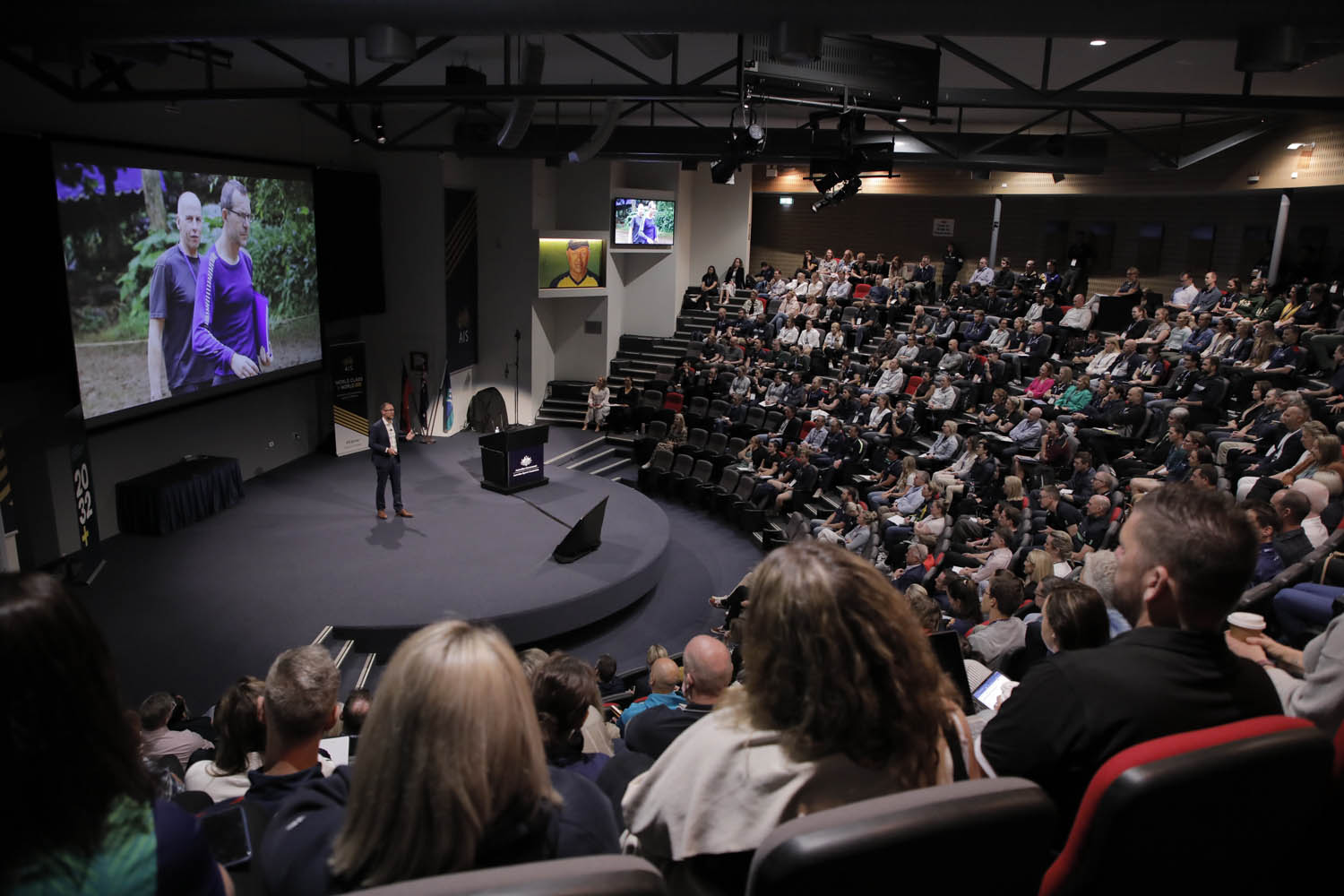 /*w-100*/ /*w-100*/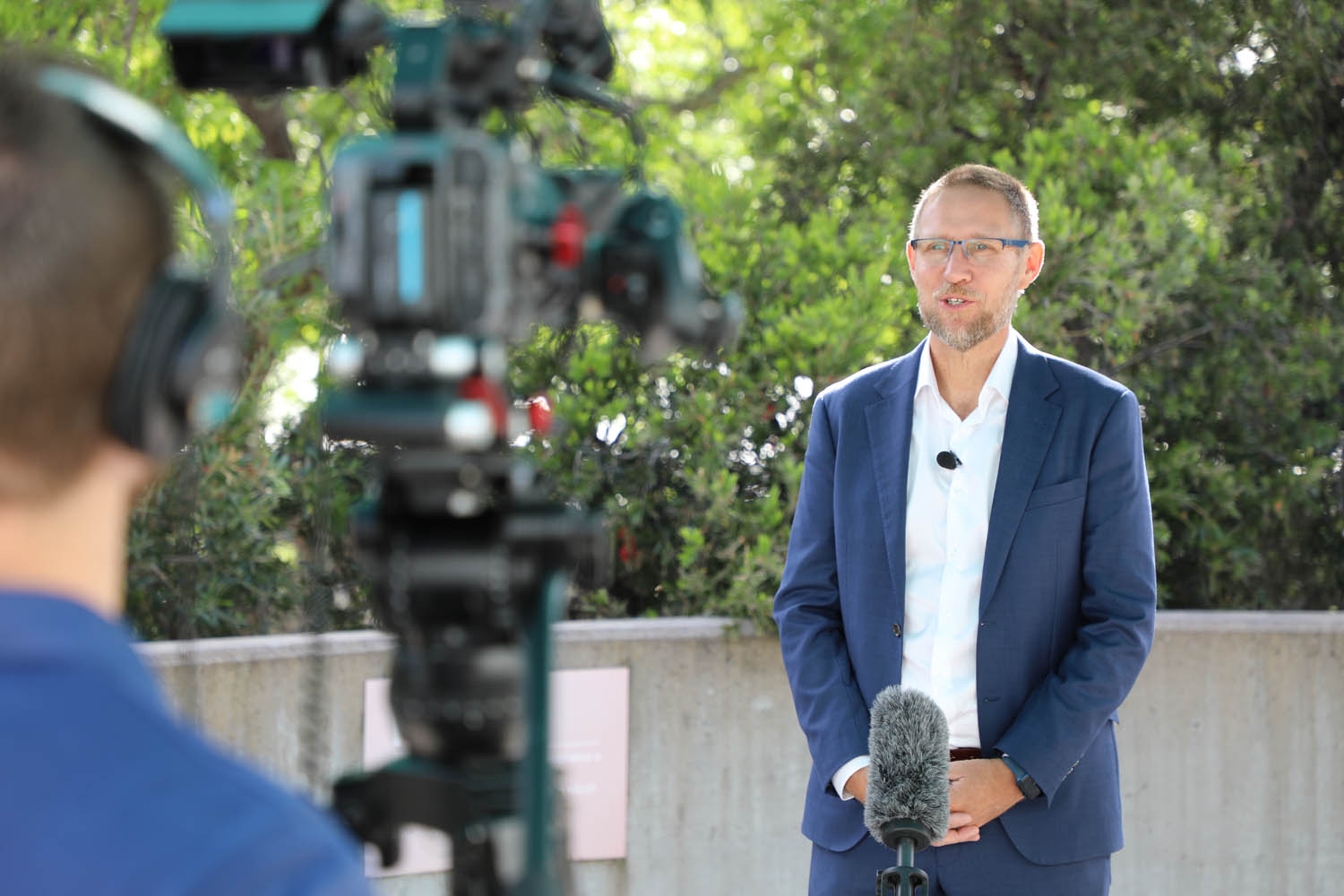 /*w-100*/ /*w-100*/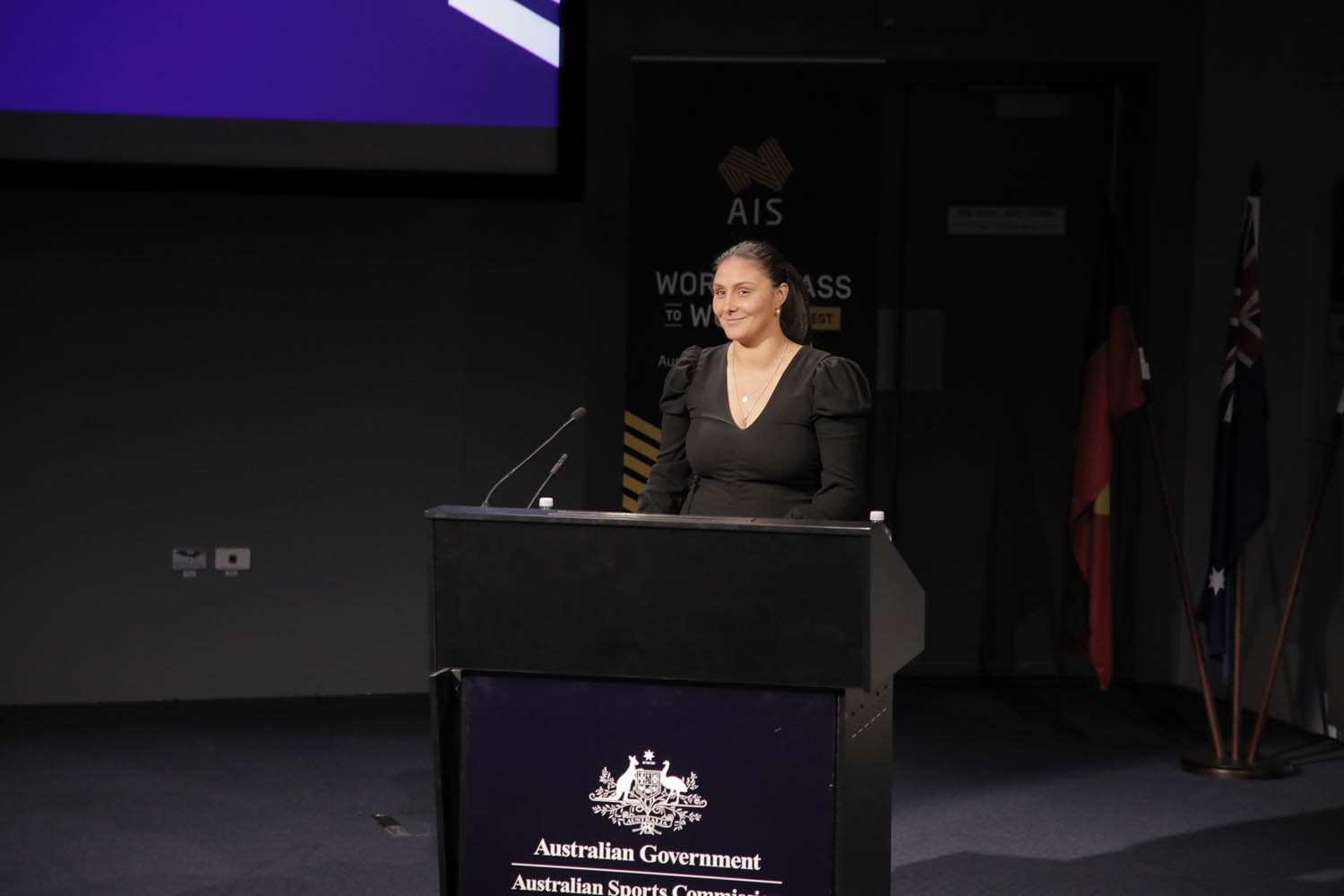 /*w-100*/ /*w-100*/
Previous
Next
World Class to World Best closes for 2023
World Class to World Best has wrapped up for another year, having brought together close to 400 people from 50 sporting organisations to build sustainable success during the green and gold decade towards Brisbane 2032.
More than 70 guest speakers shared their insights over three days at the AIS Campus in Canberra.
The event has united the Australian High Performance sport sector around a clear focus to win well and inspire Australians at the Paris 2024 Olympic and Paralympic Games and beyond.
We look forward to celebrating an amazing year with the high performance sector at the AIS Sport Performance Awards (ASPAs) in Melbourne next month!
'This week we have witnessed thought leadership and innovation and learnt from some of the world's best. And we have witnessed that high degree of passion which is unique to sport and connects us all.'

ASC Chair Josephine Sukkar
Closing remarks: ASC Chair Josephine Sukkar AM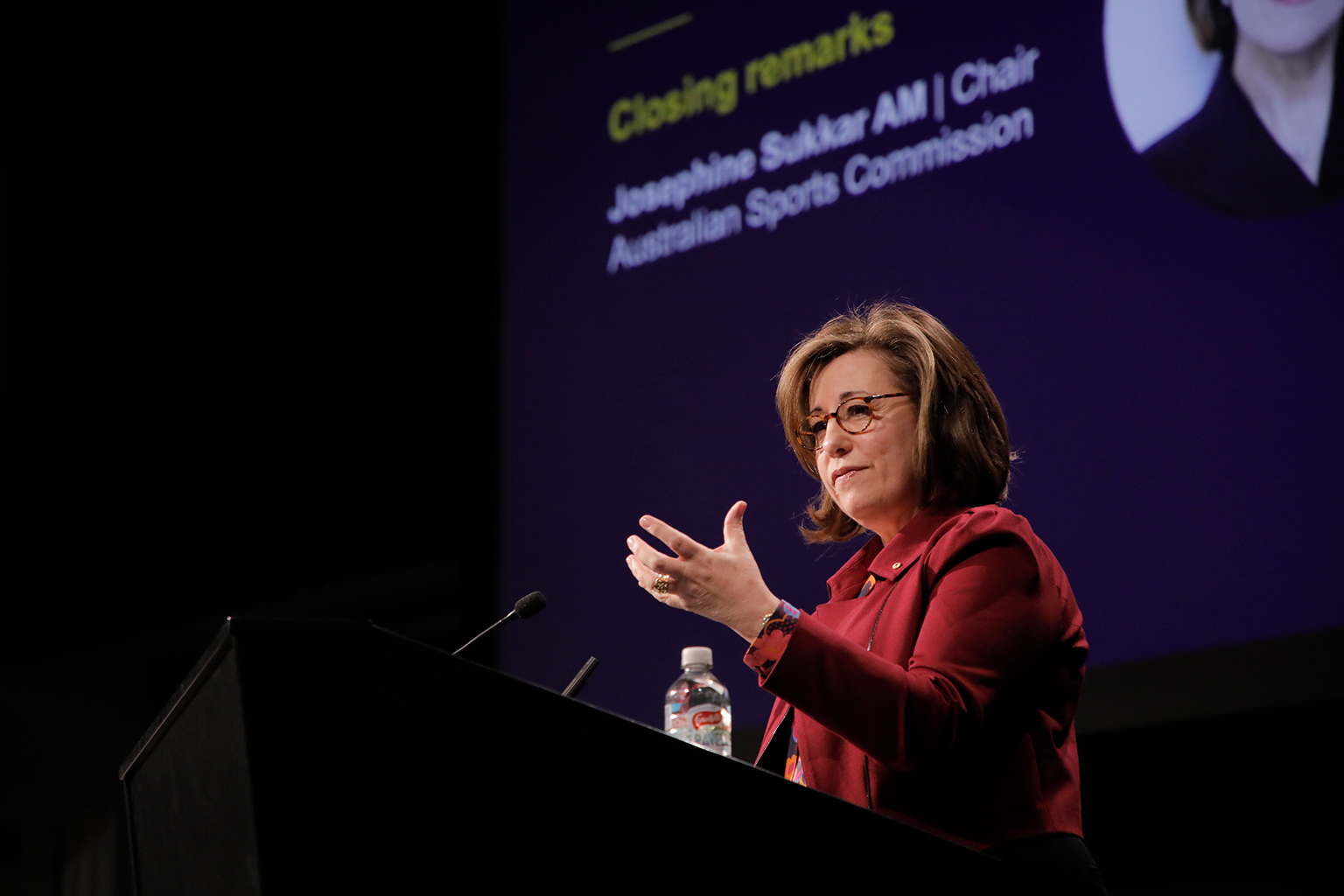 The three days of WC2WB keynote addresses, discussion panels and breakout sessions delivered by 70 guest speakers have come to an end.
Josephine Sukkar AM, Chair of the Australian Sports Commission, closed WC2WB with a rousing closing address.
"As we come to the end of this conference, I will leave here with a sense of pride in the wonderful people that make up our system.
"Together we will win well. Together," Ms Sukkar emphasised.
"This week we have witnessed thought leadership and innovation and learnt from some of the world's best. And we have witnessed that high degree of passion which is unique to sport and connects us all.
"The conversations had on stage, in the breakout rooms and during the lunch breaks this week truly reinforces to me that we attract, develop and retain the world's best."
On behalf of the ASC Commissioners, Ms Sukkar focused on inclusion and having the courage to make change.
Ms Sukkar said the momentum around improving the experiences of women in coaching and the importance of cultural inclusion were representative of the "changing face of sport".
"We are collectively changing the face of sport so that it reflects the broader social environment we live in and equips us for our future.
"Let's hear those lessons and remain focused on what we have heard is needed – the cultural and systemic changes that we, as leaders, are responsible for.
"Charles Darwin did not say the strongest of the species survive. He said it is those that are the most adaptive to change that survive. We have to adapt, and I want you all to know, here at the ASC we are holding the mirror up to ourselves and closely evaluating what needs to change.
"We are working to remain relevant for what sport needs in Australia and to make sure we take our place in the recovery of this country post COVID-19, because sport has such a vital role to play.
"These opportunities to come together are some of our strongest chances to advocate for sport and its positive influence on Australia."
As WC2WB concludes, details on Australia's High Performance 2032+ Sport Strategy and the ongoing pursuit of sustainable success throughout the green and gold decade can be found here:
Spreading the Paralympic culture of 'the Mob' to foster belonging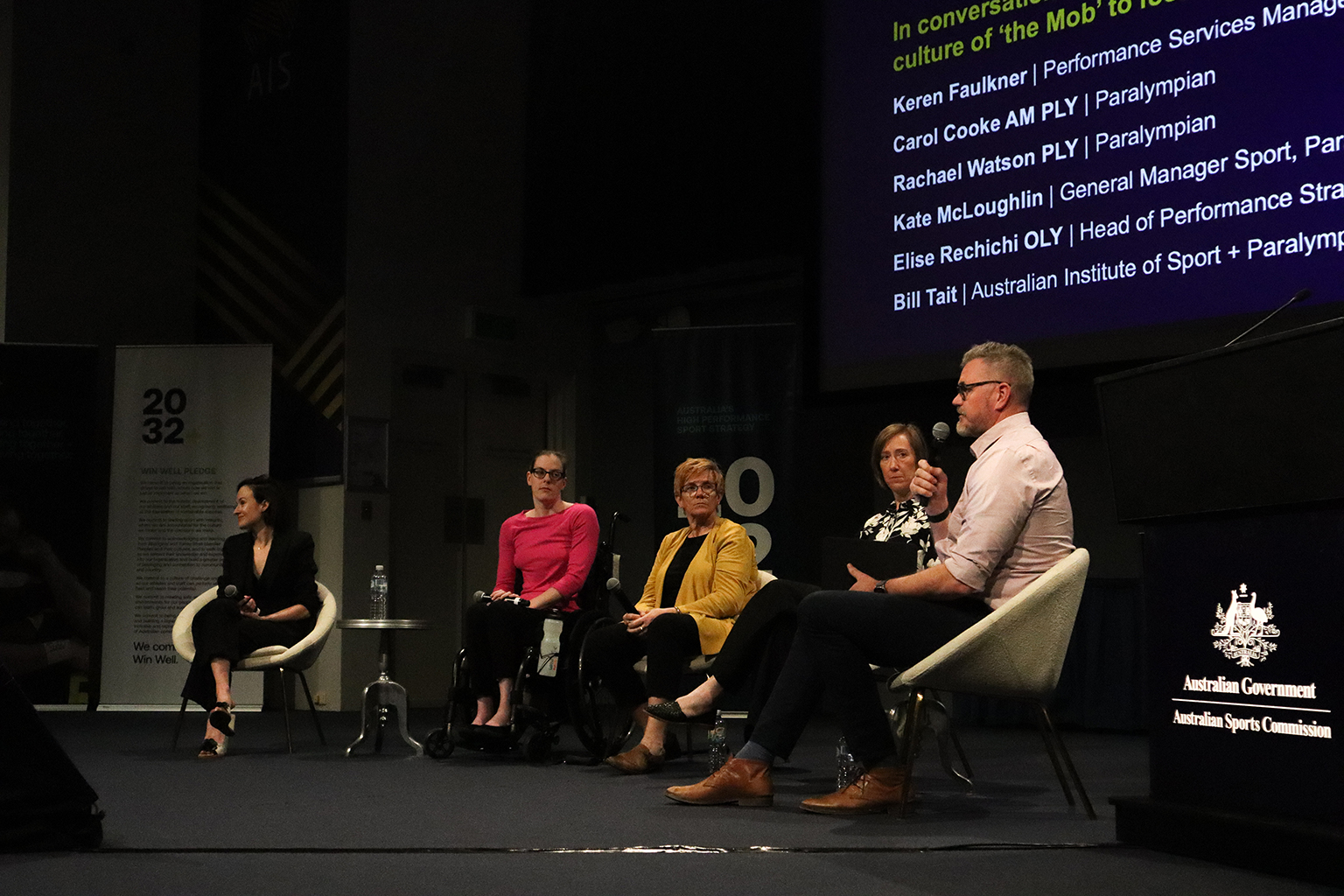 The final 'In Conversation' session of WC2WB 2023 featured an esteemed panel who explored the Australian Paralympic Team's 'mob' culture and discussed how sports can embrace this concept to foster belonging.
Keren Faulkner, South Australian Sports Institute Performance Services Manager, spoke about her role in the creation of 'the mob' culture and said the concept is about connecting to country and each other.
Rachael Watson PLY defined 'the mob' as the uniting of athletes across all Paralympic sports and the sharing of learnings and support across the system.
"It's about connecting all of us together. It's about knowing there are other people in other sports that can support me," Watson said.
Carol Cooke AM PLY spoke about her lived experience before and after the cultural shift within the Paralympic Team, and the benefits 'the mob' provided to her performance and overall wellbeing.
Elise Rechichi OLY, Paralympics Australia Head of Performance Strategy, highlighted the import conversations that have occurred throughout WC2WB that show the broader sector is on the right track toward achieving 'the mob' culture.
Right person, right place, right time: Exploring innovative hiring practices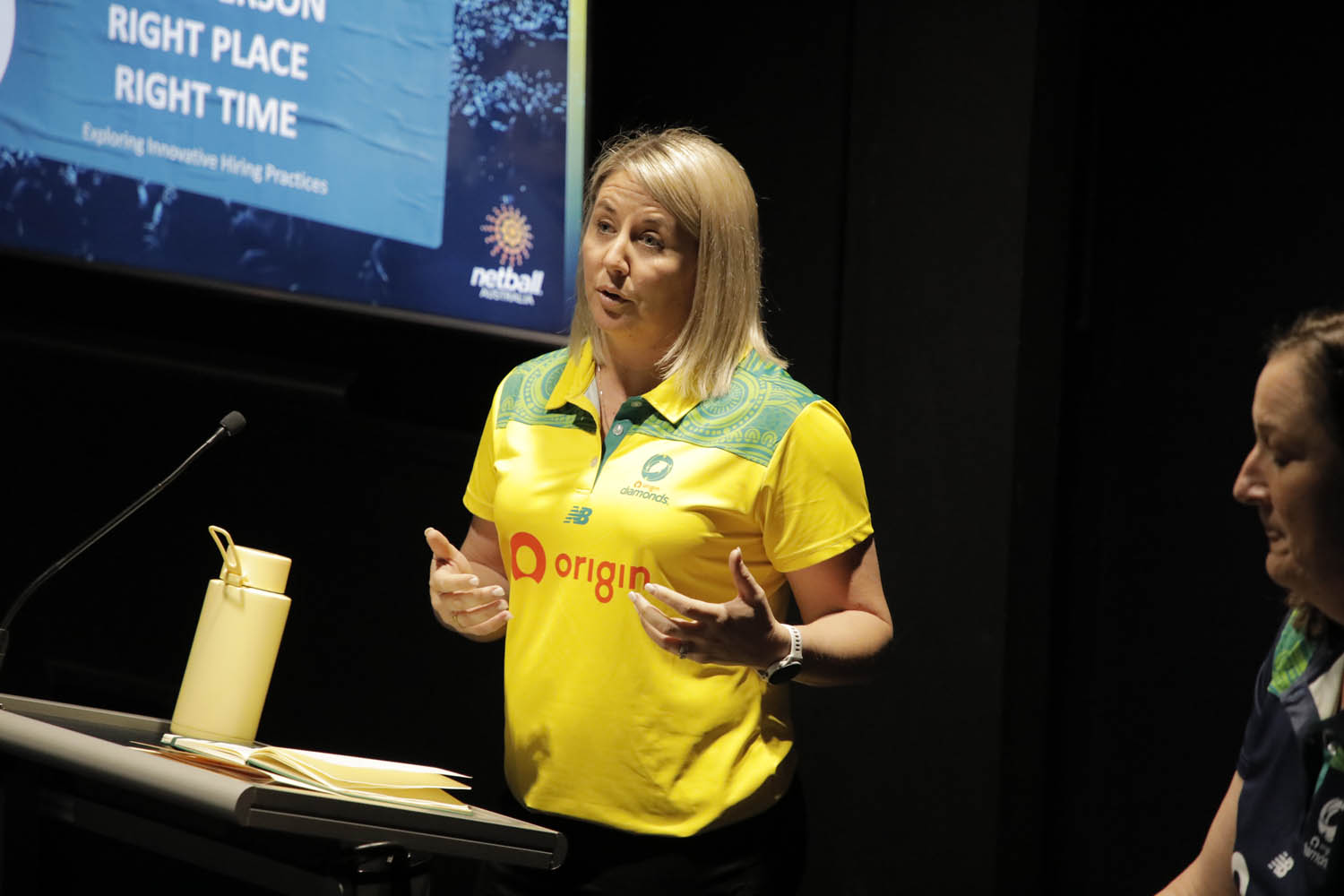 Netball Australia has led a breakout session exploring innovative hiring practices.
In 2020, Stacey Marinkovich became just the second person to become Head Coach of the Diamonds without previously representing Australia. The longtime West Coast Fever Head Coash was also yet to claim a Super Netball title.
Marinkovich's appointment was the result of a new, extremely rigorous recruitment process which is now widely used at Netball Australia to help define roles, boundaries, and areas of strength and development.
Stacey West, Netball Australia Executive General Manager Performance, detailed how their candidate personality profiling focuses on strengths, motivations, risks and de-motivations.
Behavioural-based interviews with large selection panels are also used for candidates and their referees.
'When I got the call that I had received the job, I had to pull over the car and was standing on the footpath balancing an upset child on my hip, just being a mum. It was a moment that showed how much sport had evolved." Marinkovich said.
"I was now part of an organisation who knew about me as person and how I was going to go about things because of the process we had undertaken together."
The underrepresentation of women in High Performance coaching was under the spotlight at WC2WB yesterday when the AIS Women in High Performance Coaching Action Plan was launched.
Alex Baumann: Excellence in performance delivery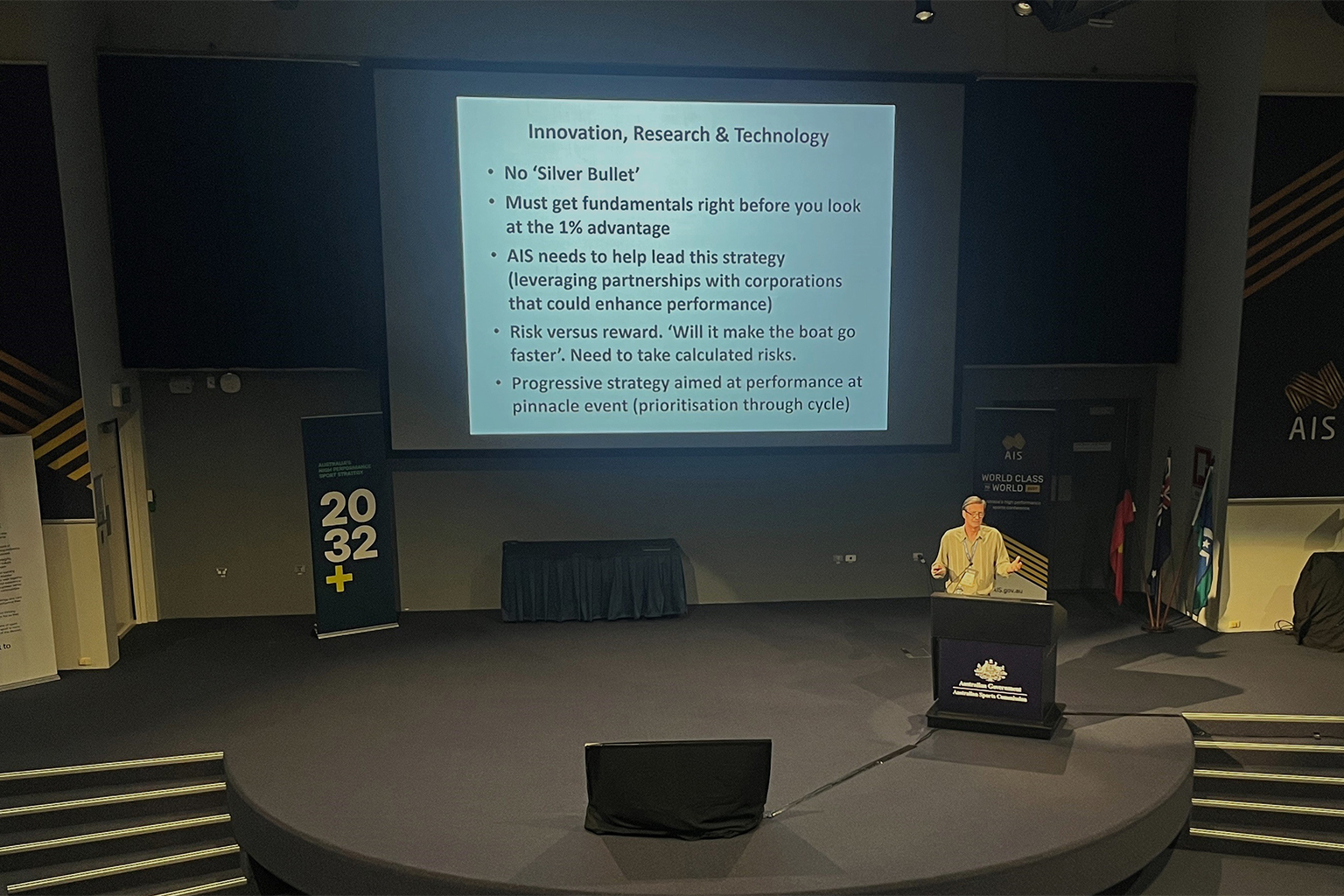 Australian Olympic Committee (AOC) Performance Consultant, Alex Baumann OLY, led a thought-provoking breakout session on excellence in performance delivery.
Baumann shared his six critical success factors for the delivery of world leading high performance programs, which include an aligned coaching and high performance program leadership group and an interdisciplinary approach to staff within the daily performance environment.
The former swimmer declared the keys in the pursuit of excellence are establishing a strong performance culture and building sport-wide trust.
Baumann finished the session with an engaging question and answer session with the audience and encouraged attendees to keep working hard to deliver performance excellence.
"There is no substitute for hard work. There are no shortcuts!"
Introducing excellence: Dr Richard Harris on the Tham Luang Cave rescue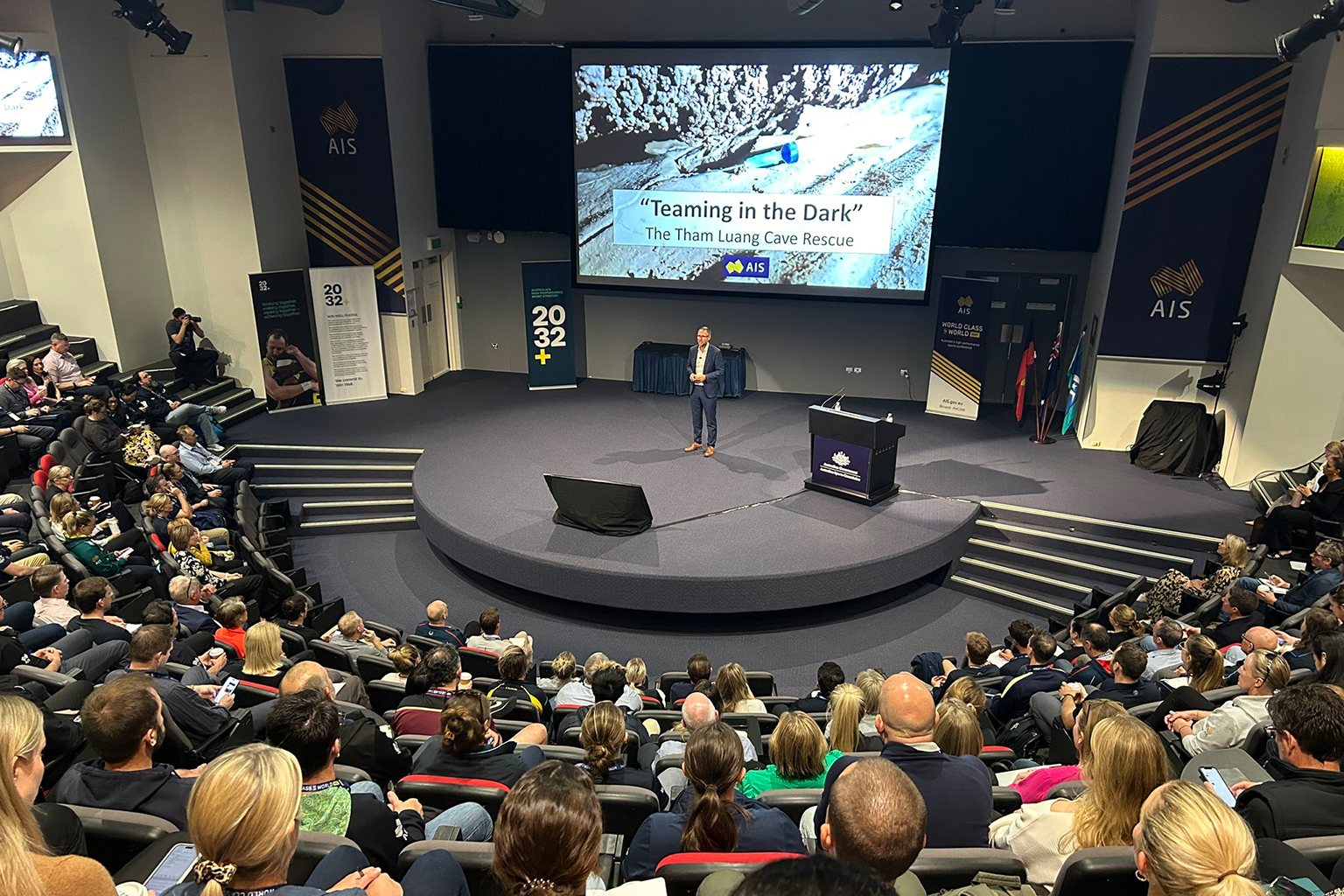 The third and final day of WC2WB began with a gripping keynote from Thai cave rescue diver, Dr Richard Harris SC OAM.
Dr Harris recounted his role within the high-performing, multinational team that, despite all odds, rescued 12 boys and their football coach from the Tham Luang Cave in July 2018.
Dr Harris shared the moral dilemmas he faced throughout the seemingly impossible mission and the importance of teamwork and trust within such a high-pressure environment.
Despite being convinced the rescue plan wouldn't work, Dr Harris trusted the team around him, which inevitability led to the successful rescue of all 13 people, 18 days after they went missing.
Dr Harris drew important parallels from his experience to the role of excellence within high-pressure sport environments.
'I realised it's easier to do something than nothing - I knew I could not turn my back on these kids.'
Return to top