Playing for Life is based on the Game Sense approach, with the objective to develop in school-aged children a love of movement and physical activity that will encourage them to play for life. All activities are game-based and generate a safe, inclusive and challenging environment.
What's on the activity cards?
The Playing for Life activity cards have been developed with needs of teachers in mind and are aligned to Australian Curriculum outcomes. Each activity card provides the following information about the activity:
Bands of learning (F-2, 3-4, 5-6)
Content descriptions
Physical literacy elements
Learning intention
Activity focus
Equipment required
What to do
Tips to change the game (to make it easier or harder)
Tips for safety
Playing for life activity card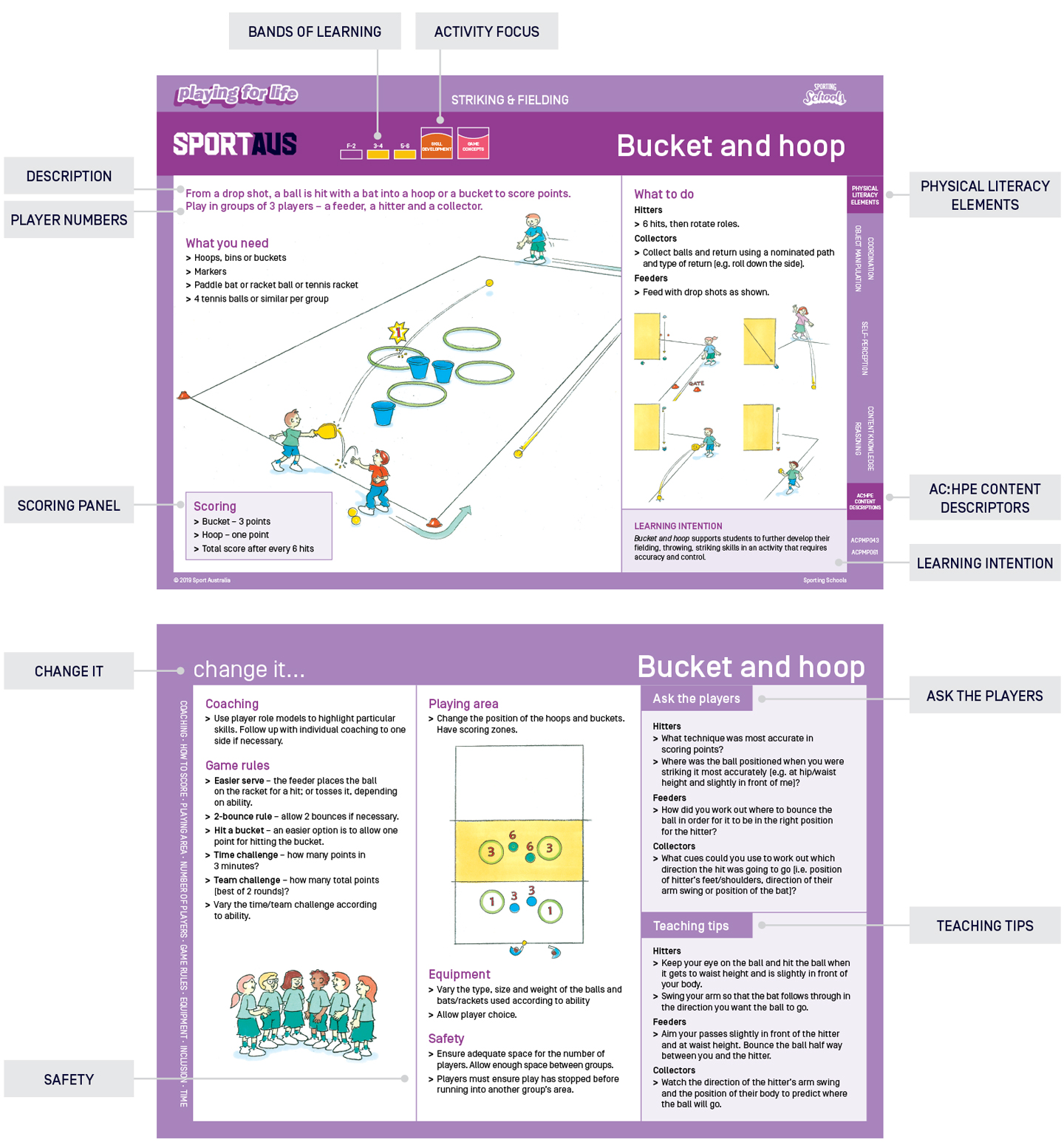 Included in this resource are activity cards to teach children skills for net and court games, invasion games, target games, striking and fielding games and movement exploration games. There are also activities for warm-up, energisers, group management and finish up.
The following table shows how the Playing for Life activities link to different sports.
Invasion Games

Striking and Fielding Games

Net and Court Games

Target Games

Movement Exploration

Hockey
Soccer
Australian Rules
Football
Rugby League
Rugby Union
Basketball
Netball
Touch Football
Water Polo

Badminton
Squash
Tennis
Table Tennis
Volleyball

Golf
Lawn Bowls
Tenpin Bowling
Return to top