Playing for Life activities and games are a great way to help children develop physical literacy.
What is physical literacy?
Physical literacy is about building the skills, knowledge and behaviours to lead active lives. It is the holistic learning that gives children and young people: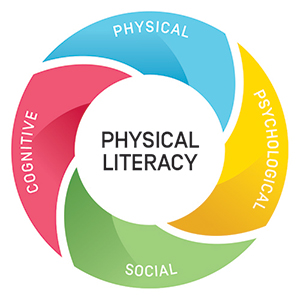 physical skills and fitness
the attitudes and emotions that motivate you to be active
the social skills to be active with others
the knowledge and understanding of how, why and when you move.
Help others develop their physical literacy
Each activity supports the development of many physical literacy elements. The most predominant elements have been identified on each card to assist teachers, coaches, parents and providers to choose activities that focus on specific elements.
Return to top