The Australian Sports Commission has developed a board director and board chair success profile to align with the evolved Sport Governance Principles. The profiles outline the relevant competencies, knowledge, experience and personal attributes that make a successful director and chair.
The success profiles help new and aspiring directors to better understand the expectations and factors that contribute to the successful operation of a board. They also assist boards to fulfil their roles and responsibilities by ensuring directors have a diversity of skills, perspectives and backgrounds, which leads to more informed decision-making.
Download Director Success Profile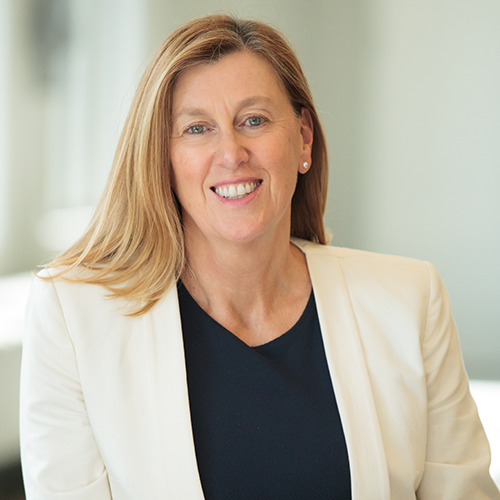 "You need to be willing to debate and participate in robust discussion."
Marlene Elliott, Board Director
Director success profile
Key factors that contribute to being a successful director.
Knowledge - what you know
High level of knowledge in at least one relevant area (governance, legal, marketing etc)
Understanding of the sporting landscape and desired culture of sport
Understanding of the role of the Board and management
Understanding of the expectations of the Director role
Experience - what you have done
Working with diverse stakeholders
Working to establish strategic direction
Executive or leadership positions
Overseeing the successful execution of strategic objectives
Competencies - what you can do
Strategic decision-making
Earning trust
Compelling communication
Builds respect
Organisational acumen
Personal attributes – who you are
Authenticity
Engagement readiness
Building self-insight
Courage
Chair success profile
Key factors that contribute to being a successful chair.
Knowledge - what you know
Knowledge of documents that guide Board operations
Understanding of Board charter and responsibilities
Knowledge of processes that ensure accountability and transparency
Sporting landscape and the desired culture of sport
Experience - what you have done
Facilitating decision-making processes
Fostering a culture of trust and respect
Prior Board experience
Working with various stakeholders and sustaining positive relationships
Competencies - what you can do
Leading the Board
Creating a culture of trust
Optimising diversity
Compelling communication
Establishes strategic direction
Personal attributes – who you are
Authenticity
Engagement readiness
Adaptability
Courage
Building self-insight
Advice from experienced board members
Marlene Elliott
Director, Commonwealth Games Australia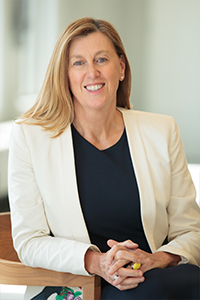 Non-Executive Director, Commonwealth Games Australia
Non-Executive Director, Triathlon Australia
Non-Executive Director, Workways Australia
Non-Executive Director, Peninsula Leisure
"After playing and coaching netball, I wanted to contribute to the sport that gave me so much."
Marlene kicked off her board involvement by representing her employer, KPMG, on the Asia Pacific Professional Services Marketing Association.
Her first sport board role was with Netball South Australia, before contributing to the Netball Victoria Board for more than 7 years, where she chaired Netball Victoria's Governance Committee.
"I understood the product inside out, but there was a learning curve in terms of the requirements of a director. I needed to develop skills related to the responsibilities of board directors, especially financials and governance," Marlene said.
Marlene now brings a wealth of experience to her board portfolio career, which currently includes 3 remunerated positions and one volunteer role.
What Marlene brings to her board roles
Marlene is inclusive, inquisitive and strategic. She is also a good listener and a strong communicator, who understands her stakeholders and shares her knowledge.
Why Marlene is involved with sporting boards
Like many sporting board members, Marlene wants to give back to sport, from grassroots, community engagement to elite. She is also driven to help other people shine and succeed. That she does!
Tips for aspiring directors
Network and connect authentically with people.
Articulate your purpose and share your passion.
Listen and learn from experienced Board members.
Put your hand up for sub-committees – it's a good entrée to a Board.
You need to be willing to debate and participate in robust discussion.
Have an open mind and learn from others.
Prepare – read board papers thoroughly, prepare questions and research to understand the issues.
Know your purpose and pursue a board role that is aligned to that purpose.
Jock O'Callaghan
Chair, Paralympics Australia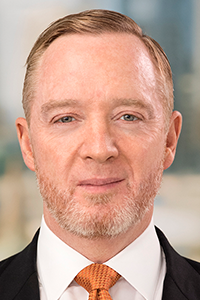 Chair, Paralympics Australia
Vice President, Brisbane 2032
Finance and Audit Committee, Brisbane 2032
Former Audit and Finance Committee member, International Paralympic Committee
"My first board role was Treasurer of my local football club - that's where it all started."
Jock started his board journey 25 years ago when he put his hand up to help as Treasurer on the board of his local football club, but he has also been involved with boards through his position at PWC, where he worked for 30 years, including 20 as a partner.
"My role with PWC took me into the boardroom in various guides, as an auditor and then as a merger and acquisitions adviser."
Jock now volunteers as President and Independent Chairman of Paralympics Australia and he is Vice President of Brisbane 2032, the organising committee for the 2032 Olympic and Paralympic Games.
What Jock brings to his board roles
Jock brings extensive experience to boards in areas including accounting, due diligence, risk, valuations, reporting and leadership.
Tips for aspiring directors and chairs
Commit to personal growth and always be willing to learn more.
Work to understand the complexity of the sport system and stakeholders.
Be careful not to put unrealistic expectations on management. Something that worked in the corporate world, in a public company, may not be fit for purpose in your sporting environment.
Remember that all sporting organisations are different. Ensure what you recommend is appropriate for the size and capability of the sport.
Tips for sporting organisations
Look further afield for board directors. Some boards only look for sport and operational experience, but it's important to bring in other skills. Experience outside of sport is a critical ingredient for successful sporting boards.
Recognise when the organisation has grown to the point where the board doesn't need to be so heavily involved in day-to-day club activities and when they can step back.
Make sure the line between management responsibilities and board responsibilities is clear and regularly visited.
Jan Swinhoe
President, Athletics Australia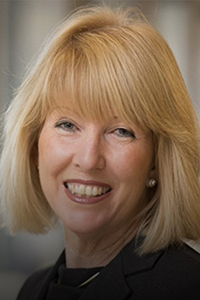 President, Athletics Australia
Chair, Mercer Superannuation Australia Limited
Chair, IMB Community Foundation
Non-Executive Director, IMB Bank
Non-Executive Director, Australian Philanthropic Services
Non-Executive Director, Swiss Re's Property and Casualty
Non-Executive Director, Swiss Re Life and Health
"Having a board portfolio career allows me to work on the things that really matter to me."
After finishing a 30-year career in the banking and superannuation sectors, Jan joined her first board at the end of 2011 and by the middle of 2014, she was on six boards.
What Jan bring to her board roles
"The things I thought I had to offer weren't necessarily what other people thought I had to offer. I was very lucky I had chairs and other executives who were able to support me and reviewed my CV. Some were quite brutal – they told me that what I thought I had to offer, was not what they saw as the value I could offer. I always thought the things people would value about me were the hard, objective, precision areas," Jan said.
"The feedback I got was, 'There are more people than you imagine who have those skills. What we liked about you was your sense of fairness, you are a team player, you make ethical decisions – we know you will do the right thing.'
"On a board those things really matter. Even if you are the Chair, you are one of 6, 7 or even 8, so you have to listen and compromise."
What Jan is involved with sporting boards
"I had worked for financial institutions for 30 years, then I decided they were very specific, they were very banking or superannuation jobs, very one dimensional. I decided I wanted to branch out and have a more diversified career and flexibility around what I did and the timings around how I did them. I finished my executive career in 2010 and did my Company Directors' course in 2011," Jan said.
"Then I thought about what are the things that matter to me and what is important to me – those are superannuation, quality of life in older ages, athletics meant a lot to me, and sport, health and fitness. The other part was not for profit and philanthropy.
"Jan said she loves the opportunity to deal with a broad range of people.
"On the board of Athletics Australia we have former Olympians who give an insight into high performance, we have a senior partner from one of the big accounting firms, we have people who have a different range of skills - and the people I interface with, are anything from coaches, athletes, people who are just interested in athletics.
"I've had the opportunity to go to World Championships and the Commonwealth Games in Birmingham - all these people you have looked up to, it's all part and parcel of the job. I have learnt a lot from the other directors and I'm a better person for it."
Tips for aspiring directors
Don't rush into it.
Volunteering on a board sub-committee is a great way to get started on your directorship journey.
When you are on a board, listen, consult, compromise and reach a decision together.
Make sure you know how to read a set of accounts and follow a forecast and ask questions about sustainability. The Start Line – Director Education Course will help you with that.
Consider undertaking the full 5-day Australian Institute of Company Directors Course. It's expensive, but worthwhile.
Return to top