Sport Australia, in partnership with key supporting organisations, has developed resources to help schools and sports deliver high quality, modified sporting games and activities. Choose from the options below to view some of the resources available.
Promote club sport to parents and students
Now that your students have had the opportunity to play sport at school, help them find a local sporting club where they can further develop their skills and make new friends.
Our Find a Club toolkit for schools we have content, images, social posts and more to help you promote club sport to parents and students.
The countdown to the Tokyo 2020 Olympic and Paralympic Games is on!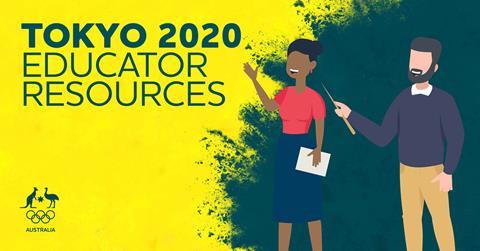 Join us in cheering on the Australian Olympic Team and help inspire all Australian children to engage with the Olympic Games.
There are a variety of Olympic-themed tools and resources to support teachers to get children active and involved. Paint your school in green and gold, connect with Olympians in Tokyo or download the #HaveAGo activity kit and celebrate our athletes abroad.
Sport Australia Resources
Sporting Schools Evaluation Insights
National Sporting Organisation Resources
Have any questions about Sporting Schools?