Sport Australia, in partnership with ACHPER Victoria, developed the Physical Literacy: Guide for Schools, which defines the ideal school environment for optimal impact on increasing children's physical activity and physical literacy.
To support schools in bringing the guide to life, Sport Australia and ACHPER Victoria developed a suite of resources and templates, including evidence of the benefits of physical literacy, an implementation plan and tips for developing each component of the guide.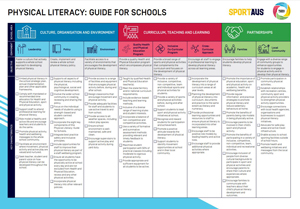 This guide outlines the school areas, components and characteristics of a physically literate school. It underpins the Sporting Schools Plus program.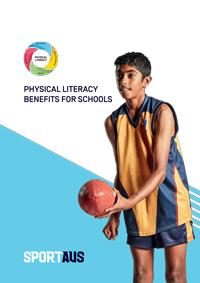 These resources provide the evidence you need to advocate for a greater focus on physical literacy at your school.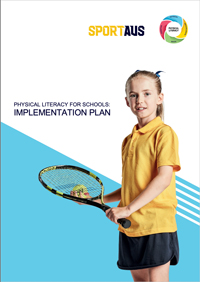 This step by step guide is designed to help the whole school community work together to embed physical literacy. It includes action plans to increase physical literacy in each component of the Physical Literacy: Guide for Schools.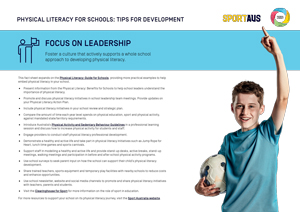 Expanding on the Physical Literacy: Guide for Schools, these fact sheets provide practical examples for embedding physical literacy within each school area.
Have any questions about Sporting Schools?