Deaf Sports Australia has partnered with National Sporting Organisations to deliver the Active Deaf Kids program for deaf or hard of hearing students as part of Sporting Schools.
The program provides training and resources to teachers and students using deaf-friendly techniques in any sports of interests and is available for both primary and secondary schools. Training will include sport activities for the participants facilitated by the Deaf Sports Australia team and supported by skilled sports trainers.
Schools can request a sport development officer to assist the sporting coach to deliver the program for deaf or hard of hearing students. The program also carefully caters for students with devices such as hearing aids or cochlear implants.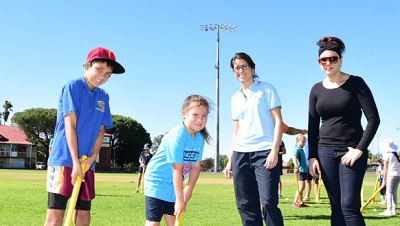 "The ADK program is empowering deaf and hard of hearing children to get out, enjoy sport, and gain the health and social benefits that can be achieved with an active lifestyle."
Irena Farinacci,
Deaf Sports Australia
(2018)
Have any questions about Sporting Schools?